New on DVD – Magic Mike XXL, Insidious Chapter 3 and more!
By Tribute on October 6, 2015 | Leave a Comment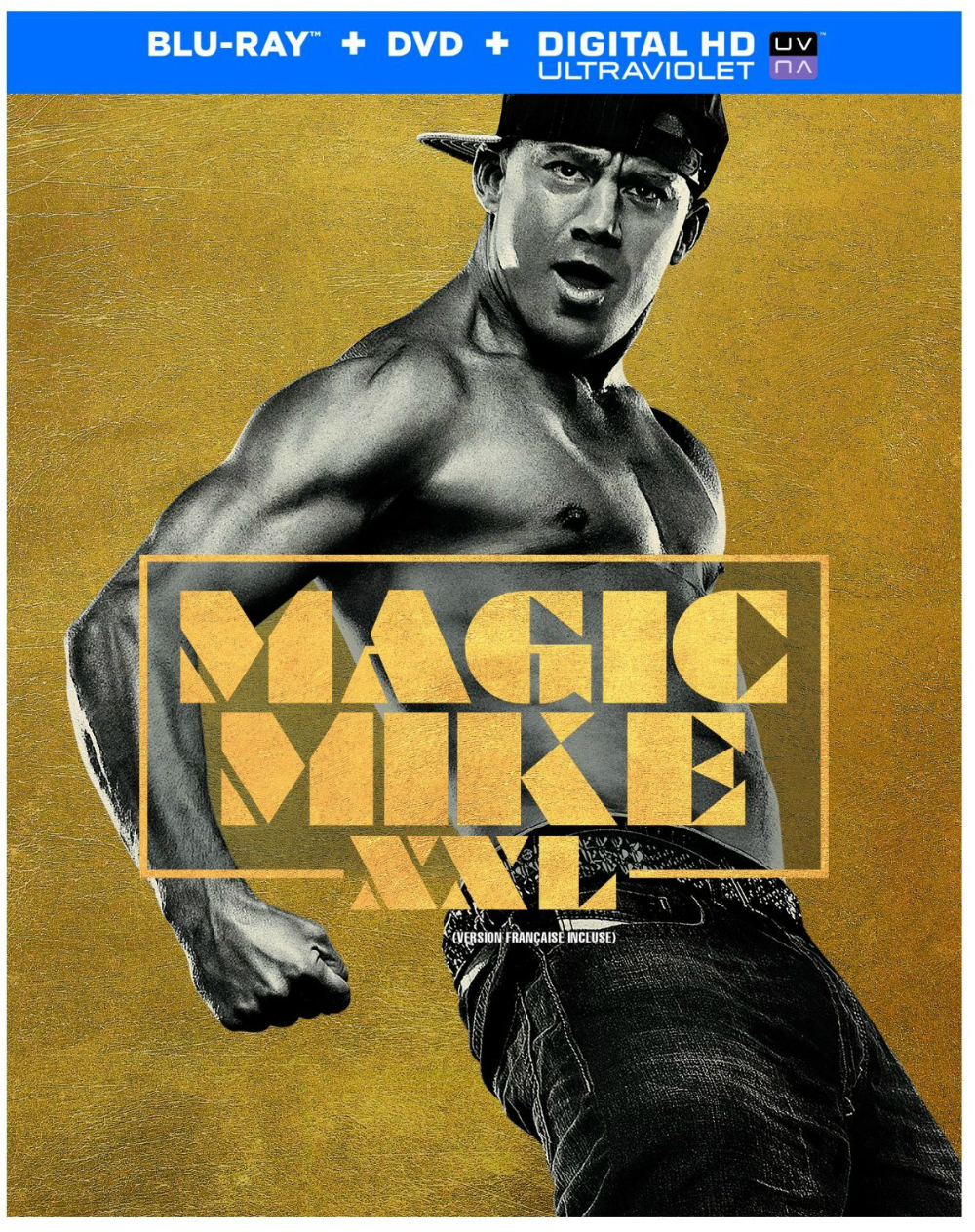 There are quite a few new DVD releases for October 6, 2015 and quite the variety of topic. From male strippers (Magic Mike XXL) and superheroes to dirty cops and real life heroes (Batkid Begins), the choice is yours.
The sequel to Magic Mike finds Magic Mike (Channing Tatum) has quit stripping and started his own furniture business. He misses the excitement and the stage so in Magic Mike XXL, he reunites with his Kings of Tampa friends. They go on the road for a huge stripper convention in Myrtle Beach.
Trailer: Magic Mike XXL
Insidious Chapter 3, the third installment in the horror series, is actual a prequel to the prior two films. It's about a teenage girl who begins having visions of her dead mother and with the help of a psychic and her father, played by Dermot Mulroney, she discovers more than she wanted.
Trailer:  Insidious Chapter 3
In Cop Car, a small town sheriff (Kevin Bacon) sets out to find the two kids who have taken his car on a joy ride. A game of cat-and-mouse ensues and the boys learn very fast that the fun is over and they are in way over their heads.
Trailer: Cop Car
Batkid Begins tells the true story of five-year-old Miles Scott, his battle with leukemia and the Make-A-Wish Foundation who granted him his wish – to be a superhero. Not only did San Francisco become Gotham on November 13, 2013, but the whole country – President Obama included – got involved. This documentary will lift your spirits and your heart.
Trailer: Batkid Begins

Also new this week on DVD is Road Hard, which tells the story of a middle-aged comedian past his prime who is forced on the road in a series of B-list type gigs in an attempt to regain his A-status.
Trailer: Road Hard
Going Clear: Scientology and the Prison of Belief is an exploration into the history, the claims and the inner-workings of the church of Scientology, as well as the allegations of abuse and misconduct. There are interviews with eight former Scientologists and an in-depth study into the role of Hollywood members such as Tom Cruise and John Travolta.
Trailer: Going Clear: Scientology and the Prison of Belief
Me and Earl and the Dying Girl  is about high school student Greg (Thomas Mann), who is forced by his mother to spend time with Rachel (Olivia Cooke), who been diagnosed with leukemia. He shows her the movies he has made with his best friend Earl (RJ Cyler II).
Trailer: Me and Earl and the Dying Girl
Djimon Hounsou stars in the newly released sci-fi thriller Air.  It tells the tale of the near future, when there is no breathable air and two engineers have been given the assignment of guarding the last hope for mankind, while they struggle to save their own lives.
Trailer: Air
Bon Voyage, Charlie Brown (And don't come back!) is perfect for the kiddies! And who doesn't like Charlie Brown anyway. This animated flick takes Charlie Brown to Europe for  a student exchange program along with the regular gang: Peppermint Patty, Linus, Woodstock and of course, his pal Snoopy.
So pop the popcorn, fluff the pillows, and grab a seat on your couch. Let the entertainment begin. Click here for a full list of DVD releases. ~ Sharon Salsberg
---
---
---
Similar Articles
---
---
---