New on DVD – Mike and Dave Need Wedding Dates and more
By Tribute on September 27, 2016 | 1 Comment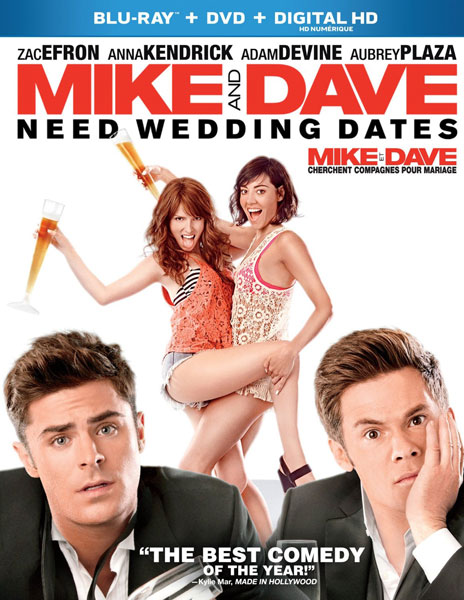 Embark on non-stop adventures with this weeks new DVD releases! Learn what it takes to overcome bullying and become a top CIA agent in Central Intelligence. Join in on the fun with Mike (Adam Devine) and Dave (Zac Efron) while they search for the perfect dates to their sister's wedding. Prepare to hold your breathe with Nancy (Blake Lively) as she battles one-on-one with a great white shark in The Shallows! Check out even more DVD releases below and tell us, which one do you want to watch?
Central Intelligence – Bob Stone (Dwayne Johnson), a former geek turned lethal CIA agent, returns home for his high school reunion. Claiming to be on a top secret mission, he enlists the help of former "big man on campus"-turned-accountant Calvin (Kevin Hart), who misses his glory days. Before he realizes what he's gotten himself into, it's too late for Calvin to back out. Now the domestic number-cruncher is being dragged through an unpredictable world of deadly shoot-outs and espionage that could get both of them killed.
Trailer: Central Intelligence
Mike and Dave Need Wedding Dates – Hard-partying brothers Mike (Adam DeVine) and Dave (Zac Efron) are told that they need to find suitable dates for their sister's upcoming Hawaiian wedding. In an effort to show their family that they can do just that, they place an ad online looking for a couple of nice women, and seemingly find them in Tatiana and Alice (Aubrey Plaza, Anna Kendrick). But once the girls reach Hawaiian shores, the unsuspecting men realize they've been out-smarted, and will soon be out-partied.
Trailer: Mike and Dave Need Wedding Dates 
The Shallows – Medical student Nancy (Blake Lively) travels to a warm vacation spot where she can get in plenty of surfing. After calling home to say she's arrived safely, she heads out on her board. She's suddenly grabbed by a great white shark and pulled underwater. Although she's bleeding from a number of wounds, she manages to get to safety on a large rock 200 yards from shore. Now all alone, she has to figure out how to get back to land in one piece as the shark circles the rock.
Trailer: The Shallows 
Warcraft – The realm of Azeroth has enjoyed peace for many years, but now it may be on the brink of war when they are faced with a fearsome race of invaders: Orc warriors looking for another home when their world dies. From opposing sides, two heroes are set on a collision course that will decide the fate of their family, their people and their home. It's up to Sir Anduin Lothar (Travis Fimmel) to protect King and country from the invading orcs. As war threatens to destroy both humans and orcs, the orcs also face internal conflict. Orc leader Durotan (Toby Kebbell) and his pregnant wife must protect their child from the sinister intentions of Gul'dan.
Trailer: Warcraft 
The Neon Demon – Jesse (Elle Fanning), an aspiring model, moves to Los Angeles, where she's accepted into an agency and begins a promising career. However, when the pressure from the beauty-obsessed women around her becomes too much, demons from her past catch up with her. Jesse meets Ruby (Jena Malone), a make-up artist who helps open doors for Jesse and introduces her to people in Los Angeles. The two become fast friends, but unbeknownst to Jesse, Ruby has ulterior motives. Ruby introduces Jesse to Sarah (Abbey Lee) and Gigi (Bella Heathcote), two aspiring models. As Jesse's career quickly ascends, the other girls can't help but feel jealous.
Trailer: The Neon Demon 
Cell – Clay Riddell (John Cusack) lands in an airport and is talking to his son on his cell phone to let him know he'll be home soon. When the call suddenly drops, he looks around and realizes something isn't right. Every cell phone user in the airport is behaving strangely, as if they're suddenly in pain. It turns out that a virus contracted from cellular devices has infected a large portion of the world's population and they are no longer humans, but bloodthirsty zombies, out to kill all those around them.
Trailer: Cell 
Edge of Winter – Two brothers, Bradley (Tom Holland) and Caleb (Percy Hynes White), are brought to a remote cabin by their long-estranged father Elliot (Joel Kinnaman) for a weekend of hunting and bonding. As a brutal winter storm hits them, Elliot becomes increasingly unhinged and the boys begin to worry that someone who is supposed to protect them may actually be their biggest threat.
Trailer: Edge of Winter
Viral – A virus breaks out, wiping out almost all humans on Earth. Teens Emma (Sofia Black-D'Elia) and Stacey (Analeigh Tipton) are home when their town is barricaded, with their parents on the other side. The two girls make the most of it, enjoying their freedom to eat junk food and go to parties with their neighbor, Evan (Travis Tope). But when their friends start to become infected, Emma realizes the situation is serious and barricades the three of them in their house. When it turns out Stacey has already been infected, Emma is faced with a tough choice.
Trailer: Viral 
---
---
---
---
Similar Articles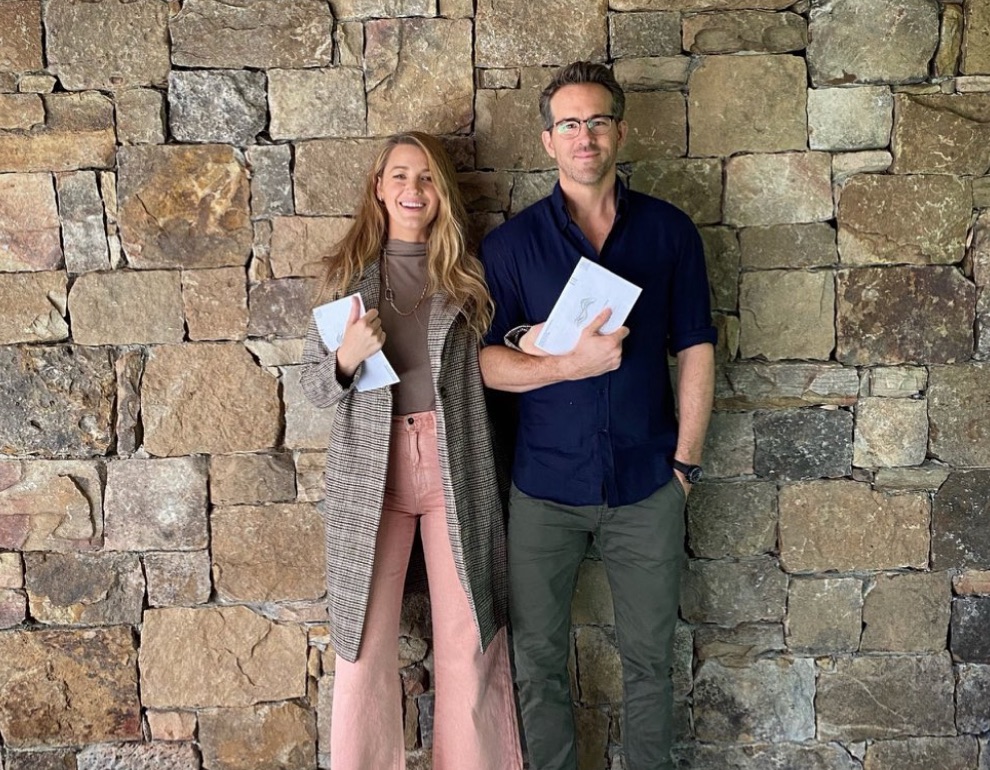 July 21, 2021 | 3 Comments
Blake Lively recently spoke out against the paparazzi who stalked her and her children on the streets of New York, calling it "frightening" and "deceitful."
---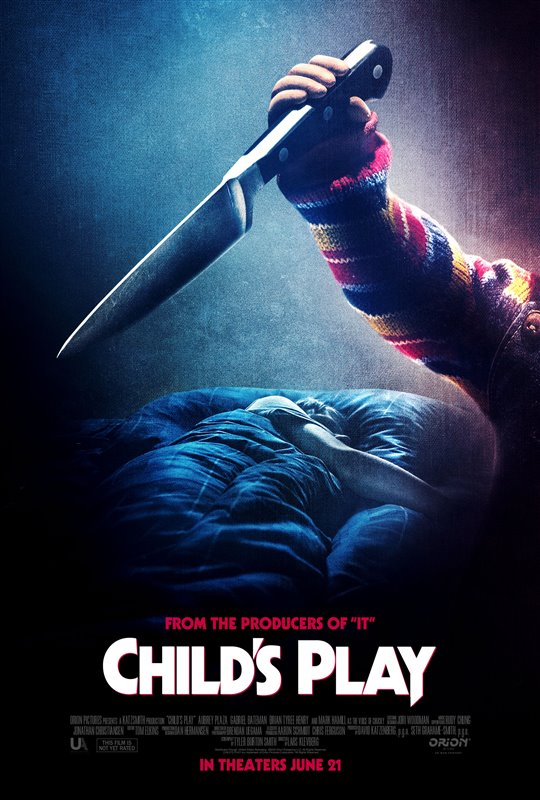 June 20, 2019 | Leave a Comment
Horror fans, and fans of Chucky, will enjoy Child's Play, a gut-spilling, grisly slasher film for adults. It's entertaining and will deliver a chuck(le).
---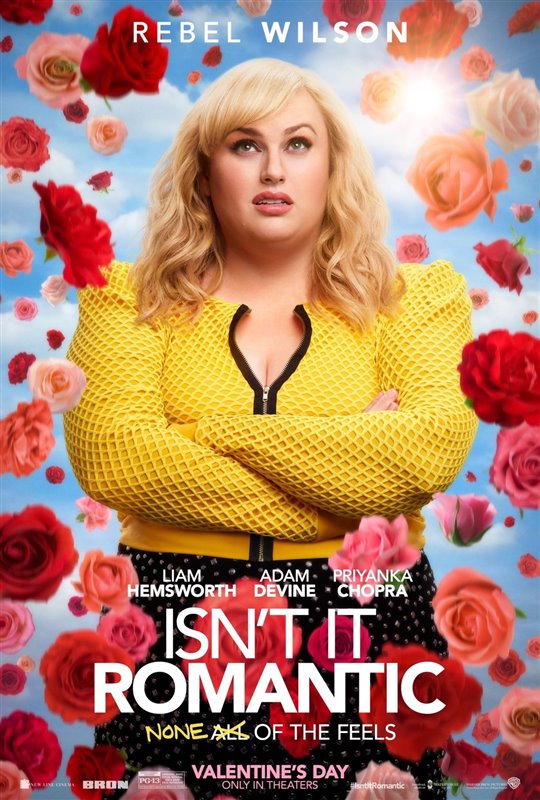 February 13, 2019 | Leave a Comment
Rebel Wilson stars in this hilarious parody of your favorite rom-coms. Watch eye candy Liam Hemsworth and Priyanka Chopra deliver charming performances!
---