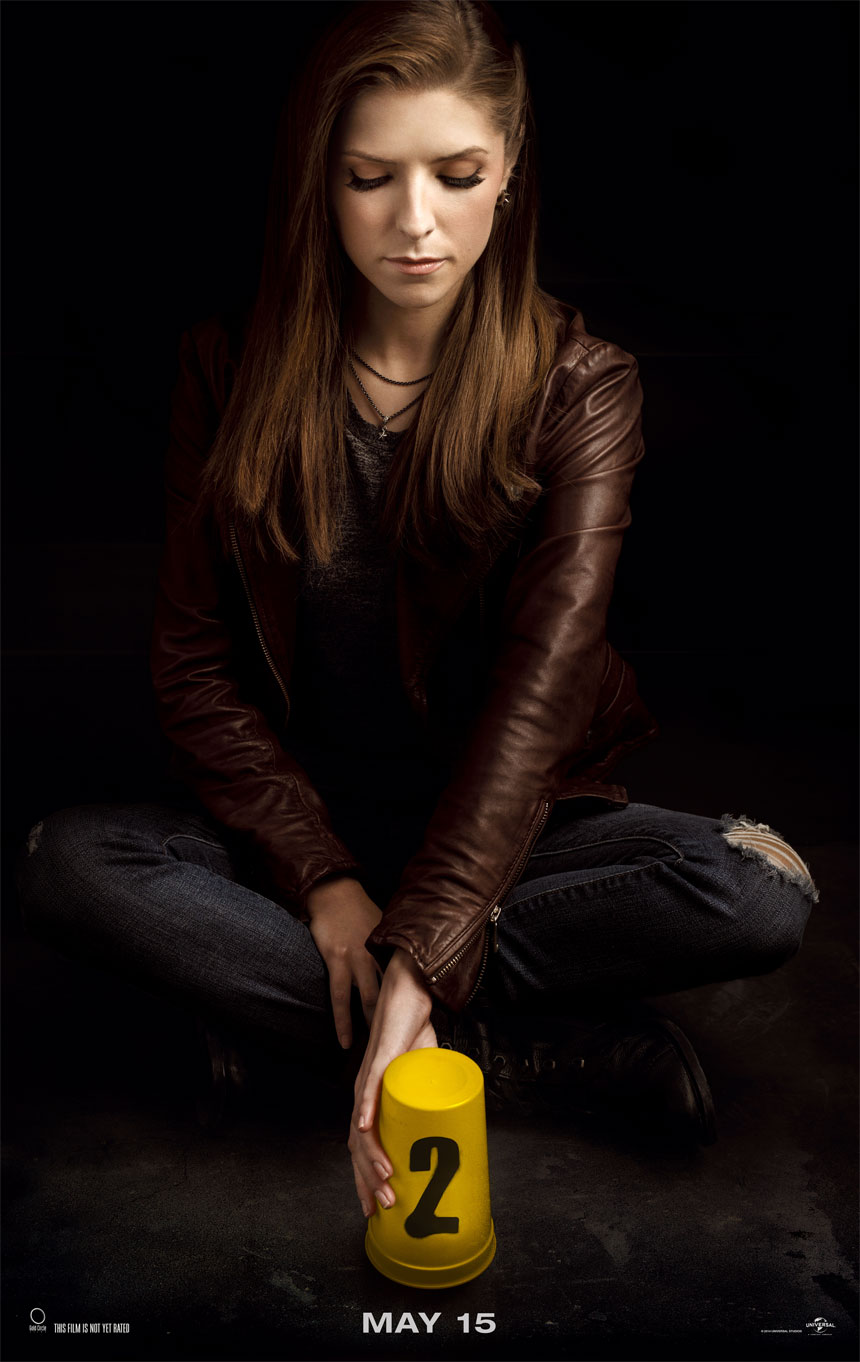 There are a number of new DVD releases this week, with the biggest movie being the box office hit Pitch Perfect 2. If you loved the first Pitch Perfect, we guarantee you'll love this one even more! Also offered are four French films and an independent American film that played in limited release in Canada.
Pitch Perfect 2 assembles the entire cast from the first one, including Anna Kendrick, Rebel Wilson, Brittany Snow and Skylar Astin, with some fresh blood added to the mix in the form of Hailee Steinfeld. This time around, the film focuses on Beca (Anna Kendrick) and Fat Amy (Rebel Wilson) as they navigate through their senior year. When the team is disgraced from national competition, they have to redeem themselves by winning the World Championships, but with German reigning champions Das Sound Machine set to hang on to their crown, it's not going to be easy.
Trailer: Pitch Perfect 2
Results was released in Toronto only last May, so here's your chance to see this comedy now that it's being released on DVD! In it, the lives of a recently divorced, newly rich and utterly miserable man (Kevin Corrrigan), a gym owner (Guy Pearce) and an acerbic personal trainer (Cobie Smulders) become inextricably entwined.
Trailer: Results
Saint Laurent follows the life of acclaimed fashion designer Yves Saint Laurent during the peak of his career, from 1967 to 1976. Acclaimed French actor Gaspard Ulliel plays the famed designer. In French with English subtitles.
Trailer: Saint Laurent
Starring Léa Seydoux, Diary of a Chambermaid follows the life of  Celestine, a beautiful young girl who in 1900 accepts a position as a maid in Normandy. Her job is difficult, with a master who has wandering hands and a mistress who's a bully. When a neighbor girl is found raped and murdered, Celestine doesn't know who to trust. In French with English subtitles.
Memories (Les Souvenirs) is a French film about 23-year-old literature student Romain, who dreams of writing a great novel. He gets a job as a night watchman in a hotel but when his father decides to put his 85-year-old mother (Romain's grandmother) in a retirement home, she runs away and Romain goes to join her. In French with English subtitles.
SK1 (Serial Killer Number 1) is just as intriguing as the title suggests. A young police inspector joins the crime squad investigating the rape and murder of a 19-year-old student, when similar murders begin to occur. The members of the police team realize they have to find a serial killer before his list of victims gets any longer. In French with English subtitles.