New on DVD – Pixels, Southpaw and more
By Tribute on October 27, 2015 | Leave a Comment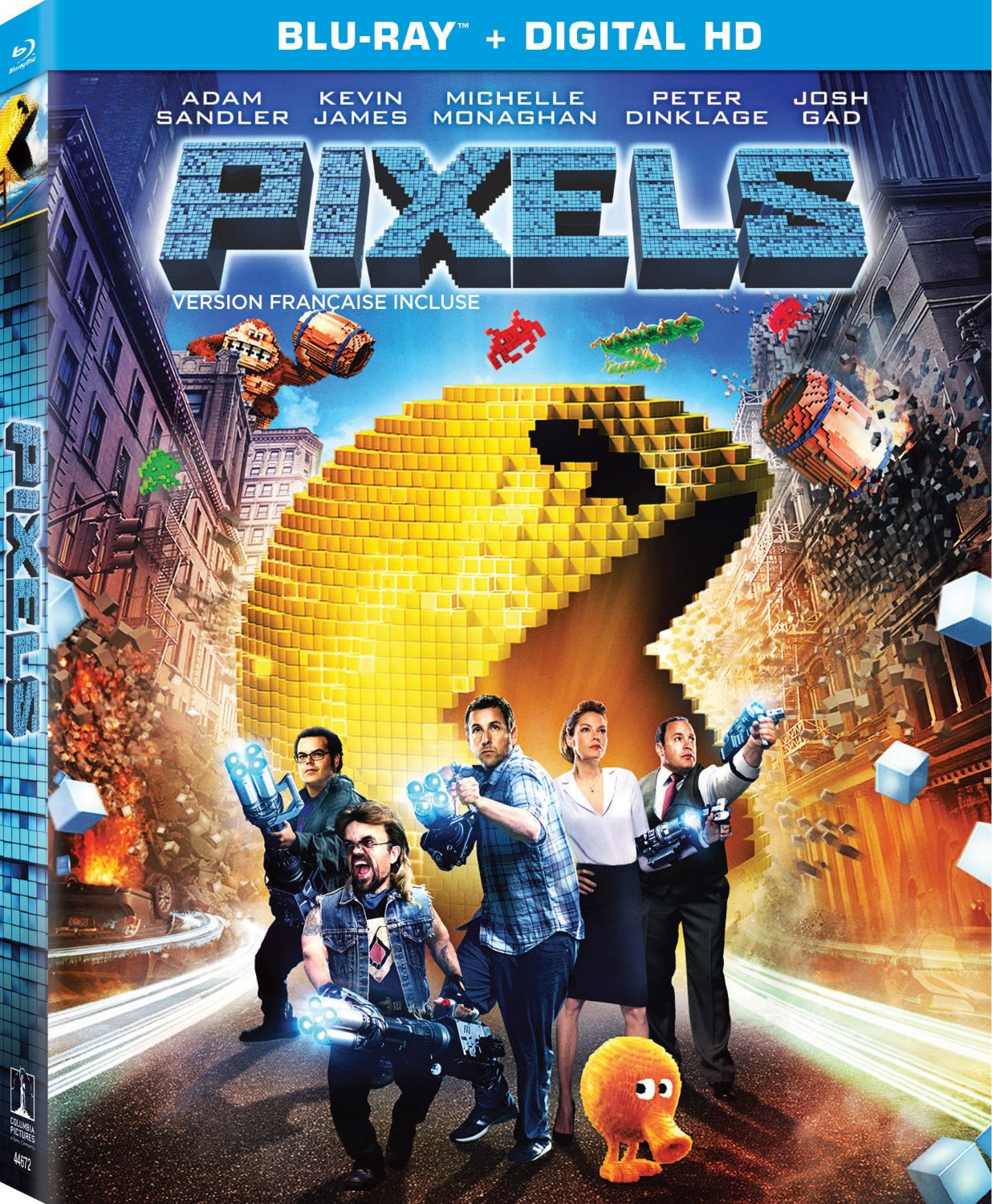 With this week's DVD releases, you can have any kind of thrill that you want. With The Gift or Zipper – you have the psychological thrill. With Southpaw, you can get your athletic thrill on. With Z for Zachariah or Max, you've got sci-fi and adventure. And finally with Pixels, you've got a little bit of everything, including comedy.
In Pixels, aliens intercept video feeds of arcade games and misread them as a declaration of war, which propels them to attack Earth. Their offense includes technology inspired by classic games like Space Invaders and Pac-Man. Former video game champion (Adam Sandler) is recruited by the U.S. President (Kevin James), an old school friend. He puts a team of old-school gamers together with a military specialist (Michelle Monaghan) on a mission to lead the defense and save planet earth. Trailer: Pixels
In the sports drama Southpaw, Billy "The Great" Hope (Jake Gyllenhaal) is on top of the world. He has a loving family, is the reigning junior middleweight boxing champion, and lives in style. After retirement, he is taunted by rising star Miguel Escobar, leading first to a brawl and then tragedy. Billy loses everything and only after hitting rock bottom does he find a second chance in life with trainer Titus "Tick" Wills (Forest Whitaker). His future is on the line. Can he get back some of what he lost?
Trailer: Southpaw
The Gift is a triple threat for Joel Edgerton – he wrote, directed and even co-stars in the film. As Gordo, an old acquaintance of Simon (Jason Bateman), he shows up unexpectedly and begins bestowing mysterious gifts to Simon and his wife Robyn (Rebecca Hall). Before they know it, the generosity has become awkward. Terrible secrets begin to come out and a happy life is thrown into a tailspin in this psychological thriller.
Trailer: The Gift
Max is a traumatized working dog brought home from service in Afghanistan and retired. He subsequently gets adopted by the parents of his handler, Kyle Wincott, who was killed on duty. The dog is troubled and wants nothing to do with Kyle's brother Justin (Josh Wiggins) at first, but he comes around and when Justin realizes Max holds the secret to what happened the day his brother died, he will stop at nothing to learn the truth.
Trailer: Max
In Z for Zachariah, a nuclear war has decimated earth and all of civilization. A young woman (Margot Robbie) hasn't seen another human being for a year and thinks she might actually be the "last woman on earth" when she meets up with another survivor, a scientist (Chiwetel Ejiofor). They develop a bond until a third person is discovered alive, a miner (Chris Pine). All of a sudden the bond they have created begins to unravel.
Trailer: Z for Zachariah
With an apropos title, in Zipper we meet Sam Ellis (Patrick Wilson), a hotshot federal prosecutor on the verge of political stardom. Trying to quell an inappropriate office fling (never mind that he does have a wife played by Lena Headey), he hires a high class escort instead, only to find it intoxicating and addicting. As his star rises on the political front, his demons grow and he finds himself trying to balance the spotlight, the press and his wife before his life, family and career are ruined.
Trailer: Zipper
For a full list of this week's DVD releases click here. ~Sharon Salsberg
---
---
---
Similar Articles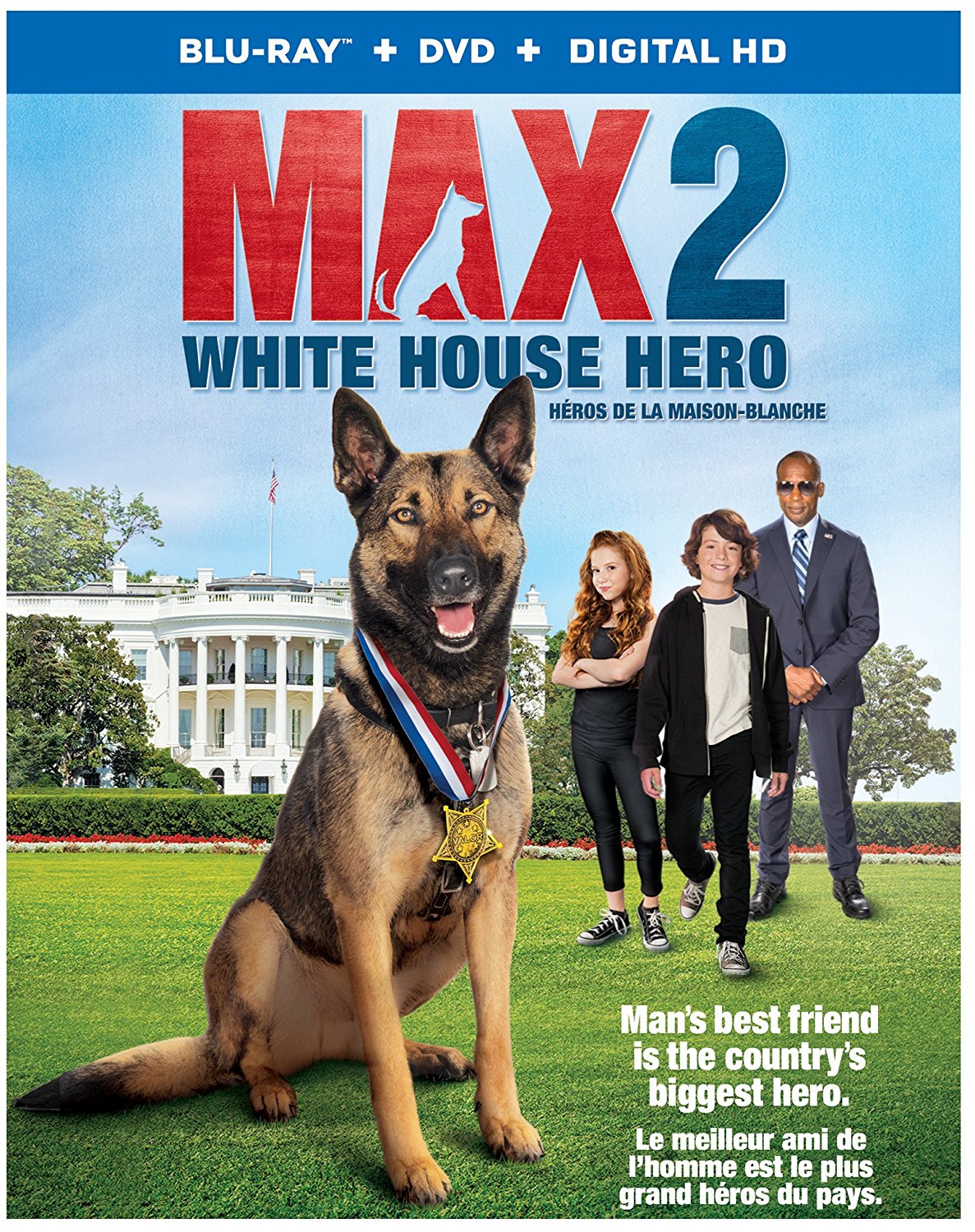 May 24, 2017 | 11 Comments
Max is assigned to the White House to help protect the grounds. He meets a boy named TJ, who is the President's son. Read what we thought of this flick.
---
---
---