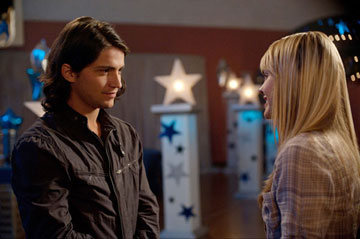 Released just in time for the start of school is the DVD/Blu-Ray combo pack of the Disney movie Prom. Cast mostly with unknowns, the movie is geared towards the 12 to 18-year-old set and follows a diverse group of teens as they get ready for prom. The main character is Nova, played by Aimee Teegarden, from TV's Friday Night Lights. As the chair of the prom, she doesn't have a date lined up. Just as all the preparations are done and the decorations are complete, preppy Brandon, whom she was hoping would invite her, asks instead if she'd like to carpool to prom. Understandably, she's less than thrilled, especially when he decides not to go to prom at all due to a college interview. When a fire burns down the unlocked shed that the decorations were kept in, motorcycle-riding Jesse (Thomas McDonell), who has a "bad boy" reputation, is ordered by the principal to help Nova rebuild them.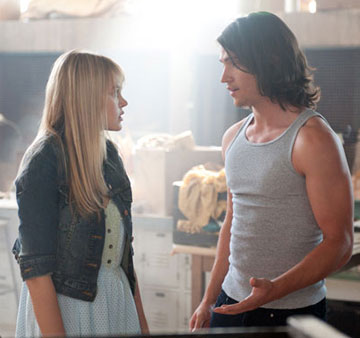 Neither of them are thrilled by the prospect. She considers him a slacker, especially when he arrives 15 minutes late for their meeting every day. He doesn't feel he has anything in common with an overachiever like Nova. However, over the next few weeks as they work together, they get to know each other and she finds out the truth about him — why he's always late and why he skips a particular class every day.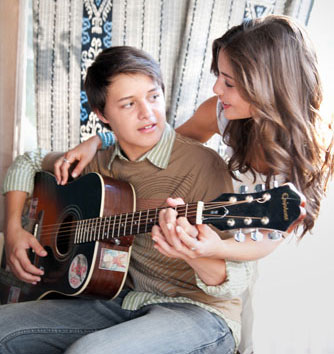 Although Jesse and Nova can be considered the main characters, there's a huge supporting cast to back them up. Most of the stories involve the elaborate methods the guys use to ask girls to prom. Despite numerous attempts, awkward Lloyd (Nicholas Braun) can't secure a date. One of the younger students, Lucas (Nolan Sotillo), has a huge crush on Simone (Danielle Campbell) and wants to ask her to prom. She likes Lucas, but is attracted to an older student (De'Vaughn Nixon) who, although unavailable, is also making a play for her.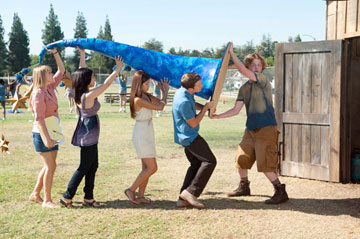 The acting from the cast is mostly adequate, with the exception of the talented McDonell. He gives a compelling and interesting performance as the bad boy with a heart, and is undoubtedly on his way to bigger and better things. He looks and acts like a young Johnny Depp, so it's no surprise that he's playing younger version of Depp's character, Barnabas Collins, in the upcoming feature Dark Shadows.
Both the DVD and Blu-Ray come with a blooper reel and a short promotional "making of" featurette. The Blu-Ray also has a selection of deleted scenes and several music videos from the soundtrack, as well as a short film called "Last Chance Lloyd," featuring one of the characters from the movie. ~Alexandra Heilbron