New on DVD – Suicide Squad, Bridget Jones's Baby and more
By Tribute on December 13, 2016 | Leave a Comment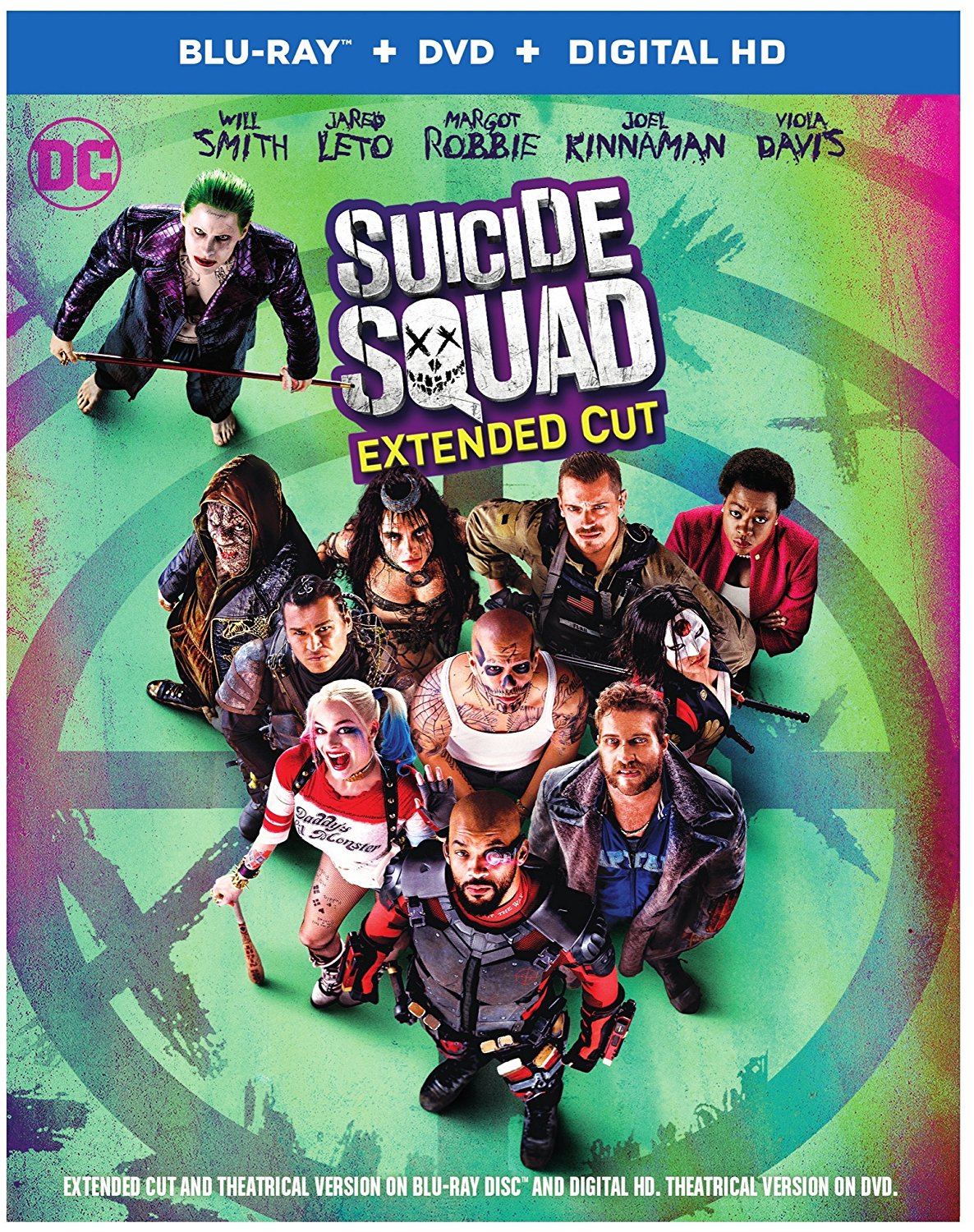 From a villainous gang of violent antiheroes to a posse of pure-intentioned, powerful children, this week's DVD releases represent a wide range of characters and appeal to an equally wide audience.
Starring Will Smith and Margot Robbie, there's the box office hit Suicide Squad. On the other side of the spectrum, there's the Asa Butterfield and Eva Green family fantasy flick Miss Peregrine's Home for Peculiar Children.
For a dose of romance, Renée Zellweger reprises her beloved character Bridget Jones in Bridget Jones's Baby, while the incomparable Meryl Streep portrays socialite-turned-singer (okay, "singer" is a stretch) Florence Foster Jenkins in the dramedy named after the performer.
There are plenty of other offerings this week, so be sure to check out the full slate of releases below. ~Matthew Pariselli
Suicide Squad- When the White House becomes concerned about the safety of the President of the U.S., Intelligence Officer Amanda Waller (Viola Davis) has a plan. She wants to get a team of super villains together and have them fight against possible threats to the country. In exchange, the villains are promised reduced prison sentences. The group includes master assassin Deadshot (Will Smith), Harley Quinn (Margot Robbie), The Joker (Jared Leto), Killer Croc (Adewale Akinnuoye-Agbaje), Captain Boomerang (Jai Courtney), Enchantress (Cara Delevingne), Katana (Karen Fukuhara), El Diablo (Jay Hernandez) and Slipknot (Adam Beach). Rick Flag (Joel Kinnaman) is put in charge, and he soon finds out that the villains are a handful.
Trailer: Suicide Squad
Miss Peregrine's Home for Peculiar Children- When Jacob's (Asa Butterfield) grandfather is attacked, before he dies, he urges Jacob to go visit the home where he spent time as a young boy during WWII in Wales. Once there, Jacob meets Emma (Ella Purnell), a resident of the home who takes him back in time to 1940 to meet the rest of the "peculiar children." He also meets Miss Peregrine (Eva Green), who takes care of the children. As Jacob gets to know them, he realizes he has more in common with them than he thought. Based on the novel by Ransom Riggs.
Trailer: Miss Peregrine's Home for Peculiar Children
Bridget Jones's Baby- Bridget Jones (Renée Zellweger) and Mark Darcy (Colin Firth) are no longer a couple. They broke up 10 years earlier and Bridget, now in her forties, is focusing on her job as a top news producer. Bridget's co-worker Miranda (Sarah Solemani) drags her to a weekend music festival where Bridget meets a charming American tech mogul named Jack (Patrick Dempsey) and sleeps with him. Not long after, Bridget runs into Mark at a wedding and discovers he's going through a divorce — and he misses her as much as she misses him. They sleep together, but because their relationship didn't work the first time around, Bridget is reluctant to give it another go. When she finds out she's pregnant not long after, she's not sure which of the men is the father.
Trailer: Bridget Jones's Baby
Florence Foster Jenkins- The true story of legendary New York heiress and socialite Florence Foster Jenkins (Meryl Streep), who in the early 1900s, obsessively pursued her dream of becoming a great singer — despite having a singing voice that was so out of tune and unable to hit the right notes that people found it hilarious. Supported by her younger partner, actor St. Clair Bayfield (Hugh Grant), she mostly performed concerts for friends, but in 1944, she staged a public performance at the famed Carnegie Hall that quickly sold out.
Trailer: Florence Foster Jenkins
Ben-Hur- Judah Ben-Hur (Jack Huston) has endured five years as a slave before being in a shipwreck and washing up on shore. Having grown up as a member of one of the most respected families in Jerusalem, he's finally able to return. He seeks justice for the wrongs done to himself and his family by his childhood friend, a Roman named Messala (Toby Kebbell), who had Judah's mother and sister imprisoned. Upon his return, Judah learns that they contracted leprosy in prison and decides to get vengeance by competing against Messala in a chariot race. Based on the 1880 novel Ben-Hur: A Tale of the Christ by Lew Wallace.
Trailer: Ben-Hur
Morgan- Morgan (Anya Taylor-Joy) is a very special girl who's an artificial being. Despite growing to the size of an adult within six months of being created, she still has the mind of a child, complete with temper tantrums. Kept in a remote, top-secret location where she's cared for and monitored by a select staff of scientists who don't agree on whether Morgan is a "she" with feelings and rights or an "it," Morgan becomes an uncontrollable and unpredictable force, putting them all in danger. Corporate troubleshooter Lee Weathers (Kate Mara) is sent to investigate and evaluate when Morgan triggers a terrifying accident.
Trailer: Morgan
The Great Gilly Hopkins- Gilly Hopkins (Sophie Nélisse) is a smart aleck 12-year-old who has never seen her birth mother, and has spent her life being moved from foster home to foster home. When she's sent to yet another new home, she plans to waste no time making trouble. That is, until she meets Maime Trotter (Kathy Bates), who wants to be the mother that Gilly should have. Instead, Gilly concocts a plan she believes will reunite her with her birth mother. When that plan fails, it threatens the only chance for Gilly to be part of a real family.
Trailer: The Great Gilly Hopkins
Little Men- Little Men is director Ira Sachs' follow up to 2014's Love is Strange, and follows two disparate families who clash over their backgrounds and classes. Despite having very different personalities, an artsy 13-year-old boy named Jake (Theo Taplitz) and an extroverted kid his age named Tony (Michael Barbieri) become fast friends when Jake's parents move into the same Brooklyn apartment. Jake's parents (Greg Kinnear and Jennifer Ehle) also happen to be the landlords of the dress shop run by Tony's single mom. The new pair of best friends have their bond tested when their families get into a bitter battle over the dress shop lease, and the cost of its rent.
---
---
---
Similar Articles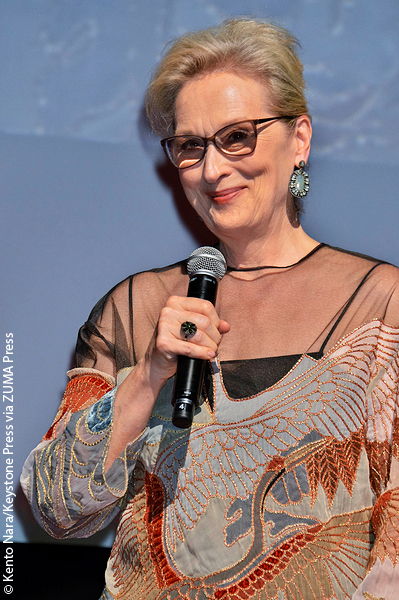 December 20, 2016 | 4 Comments
Esteemed actress Meryl Streep has been selected to receive the Human Rights Campaign's Ally for Equality Award. She will be presented with the honor next year.
---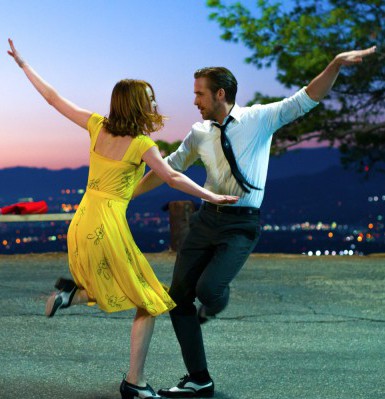 November 11, 2016 | 6 Comments
We take a look at the current films and trends of various genres and how they may change the face of cinema in the future. Read on for our thoughts and predictions!
---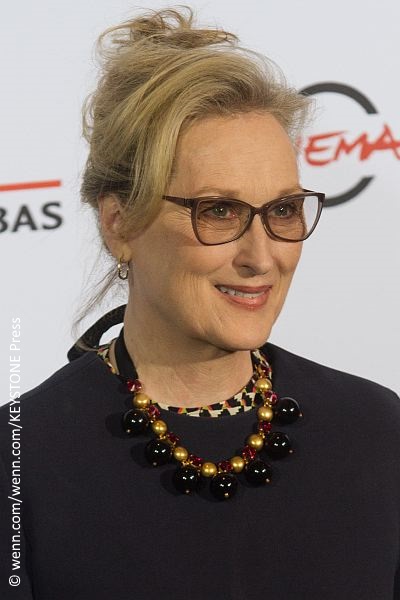 November 4, 2016 | 3 Comments
Acclaimed actress Meryl Streep will receive the prestigious Cecil B. DeMille Award at next year's Golden Globes. The award recognizes a distinguished body of work.
---