New on DVD – The Magnificent Seven, Sully and more
By Tribute on December 20, 2016 | 2 Comments
The first couple of flicks hitting shelves this week are two star-studded projects executed by two incredible talents: one an A-list reimagining of a classic 1960 Western film at the hands of Training Day master Antoine Fuqua, and the other an inspiring true-story drama directed by Oscar-winner and Hollywood legend Clint Eastwood.
Fuqua's film, The Magnificent Seven, which was TIFF 2016's opener, follows a group of titular cowboys (led by Denzel Washington) tasked with taking down a gang of outlaws (led by Peter Sarsgaard) who are terrorizing a sleepy town in the Old West, while Tom Hanks is Chesley "Sully" Sullenberger, the the real-life US Airways pilot who saved the lives of 155 people in 2009, in Eastwood's Critics' Choice Award-nominated drama Sully. 
There are many more films to peruse, including the adorable animated comedy Storks and the Kate Beckinsale horror flick The Disappointments Room, so make sure to take a look at the entire roster below! ~Shelby Morton
The Magnificent Seven- In the Old West, savage outlaws led by Bartholomew Bogue (Peter Sarsgaard) burn down a church and slaughter many of the innocent civilians of the sleepy town of Rose Creek. The widow (Haley Bennett) of one of the men they killed approaches Sam Chisolm (Denzel Washington) for help. When he hears Bogue's name, Chisholm agrees and rounds up a group of six diverse men, including wise-cracking gambler Josh Faraday (Chris Pratt), to take on the outlaws.
Trailer: The Magnificent Seven
Sully- American pilot Chesley Sullenberger (Tom Hanks) becomes a national hero when the plane he was flying was disabled after striking a flock of geese shortly after taking off from New York's LaGuardia Airport. Both engines were disabled and he quickly determined that landing in the Hudson River was his only option. He successfully made a water landing, saving all of the 155 passengers and crew members on board. Directed by Clint Eastwood, Sully tells the story of how an ordinary American rose to the status of hero with unbridled courage and expertise in the face of panic and danger.
Trailer: Sully
Storks- Head stork and boss Hunter (Kelsey Grammer) decides to stop delivering babies and start delivering packages instead for global internet giant Cornerstore. Junior (Andy Samberg), the company's top delivery stork, is about to be promoted when he accidentally activates the Baby Making Machine, producing an adorable and wholly unauthorized baby girl. Desperate to deliver this bundle of trouble before the boss gets wise, Junior and his friend Tulip race to make their first-ever baby drop.
Trailer: Storks
The Disappointments Room- Dana (Kate Beckinsale) moves with her husband and five-year-old son into a beautiful old rural home, expecting a fresh start. But what she finds is a key to a secret room in the attic. Held within that room are unimaginable horrors that eventually reveal that Dana's beautiful country home has a past that is horrifyingly linked to her own.
Trailer: The Disappointments Room
Goat- Brad (Ben Schnetzer) feels like he has to follow in his older brother's (Nick Jonas) footsteps and pledge to a college fraternity. Still in the process of getting over an earlier assault, Brad finds the hazing process for Phi Sigma Mu more brutal and inhumane than he'd expected. He's forced to assault others and be assaulted, to drink to dangerous excesses and to eat out of a toilet bowl during a process called "Hell Week." As the pledges get more and more disturbing, both brothers begin to question whether or not the fraternity "brothers" are going too far in the drama Goat.
Trailer: Goat
I.T.- I.T. follows a successful, self-made man named Mike Regan (Pierce Brosnan) who owns his own company. While giving an important presentation, the computer system crashes, bringing the presentation to a sudden halt. One of his employees gets hold of a temporary I.T. consultant, Ed Porter (James Frecheville), who manages to get the system up and running. Impressed, Mike asks Ed to come to his house to look at his internet connection. Unbeknownst to Mike, Ed enables security cameras so he can spy on the family. When Ed later drops over for a friendly visit, saying Mike's daughter texted him, Mike is less than welcoming, considering Ed an employee rather than a friend who should be dropping by. Soon after, the company is hacked and Mike finds himself in a deadly, high-stakes game of cat-and-mouse with Ed.
Trailer: I.T.
31- The day before Halloween in 1976, five carnies are kidnapped and held hostage in a remote industrial Hell-like underground compound known as "Murderworld." They're told they've been chosen to play a violent game called 31, in which they have to survive 12 hours against a gang of sadistic clowns. The three who are running the game bet on who will survive the longest, and the prisoners' prize for surviving is their freedom. However, they have more to worry about than just the clowns. A sadistic plot comes into play in a grand scheme based on satanic rituals in the horror thriller 31.
Trailer: 31
---
---
---
---
Similar Articles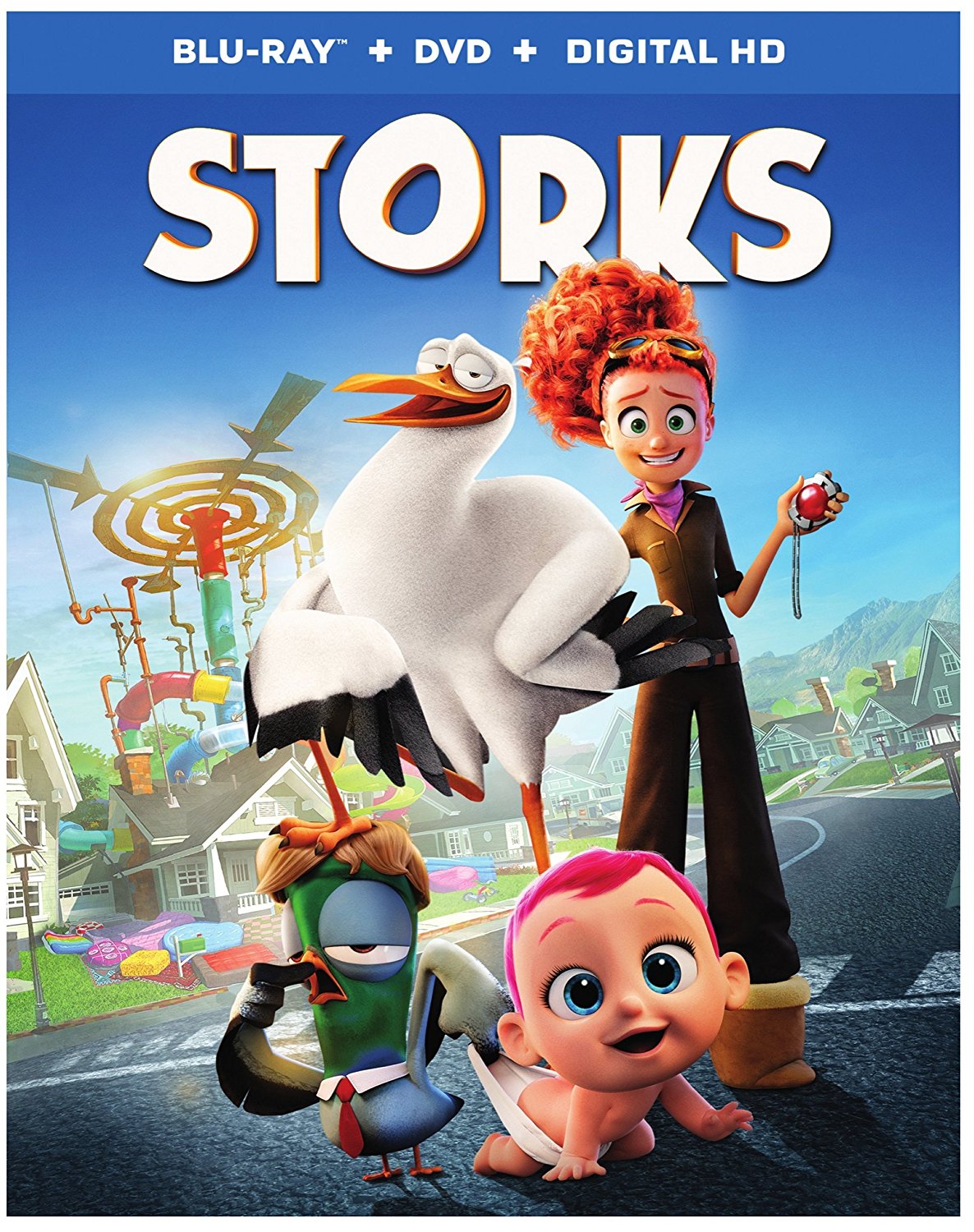 December 20, 2016 | Leave a Comment
Read our new review of the animated comedy Storks, which releases on blu-ray and DVD today and stars Andy Samberg and Katie Crown as a lovable stork/human duo.
---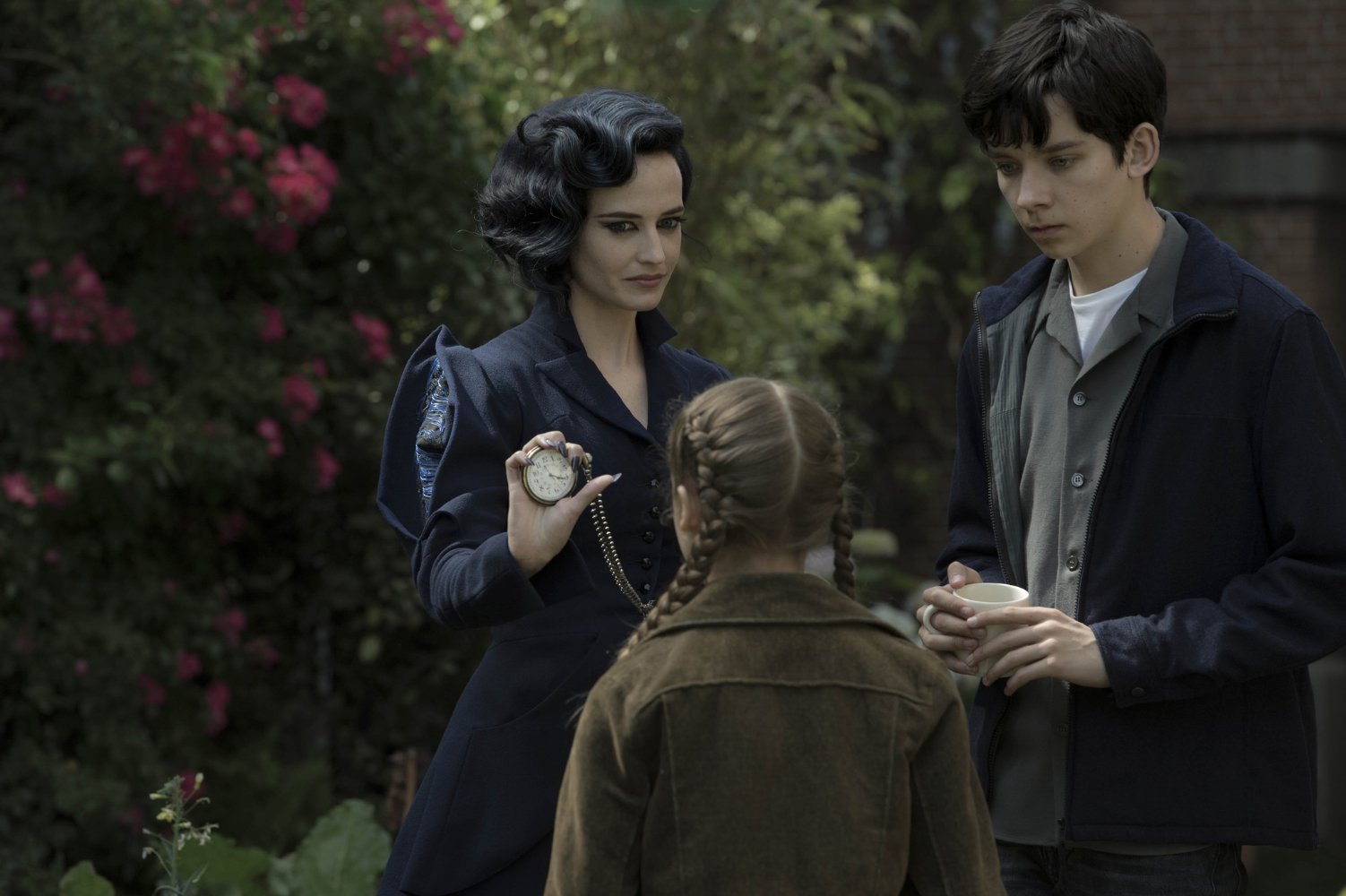 October 2, 2016 | 4 Comments
Miss Peregrine's Home for Peculiar Children used its superpowers to snatch this weekend's box office crown. Check out how much it made and which films it beat!
---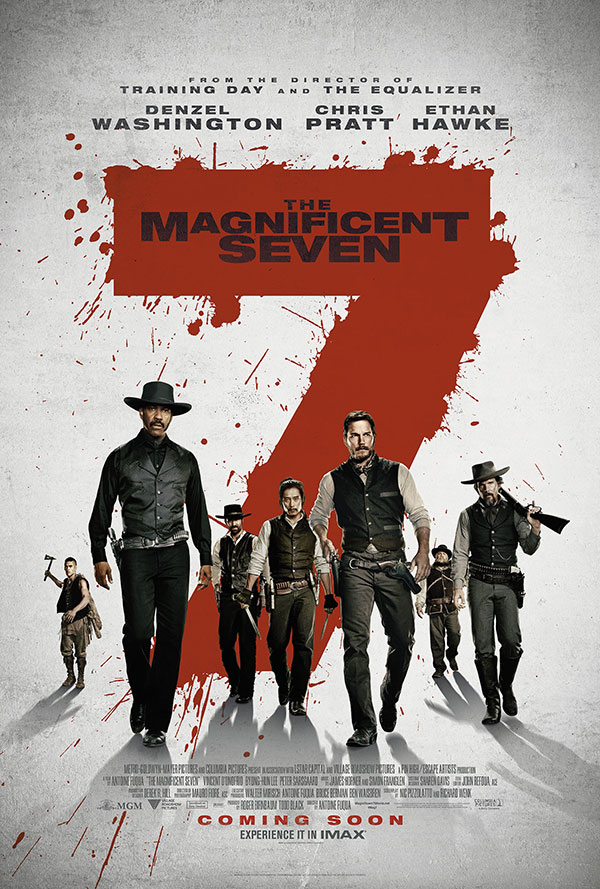 September 25, 2016 | Leave a Comment
The Western reboot The Magnificent Seven, starring Denzel Washington and Chris Pratt, has taken over the top spot as the leader of the weekend box office, outperforming the animated feature Storks and the biopic Sully.
---