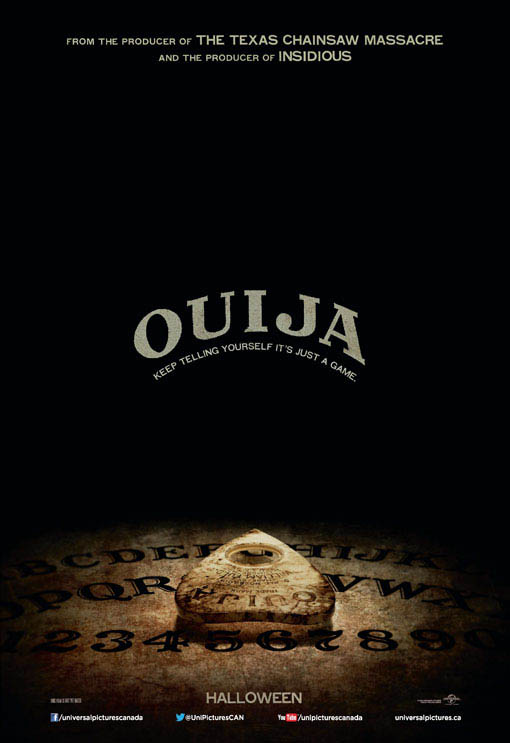 It's a cold winter night and nobody wants to go outside, so take your pick of these home releases and stay in with a hot drink and your choice of action, romance or horror.
Get your action fix with Keanu Reeves, in the revenge/action film John Wick. When a retired hitman (Reeves) is attacked and everything is taken from him, he goes on a rampage to get payback. Watch our interview with Keanu by clicking here. We also talk to the directors, David Leitch and Chad Stahelski.
Moving over to the horror genre, Dracula Untold, is the origin story of the most famous vampire. Luke Evans, who plays the title role, must fight against an army that's threatening his family and kingdom's safety. But in finding the strength needed to fight, he turns himself into a monster feared by even his own people.
Keeping with the horror genre, next on our list is Ouija. A group of friends try out an ancient Ouija board and unlock its dark powers.
For you romance lovers, you can get in the mood for Valentine's Day, which is fast approaching, with Best of Me starring James Marsden and Michelle Monaghan. Based on a Nicholas Spark novel, the film tells the story of two high school sweethearts who reunite after many years when they visit their hometown for a funeral.
For a comedy with some heartwarming moments, try Hector and the Search for Happiness. Simon Pegg plays a psychiatrist who decides to search the globe for the secret of happiness. His co-star and romantic interest is played by the lovely Rosamund Pike.

Also on DVD and Blu-ray this week are The Disappearance of Eleanor Rigby starring James McAvoy and Jessica Chastain;  My Old Lady with Kevin Kline; and the French film In the Name of My Daughter. For a full list of this week's new releases, click here. ~Andrew Siwik