New on DVD – Truth or Dare, I Feel Pretty and more
By Tribute on July 17, 2018 | Leave a Comment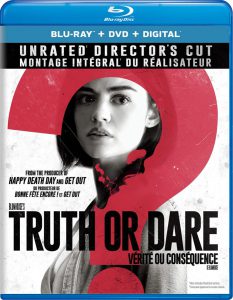 There are exciting and eclectic options to pick from this week's new DVD and Blu-ray releases! If you're a horror fan, you'll want to check out Blumhouse's Truth or Dare starring Lucy Hale and Tyler Posey. Or if you're a fan of Wes Anderson and need a good laugh, you'll love the comedy Isle of Dogs, a whimsical tale of exiled dogs set in futuristic Japan. Check out all the new releases below! ~Ari Derin
Blumhouse's Truth or Dare – In Mexico, a group of friends are lured into playing a game of Truth or Dare by Carter (Landon Liboiron), who met Olivia (Lucy Hale) and felt she was an easy target. By getting them to play, it means he'll get to live. He tells them they have to tell the truth and do each dare, or they'll die. When the friends return home, strange things begin to happen.
Trailer: Blumhouse's Truth or Dare
I Feel Pretty – Renee Bennett (Amy Schumer) works at a cosmetics company where she's surrounded by beautiful people. She feels a little average in comparison until she hits her head and wakes up thinking she's drop-dead gorgeous. While she struts her stuff, she looks the same to everyone else. But it doesn't matter because this newfound confidence earns her a better position at her job and the respect of her boss. It isn't until the "spell" wears off that Renee realizes beauty isn't just on the outside.
Trailer: I Feel Pretty
Isle of Dogs – Twenty years in the future, Japan has an abundance of dogs. The politicians decide to exile the canines to an island where trash is dumped. When a 12-year-old boy crashes his airplane on the island to look for his lost dog Spot, the dogs on the island team up to help him.
Trailer: Isle of Dogs
Rampage – Primatologist Davis Okoye (Dwayne Johnson) has raised George, an extraordinarily intelligent silverback gorilla, since he rescued him when the young ape was just two years of age. The two have developed a very close bond, with Davis teaching him sign language so they can communicate. When George is infected by a serum, he grows larger and becomes violent. To make matters worse, it's soon discovered that an alligator and a wolf have been similarly altered.
Trailer: Rampage
Super Troopers 2 – When the States and Canada get into a dispute about the location of the border in regards to the Quebec town of St. Georges du Laurent, the Super Troopers are called in to set up a new Highway Patrol station in the contested area. Naturally, things don't run very smoothly. With peanut brains, our "heroes" quickly revert to their own brand of unconventional police work as they interact with locals Guy Le Franc (Rob Lowe) and Genevieve (Emmanuelle Chriqui).
Trailer: Super Troopers 2
You Were Never Really Here – Joe (Joaquin Phoenix) is a traumatized Gulf War veteran and former FBI agent, whose childhood was marked by an abusive father. Joe now earns his living as a mercenary for hire who tracks down missing children and rescues them from sex rings. When he's hired by Senator Votto to track down his missing 14-year-old daughter, Nina, Joe discovers there's much more to this case than he first anticipated.
Trailer: You Were Never Really Here
Disobedience – Once shunned by the Jewish community for having had a relationship with her childhood friend Esti (Rachel McAdams), Ronit (Rachel Weisz) moved away. She returns home to London, England when her rabbi father passes away. When Ronit runs into Esti, who is now married, they realize they both still have feelings for each other.
Trailer: Disobedience
Future World – Inside a desert oasis, a queen (Lucy Liu) lays dying as her son, Prince, travels across barren waste lands to find a medicine to save her life. Evading violent raiders on motorbikes led by the Warlord (James Franco) and his enforcer (Cliff "Method Man" Smith), Prince meets Ash (Suki Waterhouse), the Warlord's robot sex companion-assassin who's in search of her own soul.
Trailer: Future World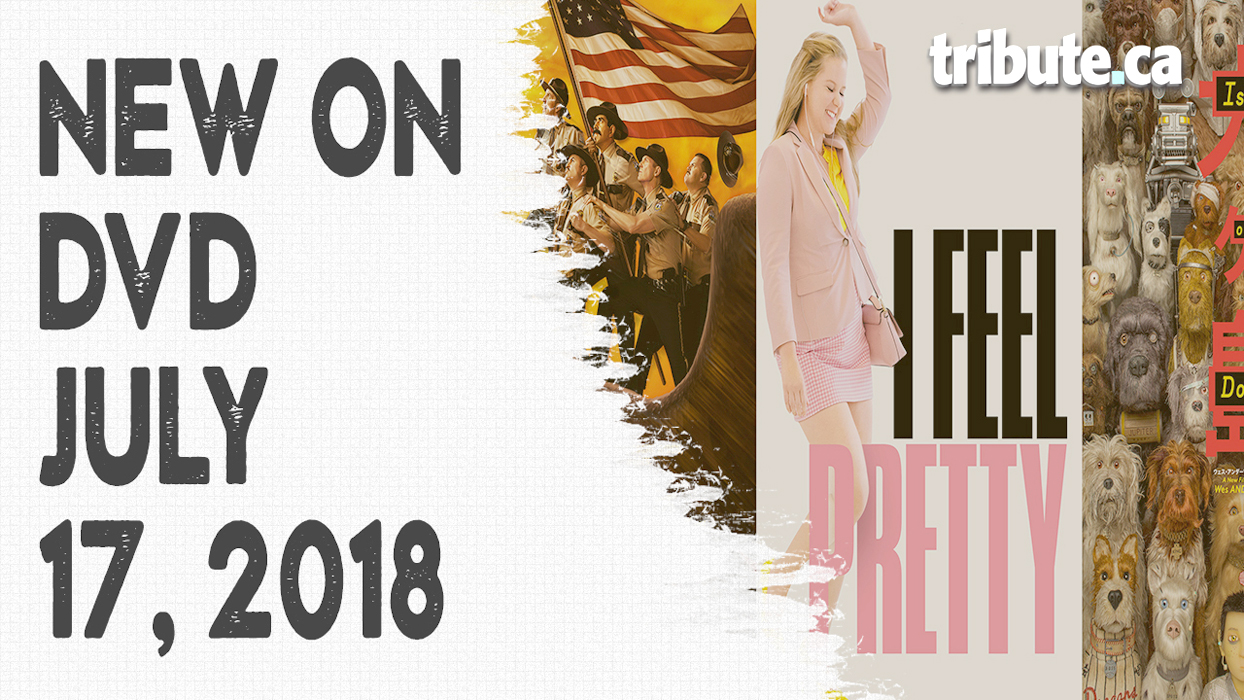 ---
---
---
Similar Articles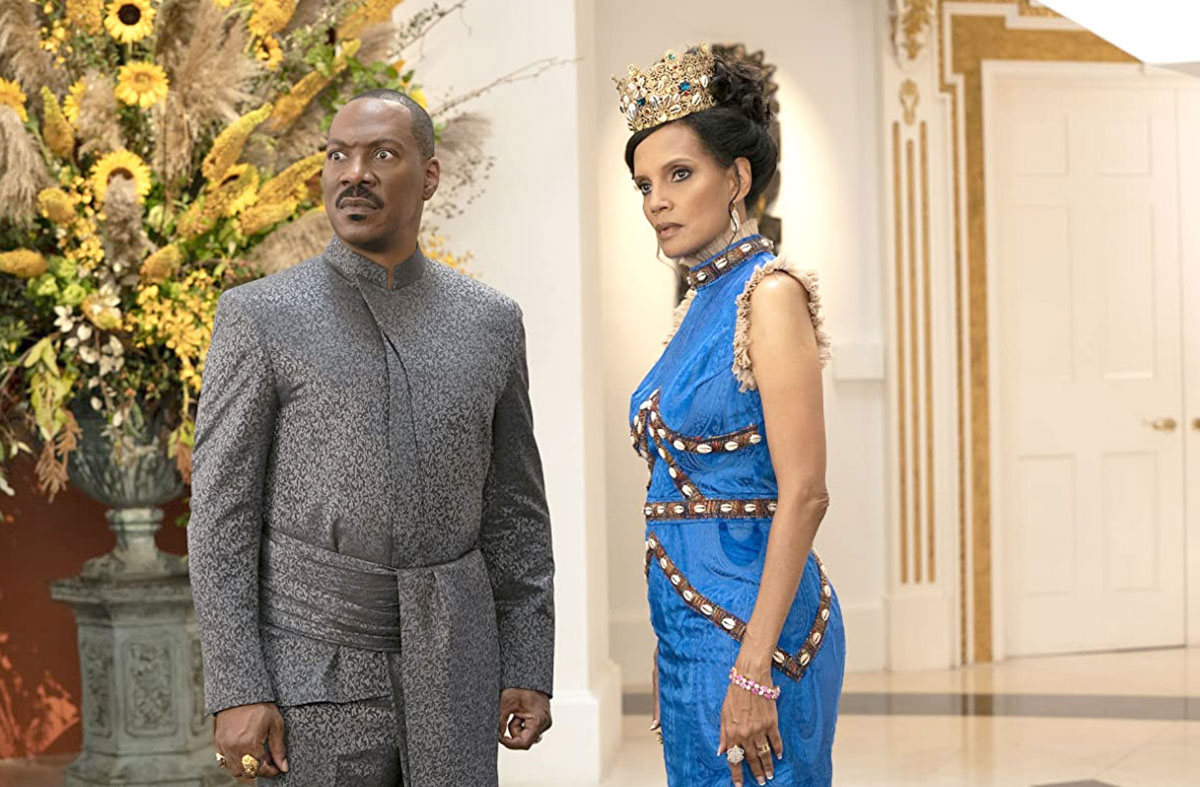 March 1, 2021 | Leave a Comment
Check out the new DVDs, Blu-rays and streaming shows coming out this week on Netflix, Amazon Prime and more, including Coming 2 America starring Eddie Murphy.
---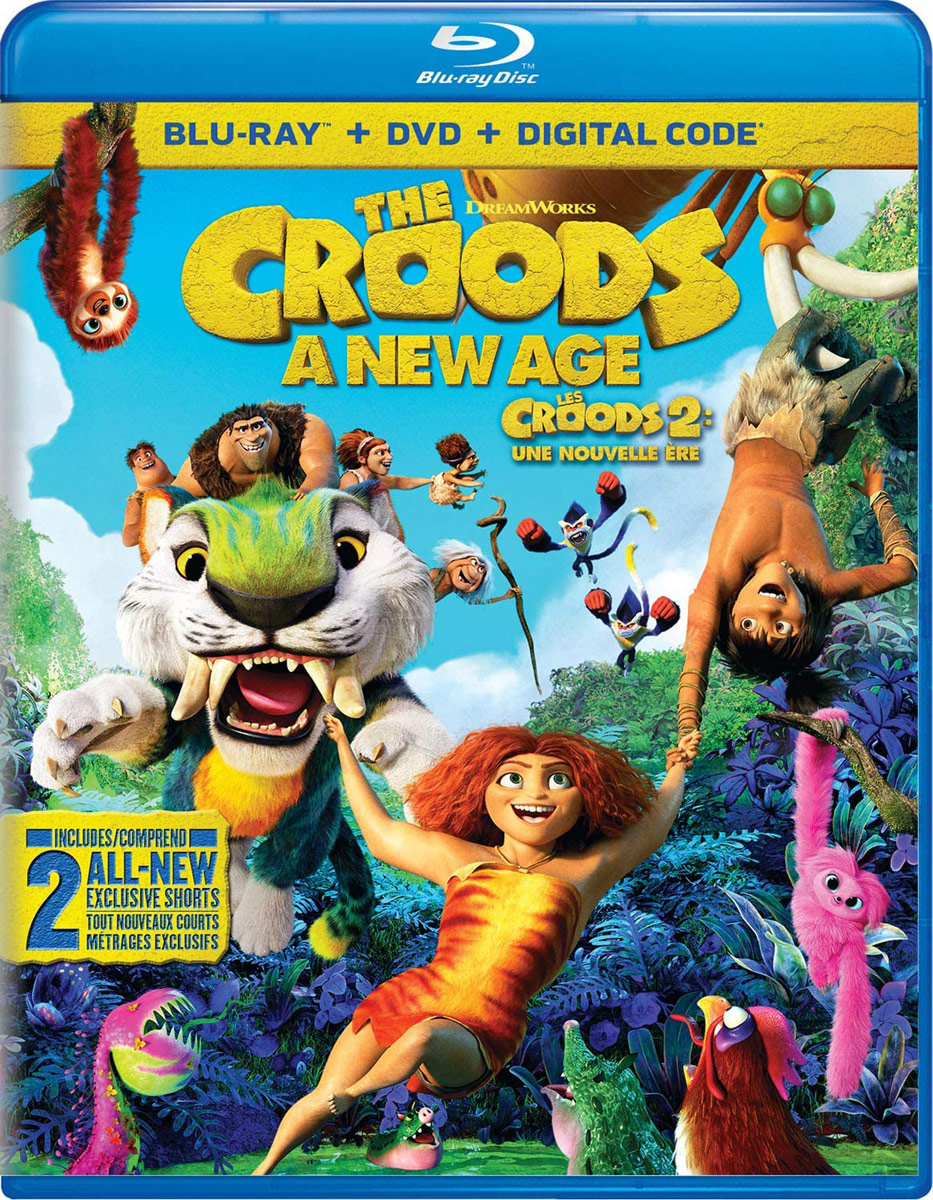 February 23, 2021 | Leave a Comment
The Croods: A New Age is an entertaining and breezy ride for a little over an hour-and-a-half with zero lulls along the way. Check out the Blu-ray extras!
---
---