New on DVD – Vacation, Inside Out and more
By Alexandra Heilbron on November 3, 2015 | Leave a Comment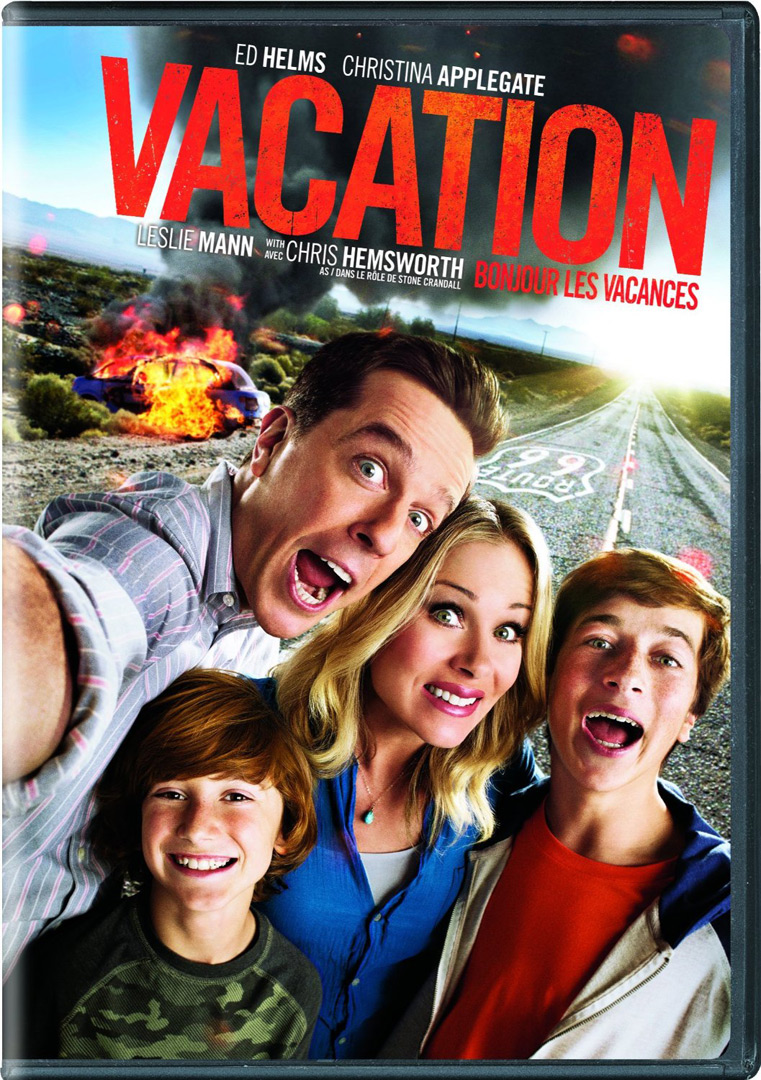 It's a good time for DVD releases this week, with Hollywood comedies such as Vacation and She's Funny That Way available starting today, as well as the small budget comedy/horror The Final Girls.
If you're looking to entertain the kids, the animated hit feature Inside Out from Disney Pixar and the animated short film Toy Story That Time Forgot – featuring all your favorite characters from the big screen Toy Story movies – are now available on DVD. Also for the younger set, the live action adventure The Young and Prodigious T.V. Spivet is being released.
If you prefer thrillers, check out Dark Places, starring Charlize Theron, Nicholas Hoult and Chloë Grace Moretz.
Vacation is a sequel to the original National Lampoon's Vacation, but this time it's Rusty Griswold (Ed Helms) who's taking his family on an outing. All grown-up with a wife (Christina Applegate) and two sons, Rusty surprises them with a cross-country trip to Walley World, just like his dad (Chevy Chase) did years earlier. Unfortunately, Stone Crandall (Chris Hemsworth), Rusty's ridiculously handsome but irritating brother-in-law, is along for the ride.
Trailer: Vacation
Inside Out revolves around the mind of Riley, a young girl who experiences emotional turmoil as her life in the Midwest is uprooted when her father moves them to San Francisco. Her emotions – Joy (Amy Poehler), Anger (Lewis Black), Fear (Bill Hader), Disgust (Mindy Kaling) and Sadness (Phyllis Smith) – are locked in conflict in the Headquarters, the control center of Riley's brain, over how to deal with it.
Trailer: Inside Out
The 45-minute short film Toy Story That Time Forgot features the beloved Toy Story gang, who find themselves in uncharted territory when the coolest set of action figures ever turn out to be dangerously delusional. It's all up to Trixie the triceratops if the gang hopes to ever return to Bonnie's room.
Trailer: Toy Story That Time Forgot
In She's Funny That Way, a married Broadway director (Owen Wilson) solicits a young prostitute (Imogen Poots) who dreams of becoming an actress. After he pays her off to keep his secret from his wife (Kathryn Hahn), she lands a part in his latest play the very next day. The playwright (Will Forte) quickly falls in love with her, even though he's actually dating her therapist (Jennifer Aniston).
Trailer: She's Funny That Way
The Young and Prodigious T.S. Spivet is about a gifted boy who lives on a remote ranch in Montana with his parents and siblings. T.S. has has been awarded the prestigious Baird Prize by the Smithsonian Institution in Washington for inventing a perpetual motion machine. Without telling his family, he decides to make the trip alone. He leaves a note and hops a freight train to make his way across the United States and receive his prize. But no one there knows T.S. is a kid, let alone one with a dark secret…
Trailer: The Young and Prodigious T.S. Spivet
In the thriller Dark Places, when she was a child, Libby Day (Charlize Theron) survived the brutal killing of her mother and two sisters. Years later, she's forced to confront the events of that day by a secret society of true-crime aficionados.
Trailer: Dark Places
And finally, the comedy/horror The Final Girls features a cast that includes Malin Akerman, Alia Shawkat, Alexander Ludwig and Nina Dobrev. It's about a group of young friends who are sucked into the onscreen world of a cult 1980s slasher flick.
Trailer: The Final Girls
For a full list of new DVD releases, click here.
---
---
---
Similar Articles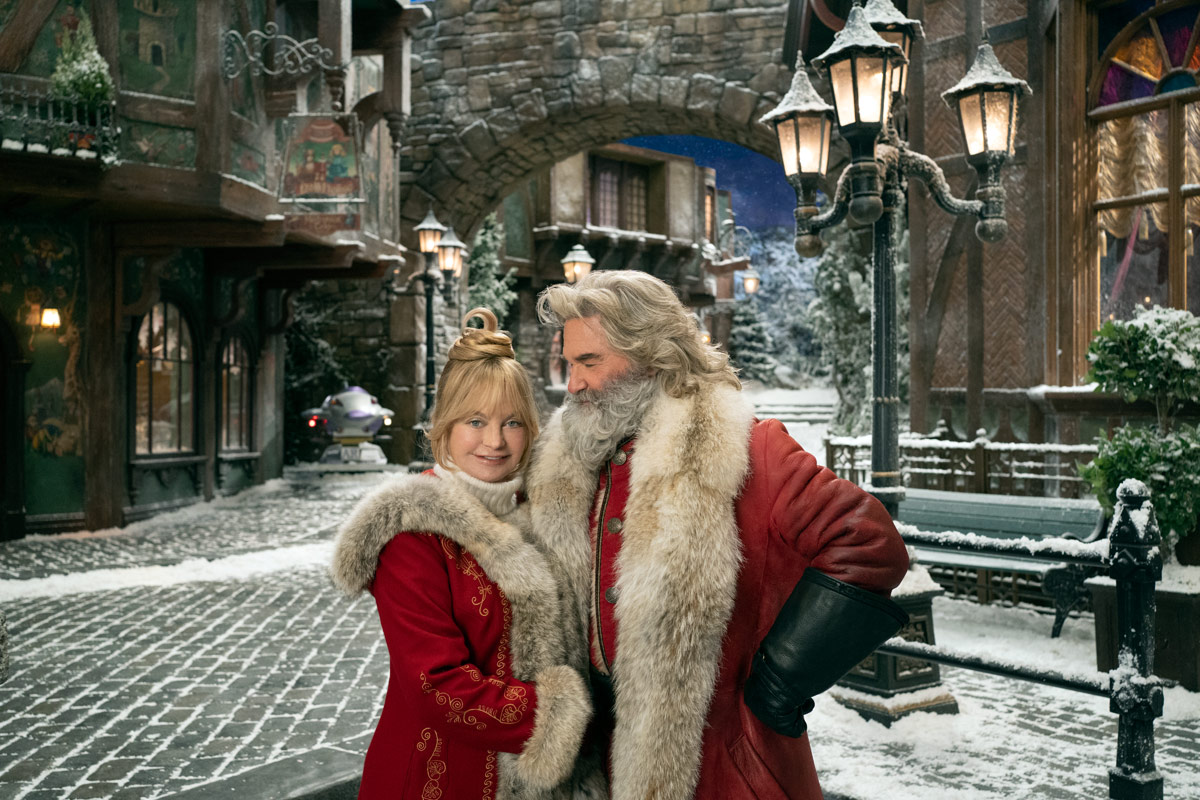 November 24, 2020 | 1 Comment
Check out the new DVDs, Blu-rays and streaming shows (Netflix, Amazon Prime Video, BritBox, Acorn TV, Sundance Now, Apple TV and Disney+) coming out this week.
---
---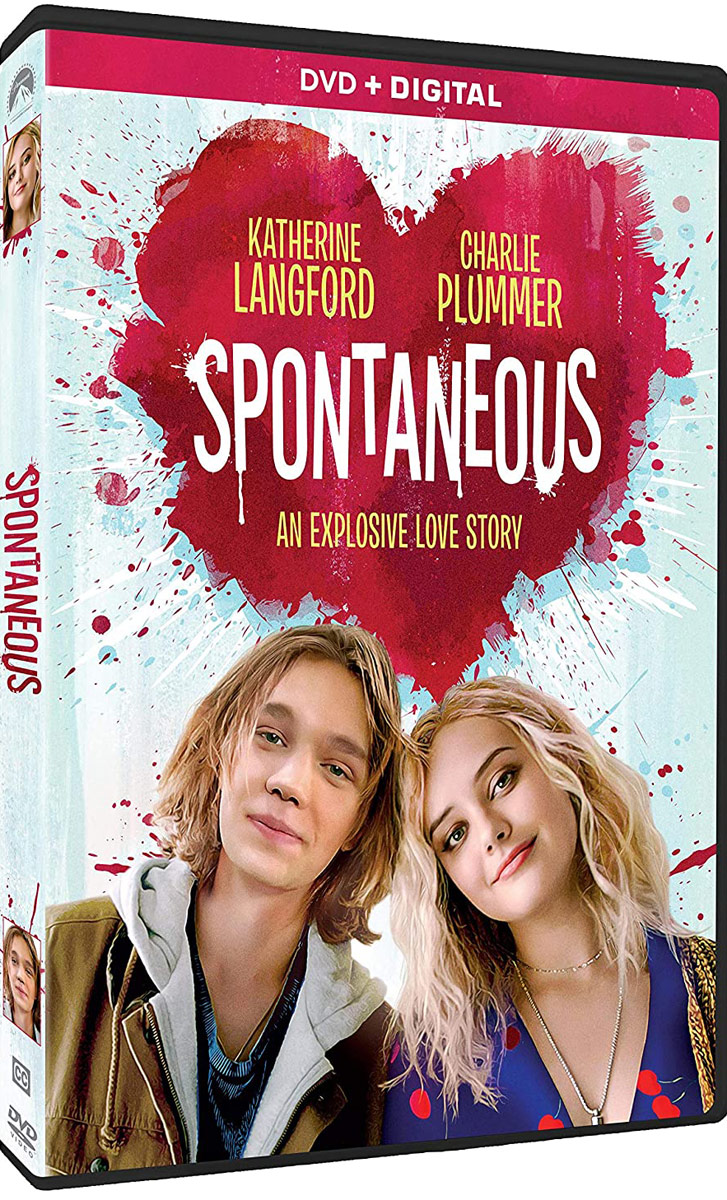 November 10, 2020 | Leave a Comment
Spontaneous, a seriocomedic film about high school students who begin exploding during senior year, releases on DVD today and is also available on Digital.
---