New on Streaming, DVD, Blu-ray and more week ending Nov 8
By Alexandra Heilbron on November 3, 2020 | 1 Comment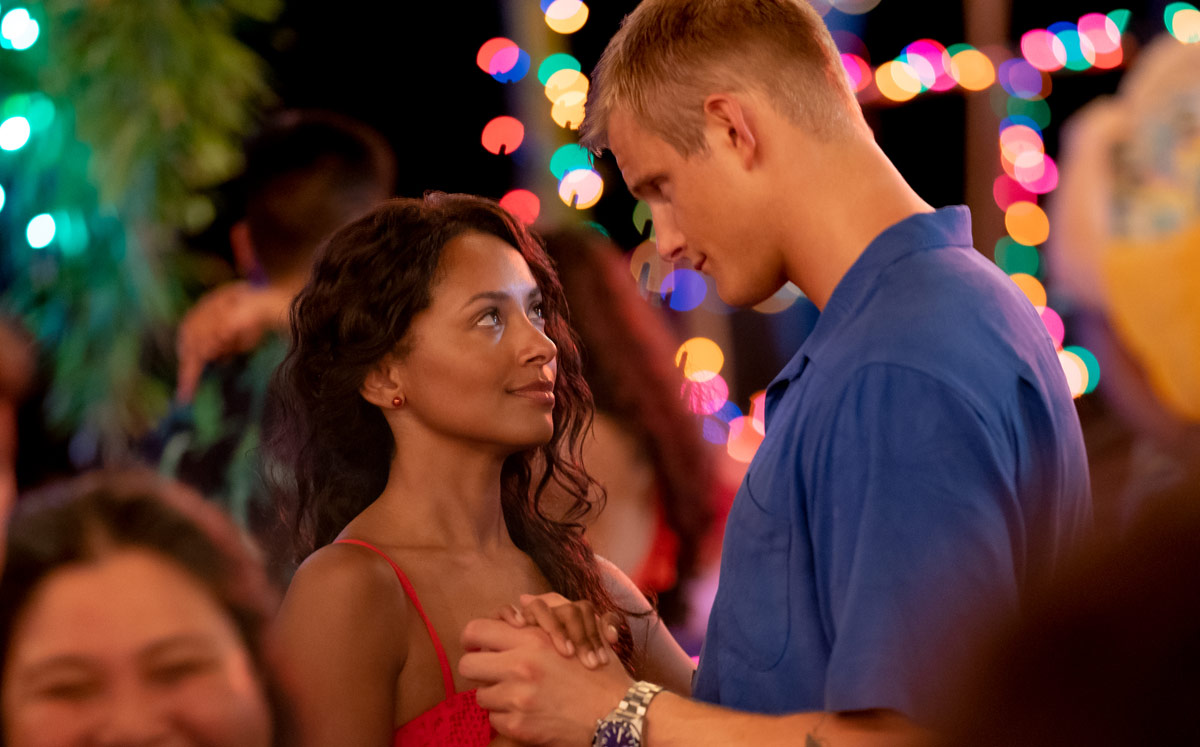 Check out the new DVDs, Blu-rays and streaming shows (Disney+, Netflix, Amazon Prime Video, BritBox, Acorn TV and Sundance Now) coming out this week. ~Alexandra Heilbron
Operation Christmas Drop – Congressional aide Erica Miller (Kat Graham) is asked to investigate the Air Force's humanitarian aid work in which they use cargo planes to drop off gifts and supplies to remote islands at Christmas. She is met on the island by Captain Andrew Jantz (Alexander Ludwig), who shows her around. Although her first impression of Andrew leaves her cold, she slowly discovers there's more to him than meets the eye. Debuts Nov. 5 on Netflix.
The SpongeBob Musical: Live on Stage! – This multi Tony-award nominated musical ran to great success on Broadway. When a violent tremor caused by volcano Mount Humongous means the volcano is about to explode and wipe out the town of Bikini Bottom, the townsfolk panic, believing it's end of the world. SpongeBob (Ethan Slater) convinces his friend Patrick to come with him and Sandy Cheeks to climb the volcano to stop it from erupting and wiping out their town. Available Nov. 3 on DVD. Check out our interview below with star Ethan Slater and Tom Kenny, voice of SpongeBob in the animated movies, who makes an appearance as a Pirate in the stage musical.
Blackbird – Lily (Susan Sarandon) has a terminal illness and wants to bring her family together for one last weekend at their country home before she commits suicide. However, her two daughters, Jennifer (Kate Winslet) and Anna (Mia Wasikowska), make things unbearably tense because they're not ready to lose her just yet. Available Nov. 3 on DVD/Blu-ray/Digital and VOD.
Antebellum – Successful author Veronica Henley (Janelle Monáe) is enjoying a beautiful life with her husband and daughter when she's transported back to the terrifying Antebellum era, where a cruel Confederate soldier is in charge of the slaves. Veronica works together with the other slaves to try and find her way back to her old life. Available Nov. 3 on DVD/Blu-ray/VOD and Digital.
November 1
Death in Paradise: Season 9 (BritBox)
Nasha: Season 1 (Amazon Prime Video)
12 Gifts of Christmas (Netflix)
A Belle for Christmas (Netflix)
A Perfect Christmas List (Netflix)
About Last Night (Netflix)
Accidental Anarchist (Sundance Now)
Angels & Demons (Netflix)
Argo (Netflix)
Austin Powers in Goldmember (Netflix)
Bad Santa (Netflix)
Broadcasting Christmas (Netflix)
Catch and Release (Netflix)
Christmas Break-In (Netflix)
Christmas Survival (Netflix)
Clueless (Netflix)
Dawson's Creek: Seasons 1-6 (Netflix)
Due Date (Netflix)
Elf Pets: A Fox Cub's Christmas Tale (Netflix)
Elf Pets: Santa's Reindeer Rescue (Netflix)
Gangs of New York (Netflix)
James White (Sundance Now)
Little Monsters (Netflix)
Mr. Deeds (Netflix)
My Friend Dahmer (Sundance Now)
The Painted Veil (Sundance Now)
Papillon (Netflix)
Penelope (Netflix)
Peppermint (Netflix)
Rocky (Netflix)
Ronin (Netflix)
The Da Vinci Code (Netflix)
The Juror (Netflix)
The Notebook (Netflix)
Widows (Netflix)
November 2
Prince Charles: Inside the Duchy of Cornwall (Acorn TV)
It Takes a Worried Man: Season 1 (Acorn TV)
Mystery Road: Season 2 (Acorn TV)
November 3
Antebellum (DVD/Blu-ray/VOD/Digital)
Blackbird (DVD/Blu-ray/VOD/Digital)
Craig Ross, Jr.'s Monogamy (DVD)
The Crown: The Complete Third Season (DVD/Blu-ray)
Felix Lobrecht: Hype (Netflix Comedy Special)
Misbehaviour (DVD/Blu-ray)
Mother (Netflix Film)
The SpongeBob Musical: Live on Stage! (DVD)
November 4
Blackhat (Netflix)
Dracula Untold (Netflix)
Fifty Shades of Grey (Netflix)
Get Him to the Greek (Netflix)
The Good Shepherd (Netflix)
I was Not Ready Da By Aravind SA: Season 1 (Amazon Prime Video)
Identity Thief (Netflix)
In the Lake of the Woods (Netflix)
King Kong (2005) (Netflix)
Love and Anarchy (Netflix Original)
Mallrats (Netflix)
Unbroken (Netflix)
November 5
A New York Christmas Wedding (Netflix)
Aquaman (Netflix)
Carmel: Who Killed Maria Marta? (Netflix Documentary)
Ferro: Season 1 (Amazon Prime Video)
JathriRatnalu (Amazon Prime Video)
Operation Christmas Drop (Netflix Film)
Paranormal (Netflix Original)
Riviera: Season 3, Episode 1 (Sundance Now)
The Secret Dare To Dream (Amazon Prime Video)
The Split: Season 2, Episode 6 (Sundance Now)
Wayne: Season 1 (Amazon Prime Video)
November 6
Citation (Netflix Film)
Country Ever After (Netflix Original)
Dad's Army (BritBox)
Disney Junior Fancy Nancy: Fancy it Yourself: Season 1 (Disney+)
El Presidente (Amazon Prime Video)
The Late Bloomer (Netflix)
Magic of Disney's Animal Kingdom: Episode 107 (Disney+)
Major Arcana (VOD/Digital)
The Mandalorian: Episode 202 (Disney+)
Marvel's Agents of S.H.I.E.L.D.: Seasons 1-6 (Disney+)
One Day At Disney: Episode 149 (Disney+)
Prep & Landing (Disney+)
Prep & Landing: Naughty Vs. Nice (Disney+)
The Right Stuff: Episode 106 (Disney+)
Romans (Amazon Prime Video)
Step (Disney+)
Weird But True: Season Finale (Disney+)
November 7
'Allo 'Allo! (BritBox)
November 8
Autumnwatch 2020 (BritBox)
---
---
---
---
Similar Articles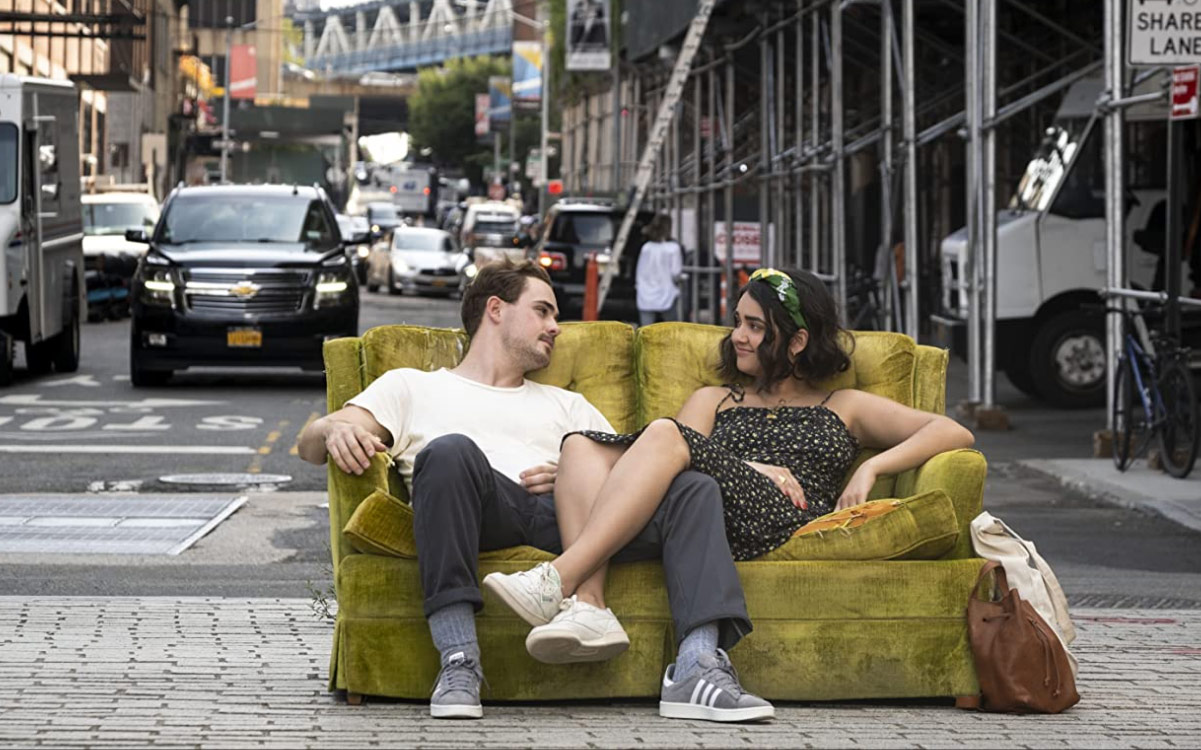 December 1, 2020 | 10 Comments
The theatrical release The Broken Hearts Gallery is now available for home viewing, plus this week's offerings on Streaming, DVD, Blu-ray, VOD and Digital!
---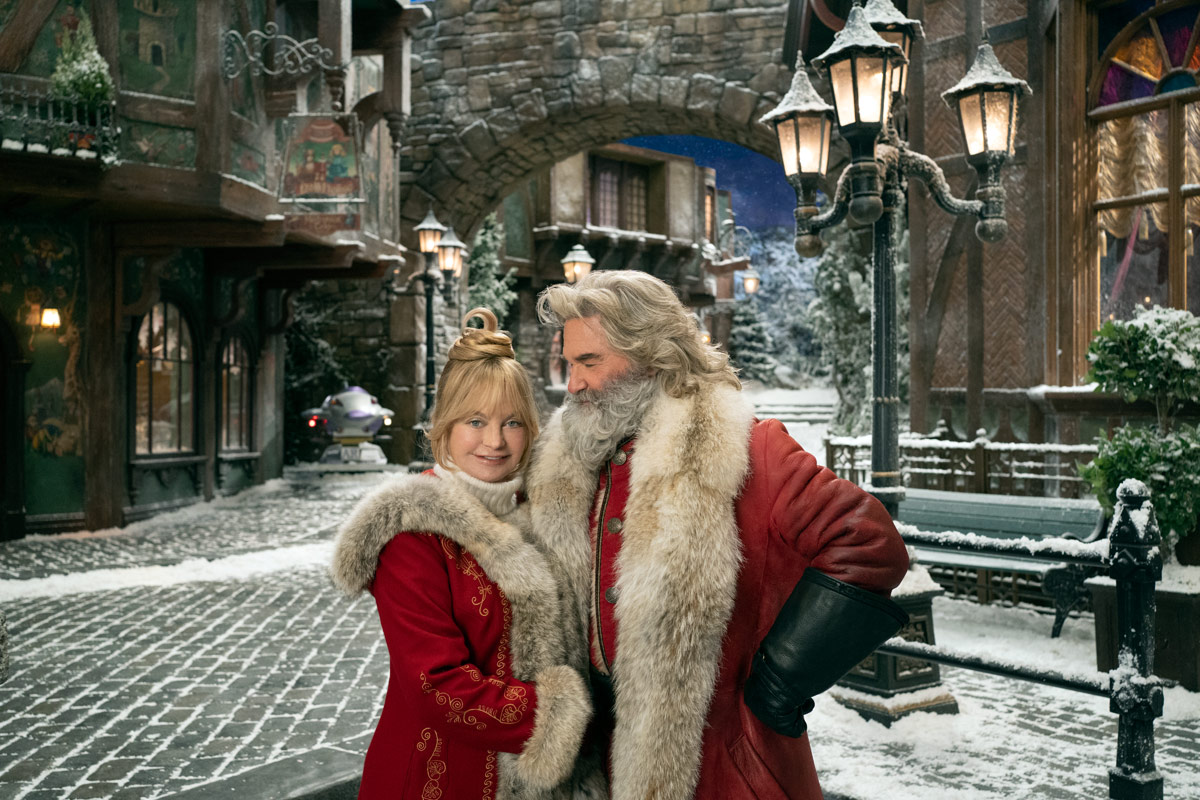 November 24, 2020 | 1 Comment
Check out the new DVDs, Blu-rays and streaming shows (Netflix, Amazon Prime Video, BritBox, Acorn TV, Sundance Now, Apple TV and Disney+) coming out this week.
---
---