New on Streaming, DVD, Blu-ray and more week ending Oct 4
By Alexandra Heilbron on September 29, 2020 | Leave a Comment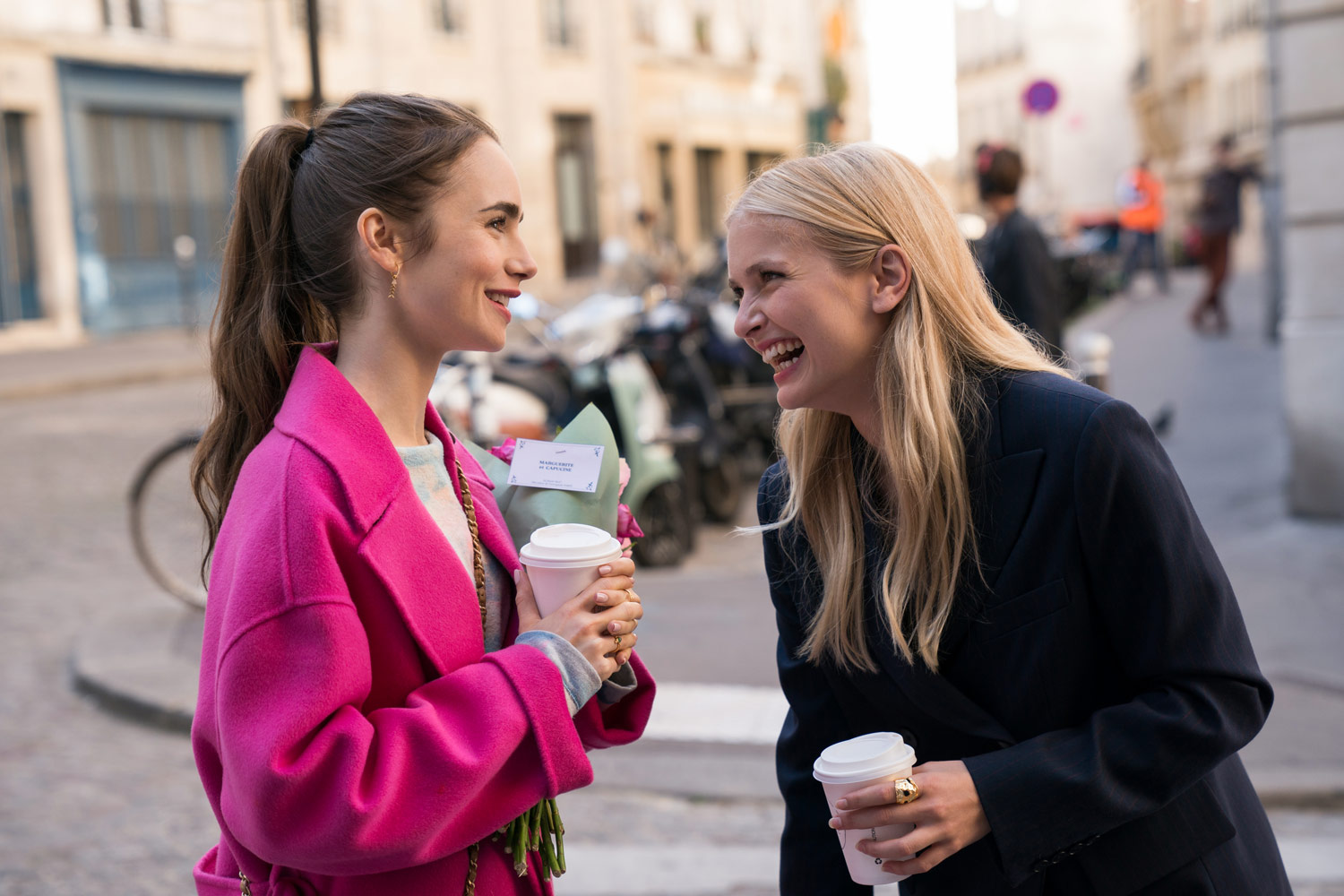 Check out the new DVDs, Blu-rays and streaming shows (Netflix, Amazon Prime Video, BritBox, Acorn and Disney+) coming out this week. ~Alexandra Heilbron
The Silencing – Rayburn (Nikolaj Coster-Waldau), a reformed hunter living in isolation on a wildlife sanctuary, hears on the news that a girl's body has been found in the forest. Police believe she was hunted and murdered. Rayburn contacts the local Sheriff, believing the girl may be his teenage daughter who went missing years earlier. Available Sept. 29 on DVD/VOD/Digital.
Rogue – Mercenary Samantha O'Hara (Megan Fox) must lead her team on a mission to save a group of hostages from a remote area in Africa. During the extraction something goes wrong and team loses most of the hostages, with the exception of the governor's daughter. The team must now try to escape a militia group out for revenge, as well as a pride of hungry lions. Available Sept. 29 on DVD/Blu-ray/VOD and Digital.
Emily in Paris – Emily Cooper (Lily Collins), an ambitious 20-something marketing executive from Chicago, unexpectedly lands her dream job in Paris. She quickly discovers that her French co-workers and her workplace are very different from anything she experienced in the States. Although the men she meets are handsome, they seem to only be looking for flings. Her new life is filled with intoxicating adventures and surprising challenges in the most exciting city in the world. Debuts October 2 on Netflix.
Roger Waters – Us + Them – Roger Waters, co-founder, creative force and songwriter behind Pink Floyd, presents his highly anticipated film featuring state-of- the-art visual production and breath-taking sound in this unmissable cinema event. Filmed in Amsterdam on the European leg of his 2017 – 2018 Us + Them tour, which saw Waters perform to over two million people worldwide. Available Oct. 2 on DVD/Blu-ray/VOD and Digital.
New for the week of September 28 to October 4:
September 28
The Advocates (Acorn TV)
The Black Velvet Gown (Acorn TV)
Force of Nature (Prime Video)
The Sounds: Episode 8 (Acorn TV)
September 29
The Legend of Tomiris (DVD/Blu-ray/VOD/Digital)
Ursula von Rydingsvard: Into Her Own (DVD/VOD)
September 30
American Murder: The Family Next Door (Netflix)
Sons of The Soil: Season 1 (Prime Video)
October 1
All Creatures Great and Small: S1-4 (BritBox)
A.M.I. (Netflix)
Beirut (Netflix)
BlacKkKlansman (Netflix)
Bom Dia, Verônica / Good Morning, Verônica (Netflix)
Boogie Nights (Netflix)
Carmen Sandiego: Season 3 (Netflix)
Christine (Netflix)
Code Lyoko: Seasons 1-4 (Netflix)
Creeped Out: Season 2 (Netflix)
Easy Rider (Netflix)
Footloose (2011) (Netflix)
Insidious (Netflix)
Oktoberfest: Beer & Blood (Netflix)
Pacific Rim (Netflix)
Pasal Kau / All Because of You (Netflix)
PAW Patrol: Season 7 (Netflix)
Riddick (Netflix)
Rudy (Netflix)
Scooby-Doo (Netflix)
Starship Troopers (Netflix)
Sword Art Online: Alicization (Netflix)
The 100: Season 7 (Netflix)
The Silence of the Lambs (Netflix)
The Switch (Netflix)
Inglourious Basterds (Prime Video)
Insidious: Chapter 2 (Netflix)
Insidious: Chapter 3 (Netflix)
Kick-Ass (Netflix)
Kim's Convenience: Season 4 (Netflix)
Mad Men: Seasons 1 -7  (Prime Video)
Never Back Down (Netflix)
Pulp Fiction (Prime Video)
Solto Em Floripa: Season 1 (Prime Video)
The To Do List (Netflix)
The Wizard of Oz (Netflix)
The Worst Witch: Season 4 (Netflix)
Unfriended: Dark Web (Netflix)
V for Vendetta (Netflix)
Valkyrie (Netflix)
October 2
2067 (VOD/Digital)
A Go! Go! Cory Carson Halloween (Netflix)
Ahí te encargo / You've Got This (Netflix)
Animal ER: Season 2 (Disney+)
The Binding (Netflix)
Bug Diaries Halloween Special: Season 1  (Prime Video)
Dick Johnson is Dead (Netflix)
Emily in Paris (Netflix)
Eternal Beauty (VOD/Digital)
The Glorias (VOD/Digital)
Magic of Disney's Animal Kingdom: Episode 102 (Disney+)
Òlòtūré (Netflix)
One Day at Disney: Episode 144 (Disney+)
The Rising Hawk (Digital/VOD)
Savage x Fenty Show: Volume 2 (Prime Video)
Save Yourselves! (VOD/Digital)
Serious Men (Netflix)
Song Exploder (Netflix)
Vampires vs. the Bronx (Netflix)
Weird But True: Episode 308 (Disney+)
Zenimation Extended Edition (Disney+)
October 3
Truth or Dare (Netflix)
October 4
David Attenborough: A Life on Our Planet (Netflix)
---
---
---
Similar Articles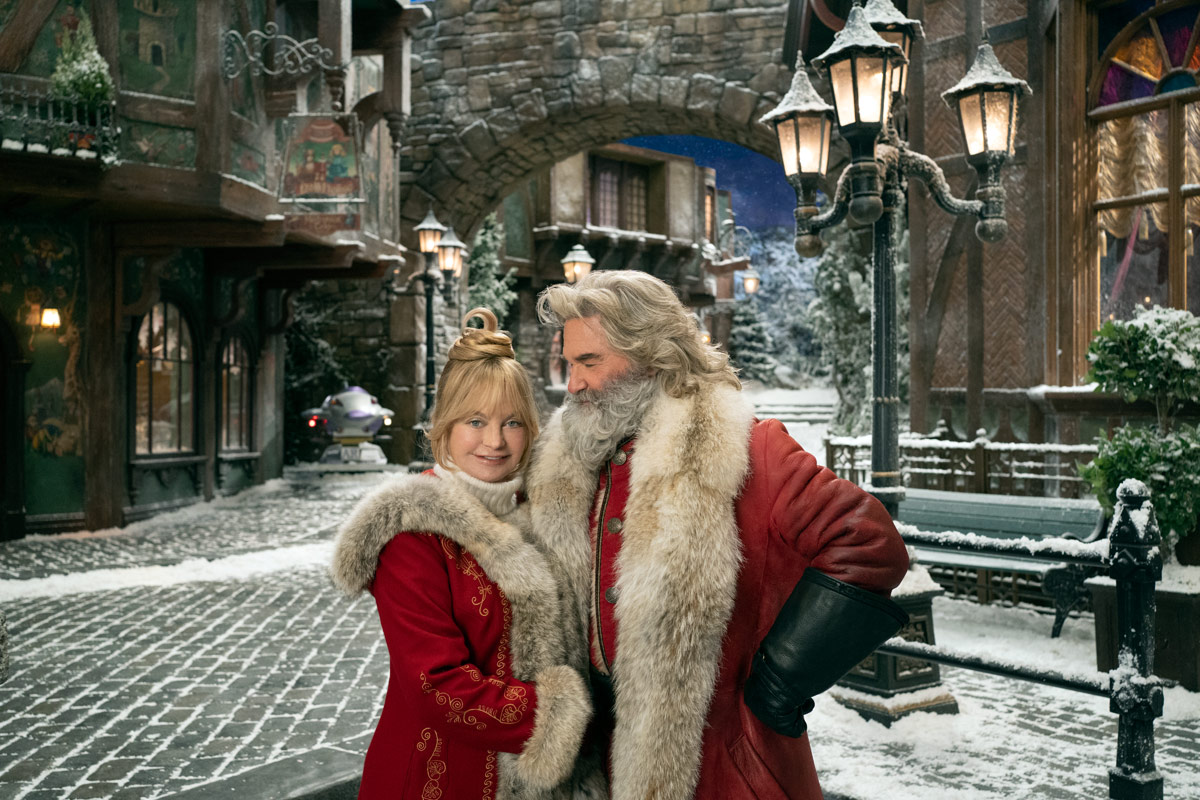 November 24, 2020 | 1 Comment
Check out the new DVDs, Blu-rays and streaming shows (Netflix, Amazon Prime Video, BritBox, Acorn TV, Sundance Now, Apple TV and Disney+) coming out this week.
---
---
---