New on Streaming, DVD, Blu-ray and more week ending Sept 6
By Tribute on September 1, 2020 | 1 Comment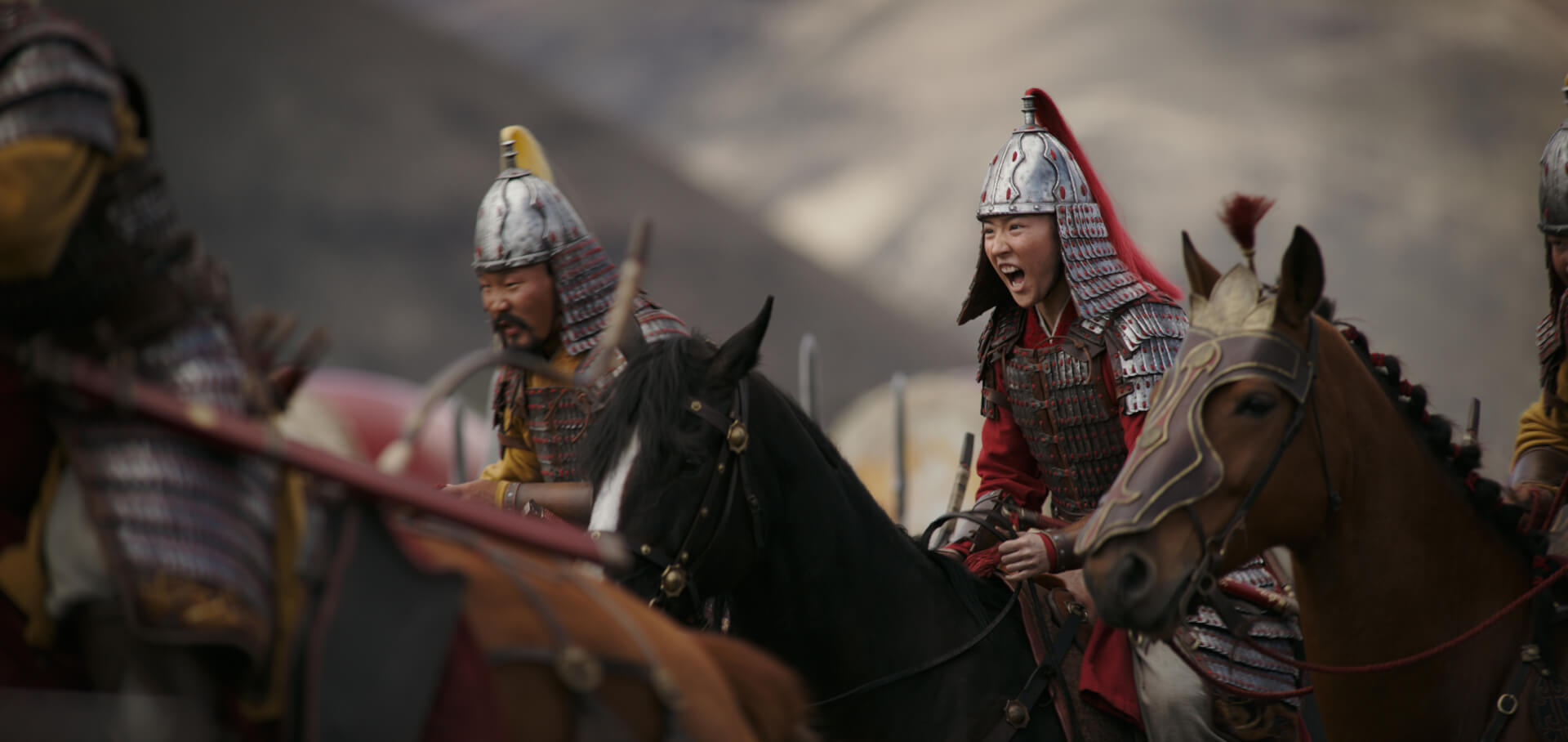 There's something for everyone in this week's mix of new releases. Discover a new planet in the HBO Max series Raised by Wolves, enjoy some laughs with Steve Carell in Irresistible, and finally after months of delays, you can watch Mulan on Disney+. Check out the full selection below. ~Brie Davis
Irresistible – After top Democratic strategist Gary Zimmer (Steve Carell) sees a video of retired Marine Colonel Jack Hastings (Chris Cooper) standing up for the rights of his town's undocumented workers, Gary believes he has found the key to winning back the Heartland and the state of Wisconsin. He immediately departs to Hastings' town of Deerlaken, Wisconsin to get him to run for them. However, the Republicans counter by sending in his brilliant nemesis, Faith Brewster (Rose Byrne). What started out as a local race quickly becomes an out-of-control and hilarious fight for the soul of America. Available September 1 on DVD, Blu-ray, VOD and Digital. Click here to read our review.
Z – When Beth's (Keegan Connor Tracy) son Josh brings home an imaginary friend named "Z," she becomes concerned, especially when he starts to display extremely destructive behavior. She asks Dr. Seager (Stephen McHattie) for advice, but when Josh is kicked out of school, Beth is forced to medicate her son, making him unable to see his imaginary companion. But now Beth sees glimpses of Z. Dr. Seager suggests Z has been using Josh to try to reconnect with Beth. Available September 1 on DVD, Blu-ray, Digital and VOD.
Raised by Wolves – A pair of androids are tasked with raising human children on a mysterious new planet after the Earth is destroyed by a great war. As the burgeoning colony of humans threatens to be torn apart by religious differences, the androids learn that controlling the beliefs of humans is a treacherous and difficult task. Available September 3 on Crave.
Away – Emma Green (Hilary Swank) has always dreamed of being on the first mission to Mars and she finally has her chance — although it means leaving her husband (Josh Charles) and teenage daughter (Talitha Bateman) for three years. They all think they can handle the distance, but when her husband has a medical emergency, Emma struggles with being so far away from home. Available September 4 on Netflix.
Mulan – The live-action adaptation of Disney's 1998 animated feature Mulan follows the eldest daughter, Hua Mulan (Yifei Liu), of an ailing warrior, Hua Zhou (Tzi Ma). When northern invaders led by Bori Khan (Jason Scott Lee) leads to an imperial edict to draft one man from each family, her father is the only one viable in spite of his injuries. Mulan secretly goes in his place as his "son," Hua Jin. Available September 4 on Disney+ Premium.
Click here for more of what's available on streaming services and click here for what's coming soon on DVD.
Here's a complete list of all the new releases this week:
August 31
Ballroom Boys (Acorn TV)
The Grudge (2020) (Amazon Prime Video)
This Joka with Will Smith (Quibi)
Wireless (Quibi)
The Yorkshire Vet: Series 8 & Countryside Specials (Acorn TV)
September 1
Big Bang Theory: Season 9 (Crave)
Bookmarks: Celebrating Black Voices (Netflix)
The Boss Baby: Get That Baby! (Netflix)
Brian Banks (Amazon Prime Video)
Buffy the Vampire Slayer: Season 1-7 (Amazon Prime Video)
Felipe Esparza: Bad Decisions (Netflix)
La Partita / The Match (Netflix)
3:10 to Yuma (Netflix)
American Psycho (Netflix)
Bewitched (Netflix)
Blade Runner: The Final Cut (Netflix)
Blades of Glory (Netflix)
Captain Phillips (Netflix)
Daddy's Home (Netflix)
Dinner for Schmucks (Netflix)
Family Guy: Season 18 (Netflix)
Fences (Netflix)
The First Purge (Netflix)
Four Brothers (Netflix)
The Godfather (Netflix)
The Godfather: Part II (Netflix)
Ghost in the Shell (Netflix)
Hairspray (Netflix)
How to Lose a Guy in 10 Days (Netflix)
I Am Legend (Netflix)
Irresistible (DVD)
Jurassic World: Fallen Kingdom (Netflix)
Lemony Snicket's A Series of Unfortunate Events (Netflix)
McDonald & Donna: Season 1 (BritBox)
The Next Karate Kid (Netflix)
Odd Man Rush (Digital/VOD)
Old School (Netflix)
Saturday Night Fever (Netflix)
Saving Private Ryan (Netflix)
School of Rock (Netflix)
Selma (Netflix)
Skyscraper (Netflix)
Top Gear: Season 1-13 (Amazon Prime Video)
Z (DVD)
September 2
Bad Boy Billionaires: India (Netflix)
The Bourne Identity (Netflix)
The Bourne Legacy (Netflix)
The Bourne Supremacy (Netflix)
The Bourne Ultimatum (Netflix)
Chef's Table: BBQ (Netflix)
Freaks – You're One of Us (Netflix)
Captain Fantastic (Netflix)
Dumb and Dumber To (Netflix)
Fear and Loathing in Las Vegas (Netflix)
Jaws 1, 2 and 3 (Netflix)
Jaws: The Revenge (Netflix)
Lucy (Netflix)
Murdoch Mysteries: Season 13 (Netflix)
Venom (Netflix)
September 3
Afonso Padilha: Alma de Pobre (Netflix)
Love, Guaranteed (Netflix)
Raised by Wolves: Season 1, Episodes 1-3 (Crave)
The Sounds: Episodes 1 & 2 (Acorn TV)
Young Wallander (Netflix)
September 4
Away (Netflix)
Bend It Like Beckham (Disney+)
Bloodshot (Amazon Prime Video)
The Boys: Season 2(Amazon Prime Video)
Bridget Jones Diary (Crave)
The Blacklist: Season 7 (Netflix)
Dawn of the Planet of the Apes (Crave)
Earth to Need: Series Premiere (Disney+)
F*ck, That's Delicious: Season 4 (Crave)
George and A.J. (Disney+)
The Heat (Crave)
I'm Thinking of Ending Things (Netflix)
The Incredible Dr. Pol: Season 15 (Disney+)
Kingdom of the White Wolf: Season 1 (Disney+)
Mickey, Donald, Goofy: The Three Musketeers (Disney+)
Mulan (2020) (Disney+)
Mulan II (2005) (Disney+)
Muppets Now: Season Finale (Disney+)
One Day at Disney: Episode 140 (Disney+)
Party Central (Disney+)
Paw Patrol: Pup Tales: Season 2 (Crave)
Pixar in Real Life: Season Finale (Disney+)
Pocahontas II: Journey To A New World (Disney+)
Rapunzel's Tangled Adventure: Season 3 (Disney+)
Riley's First Date (Disney+)
Rise of the Planet of the Apes (Crave)
Standing Up, Falling Down (Crave)
Spirit Riding Free: Riding Academy: Part 2 (Netflix)
Tinker Bell (Disney+)
Tinker Bell and the Great Fairy Rescue (Disney+)
Tinker Bell and the Lost Treasure (Disney+)
Tinker Bell and the Pirate Fairy (Disney+)
Trick or Treat (Disney+)
The Watchman (Crave)
The Way Back (Crave)
Weird But True: Episode 304 (Disney+)
Wynonna Earp: Season 4 (Crave)
September 5
Step Up: All In (Netflix)
September 6
Power Book: II Ghost: Season 1, Episode 1 (Crave)
---
---
---
---
Similar Articles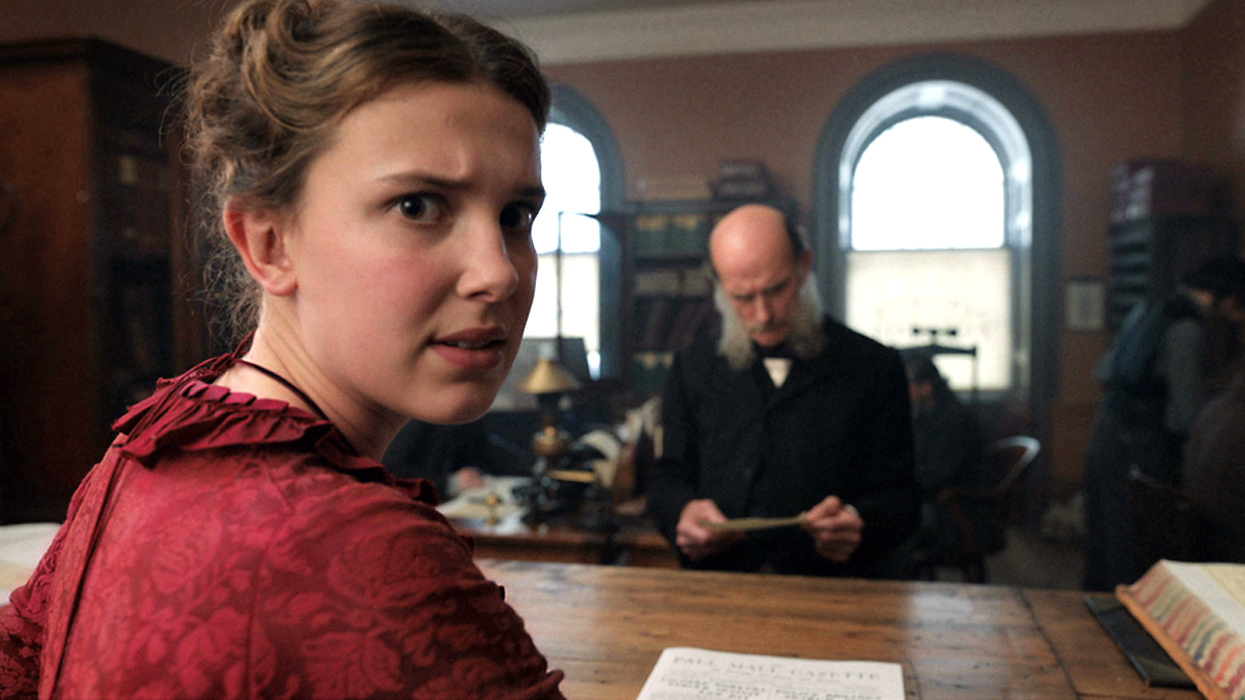 September 22, 2020 | 1 Comment
Check out what's new this week on Blu-ray, DVD, Digital, VOD and on streaming services such as Netflix, Amazon Prime Video, Disney+, Acorn TV and BritBox!
---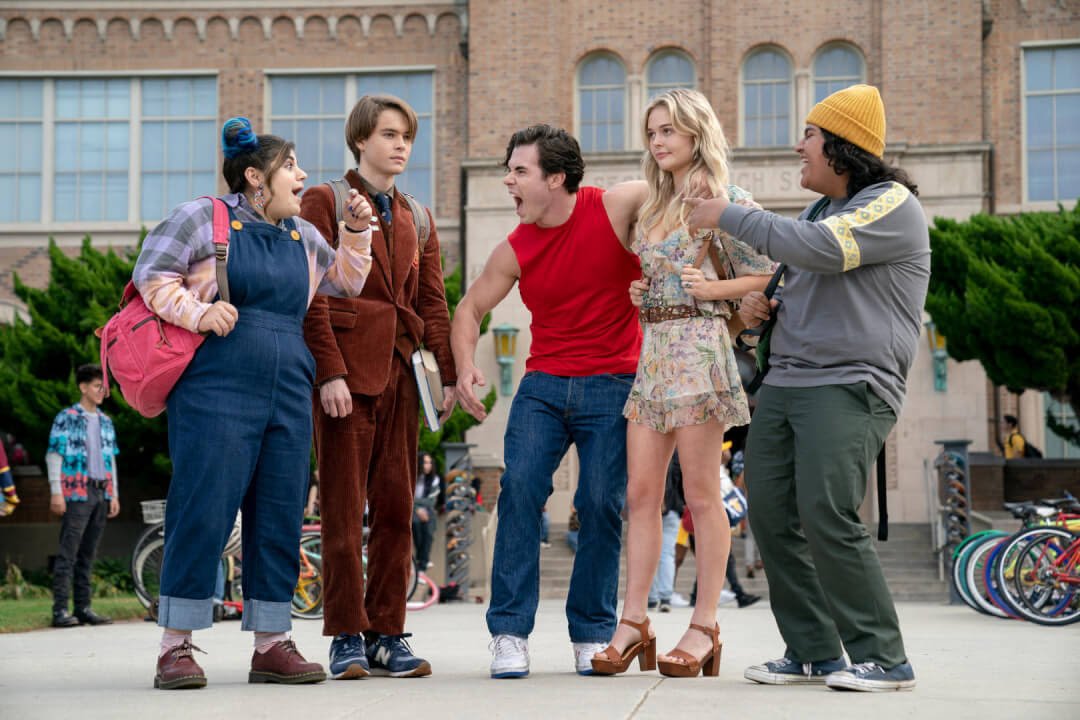 September 8, 2020 | Leave a Comment
Check out this week's assortment of new releases for your home entertainment enjoyment, including the sequel to the Netflix horror/comedy The Babysitter.
---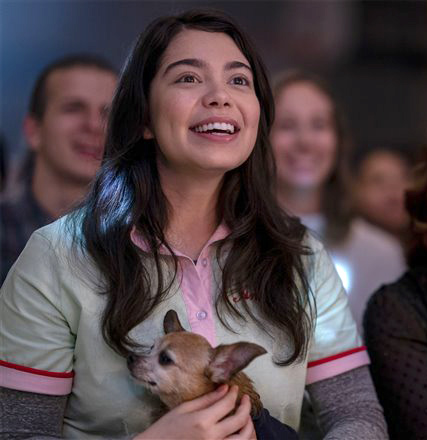 August 27, 2020 | Leave a Comment
It's an excellent week for new releases on streaming services and VOD. After 29 years, Bill & Ted are back with a new adventure. Click here for more highlights!
---