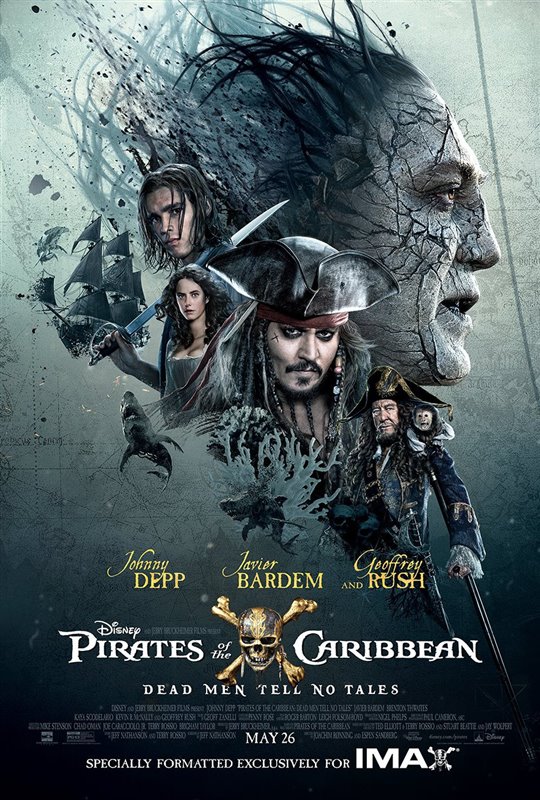 Disney is the latest victim in a series of global hacks. According to The Hollywood Reporter, Disney CEO Bob Iger told employees at a town hall that an unreleased film had been stolen and that hackers were demanding a ransom to have it returned.
Iger explained that the hackers are demanding the studio pay in bitcoin (a form of online currency), or risk the online leak of the film in 20-minute pieces until the full amount is paid. The studio's CEO further confirmed that Disney will not be paying the ransom, and instead, is working closely with federal investigators.
While Iger didn't confirm the film in question, rumors are that it's the highly-anticipated sequel in the Pirates of the Caribbean franchise, Pirates of the Caribbean: Dead Men Tell No Tales. The film is due for release on May 26th, and stars Johnny Depp as everyone's favorite swashbuckling seaman, Captain Jack Sparrow.
Disney, which also owns creative property with Marvel studios and Lucasfilm, is not the first studio to be hacked and threatened with an online leak. Netflix was hacked last month and saw the leak of episodes from the fifth season of its hit series Orange is the New Black after the streaming giant refused to pay the hacker's ransom demands.
The Disney hack also comes shortly after the global ransomware cyber-attack, which debilitated hospitals in the U.K. as well as compromised the security of organizations in at least 99 other countries.
It's becoming apparent that nothing is safe in the online world. ~Alexa Caruso