New releases on DVD – Room, Creed and more
By Tribute on March 1, 2016 | Leave a Comment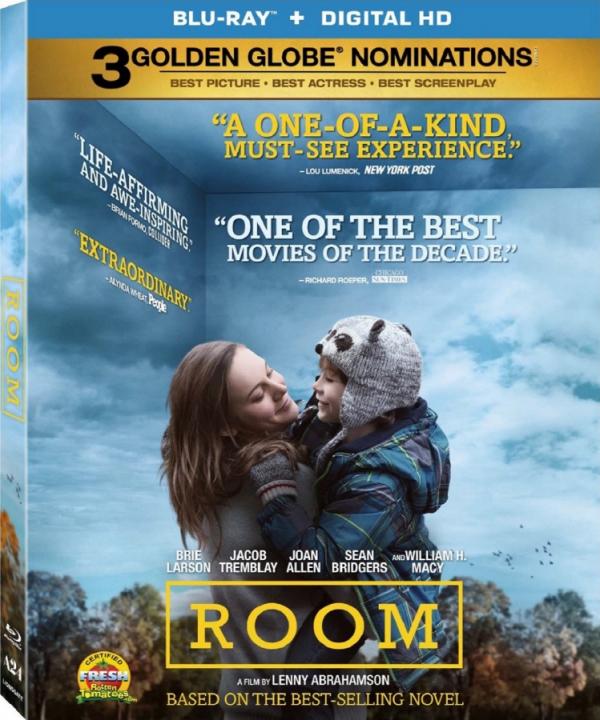 The Oscars may have been handed out Sunday night, but that doesn't mean the buzz surrounding the nominated and winning films has died. This week's DVD releases prove that point, as Brie Larson's Academy Award-winning performance in Room takes center stage. After being confined to a tiny shed for years, a woman (Larson) and her child (Jacob Tremblay) plan their escape and struggle to adjust to life outside "Room" once they successfully break free. Other actors familiar with Academy Awards attention also headline films this week on DVD, including Eddie Redmayne and Alicia Vikander in the emotional The Danish Girl and Sylvester Stallone's punch-packing Creed. ~Matthew Pariselli
Based on the novel by Emma Donoghue, who also wrote the screenplay, Room follows Jack (Jacob Tremblay), five, who was born in captivity. The shed in which he and his Ma (Brie Larson) are confined is all he knows. His Ma was abducted when she was 17 and their only visitor is his father and her kidnapper, Old Nick (Sean Bridgers). When Jack and his Ma finally escape, he is both awestruck and terrified by the outside world. His Ma, on the other hand, must face the long and difficult process of recovery after being imprisoned for so long.
Trailer: Room
In this sequel to the Rocky franchise, Creed, Adonis Creed (Michael B. Jordan) didn't get a chance to know his father, famous boxing champ Apollo Creed, who died before he was born. With boxing in his blood, Adonis quits his day job and goes to Philadelphia to find his father's friend and boxing opponent Rocky Balboa (Sylvester Stallone), now retired, to ask him to train him. Once Rocky sees the potential in the persistent and hardworking Adonis, he agrees and Adonis soon gets a shot at a match with a deadly opponent.
Trailer: Creed
In Copenhagen in the early 1920s, Gerda Wegener (Alicia Vikander), a Danish artist, painted a portrait of her husband, Einar Wegener (Eddie Redmayne), as a woman. When the painting gained popularity, Einar started to slowly change his appearance to reflect a female appearance and renamed himself Lili Elbe. With Gerda's support, Einar underwent male to female sex reassignment surgery. Gerda slowly comes to the realization that her husband is not only no longer a man, but not the person she married. The Danish Girl is based on the novel by David Ebershoff, which is based on a true story.
Trailer: The Danish Girl
Also based on a true story is the movie Legend, about identical twin gangsters Ronald and Reginald Kray. It investigates their ascension among London's mobsters. Ronnie and Reggie (both played by Tom Hardy) ruled London during the 1960s with an iron fist. The film is their tale, but it also offers a glimpse into Reggie's love interest Frances Shea (Emily Browning). LA Confidential's Oscar-winning screenwriter Brian Helgeland wrote and directed Legend, which is adapted from John Pearson's book The Profession of Violence: The Rise and Fall of the Kray Twins.
Trailer: Legend
For the past decade, three childhood friends (Joseph Gordon-Levitt, Seth Rogen and Anthony Mackie) have been reuniting at Christmas Eve for a night of debauchery. But now that they're entering adulthood, the tradition is coming to an end. To make their last night as memorable as possible, they set out in the comedy The Night Before to find the Holy Grail of Christmas parties—the Nutcracka Ball.
Trailer: The Night Before
In the drama Miss You Already, best friends Milly (Toni Collette) and Jess (Drew Barrymore) navigate life's highs and lows together. Inseparable since childhood, they can't remember a time they didn't share everything—secrets, clothes, even boyfriends—but nothing can prepare them for the day Milly is hit with life-altering news.
Trailer: Miss You Already
Youth is the story of Fred (Michael Caine), an acclaimed composer and conductor and his best friend Mick (Harvey Keitel), a renowned filmmaker, who go on a vacation in the Swiss Alps with Fred's daughter (Rachel Weisz). While Mick scrambles to finish the screenplay for what he believes will be his last important film, Fred relaxes, with no intention of going back to his musical career. The two men reflect on their past, and together they realize that some of the most important experiences can come later in life.
Trailer: Youth
---
---
---
Similar Articles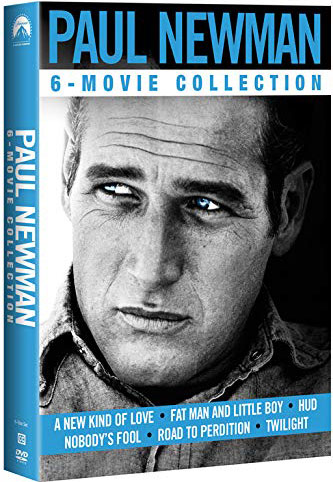 February 6, 2019 | 239 Comments
We have a copy of the newly released Paul Newman 6-Movie Collection on DVD to give away to one lucky winner. Tell us which of his movies is your favorite!
---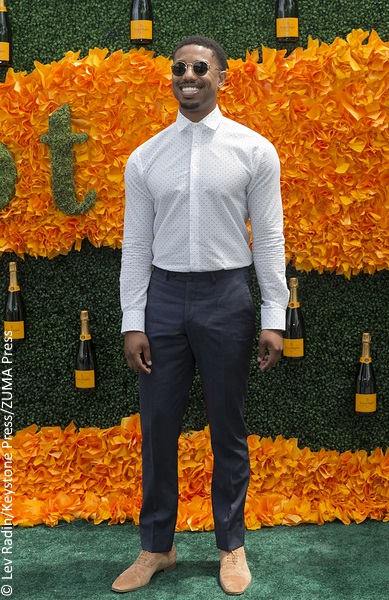 September 15, 2016 | 4 Comments
New Jersey-raised actor Michael B. Jordan left a generous tab on a bill after his beloved football team, the New York Giants, scored a win over the Dallas Cowboys.
---
---