New releases on DVD – Spotlight, Extraction and more!
By Tribute on February 23, 2016 | Leave a Comment
Oscar contender and festival favo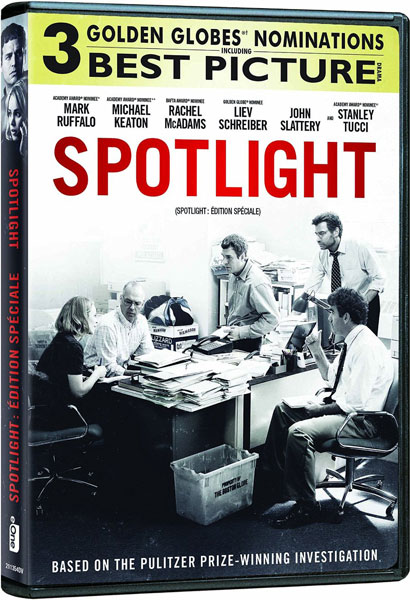 rite Spotlight highlights this week's DVD releases. The film, which was partially shot in Toronto and features Canadian Rachel McAdams in her first Academy Award-nominated performance, has been generating buzz since its premiere at TIFF. Other actors who have been receiving awards attention star in films released this week as well. Julia Roberts and Nicole Kidman shine in Secret in Their Eyes, Bruce Willis leads Extraction and Ron Perlman headlines Moonwalkers. ~Matthew Pariselli
When newly-hired senior editor Marty Baron (Liev Schreiber) at the Boston Globe insists that the members of "Spotlight" — a four-person investigative team led by editor Walter Robinson (Michael Keaton) — do an investigation into the child abuse perpetrated by the Catholic Church clergy, he's initially met with resistance. He doesn't back down and once the reporters start digging, they're shocked when they discover a massive conspiracy to cover up years of child abuse, involving hundreds of children in the Boston area, perpetrated by at least 87 pedophile priests.
Trailer: Spotlight
In Extraction, CIA agent Leonard Turner (Bruce Willis) has been taken hostage by terrorists. They release a video of Turner in which he reveals that in 14 hours, if his kidnappers' demands are not met, missiles will be released over the entire continental USA. When his son Harry (Kellan Lutz) offers to help and is told to keep out of it, he goes on a rescue operation to find the missile codes.
Trailer: Extraction
The Good Dinosaur transpires in an alternate world where dinosaurs never became extinct. Arlo, a young Apatosaurus, is born to a loving father and mother. Along with his sister and brother, he helps grow crops on the farm. When something keeps breaking into their silo and eating the corn, Arlo's father sets a trap and catches a dog-like little boy. Arlo is tasked with getting rid of the boy, but when the boy gets away, Arlo chases him and they both wind up lost. Afraid, Arlo and the little boy creature, whom he names Spot, team up to find their way home.
Trailer: The Good Dinosaur
Secret in Their Eyes follows crime investigators Jess (Julia Roberts) and Ray (Chiwetel Ejiofor), who are called to investigate a dead body found in a dumpster. When they arrive at the crime scene, they are horrified to discover that the teenage girl who has been brutally murdered is Jess' daughter. A suspect is found, but he walks due to lack of evidence. Thirteen years later, Ray has a new lead and tracks down the suspect, but Jess wants to serve justice her own way.
Trailer: Secret in Their Eyes
Alice Harvey (Emily VanCamp), an assistant editor and aspiring writer in her late twenties, is climbing the ranks at a notable publishing company. She struggles to write her own story, burdened by memories of a youthful transgression with her dad's older best friend, Milan (Michael Nyqvist). With Milan's unexpected reentry into her life after 15 years, The Girl in the Book chronicles Alice's journey to confront events that have long gone unaddressed.
Trailer: The Girl in the Book
A CIA agent (Ron Perlman) can't find the great Stanley Kubrick to film a fake version of the moon landing, in case the real mission fails. Moonwalkers is the story of his effort to enlist a seedy rock band manager (Rupert Grint) and his drug-abusing friend to perpetrate the biggest con of all time.
Trailer: Moonwalkers
---
---
---
Similar Articles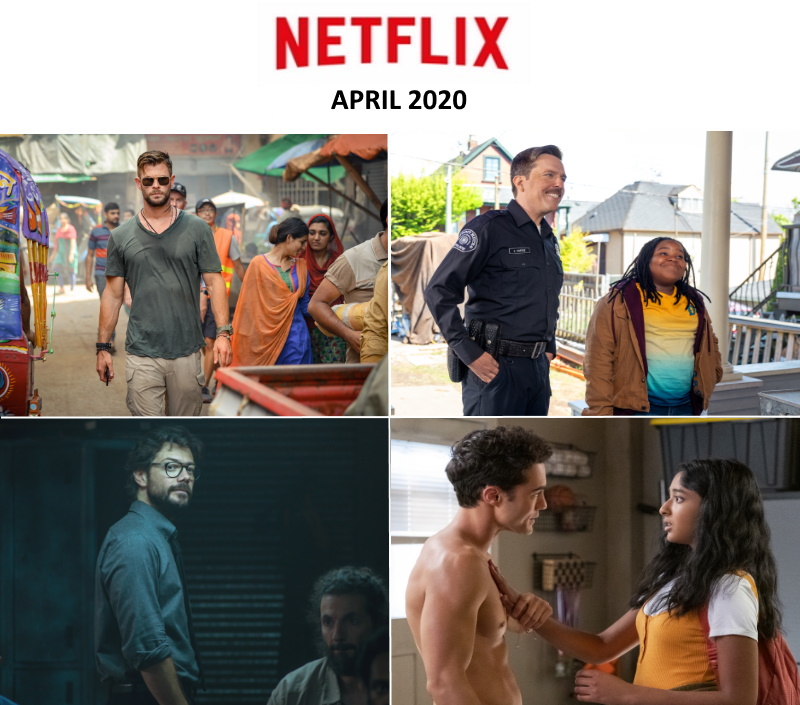 April 1, 2020 | Leave a Comment
Netflix has released a lot of content – with trending titles such as Love is Blind, Elite and Tiger King. This April, there's a wider selection of films and TV series on the streamer.
---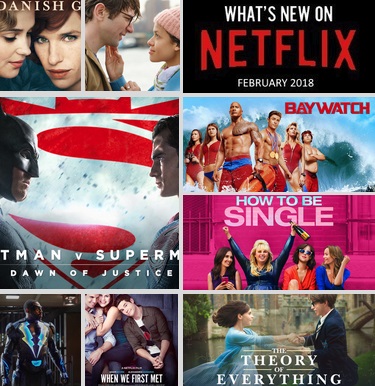 February 1, 2018 | 1 Comment
This February there are many new originals, whether you're a superhero fan or a thriller buff. There are also Valentine's Day rom-coms to Oscar favorites.
---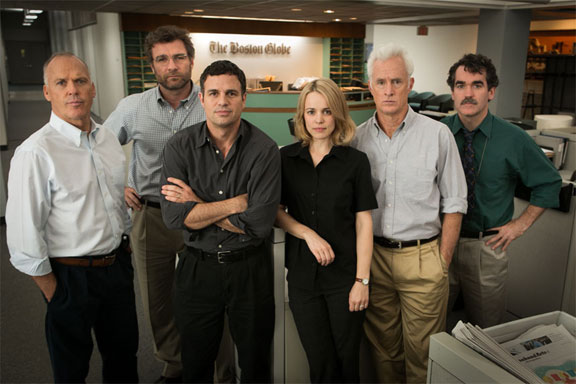 March 3, 2016 | 10 Comments
The Oscar for this year's Best Picture may have been bestowed upon Spotlight during Sunday's ceremony, but Father Robert Sirico isn't rejoicing. The priest, who writes for the New York Times and has created controversy…
---