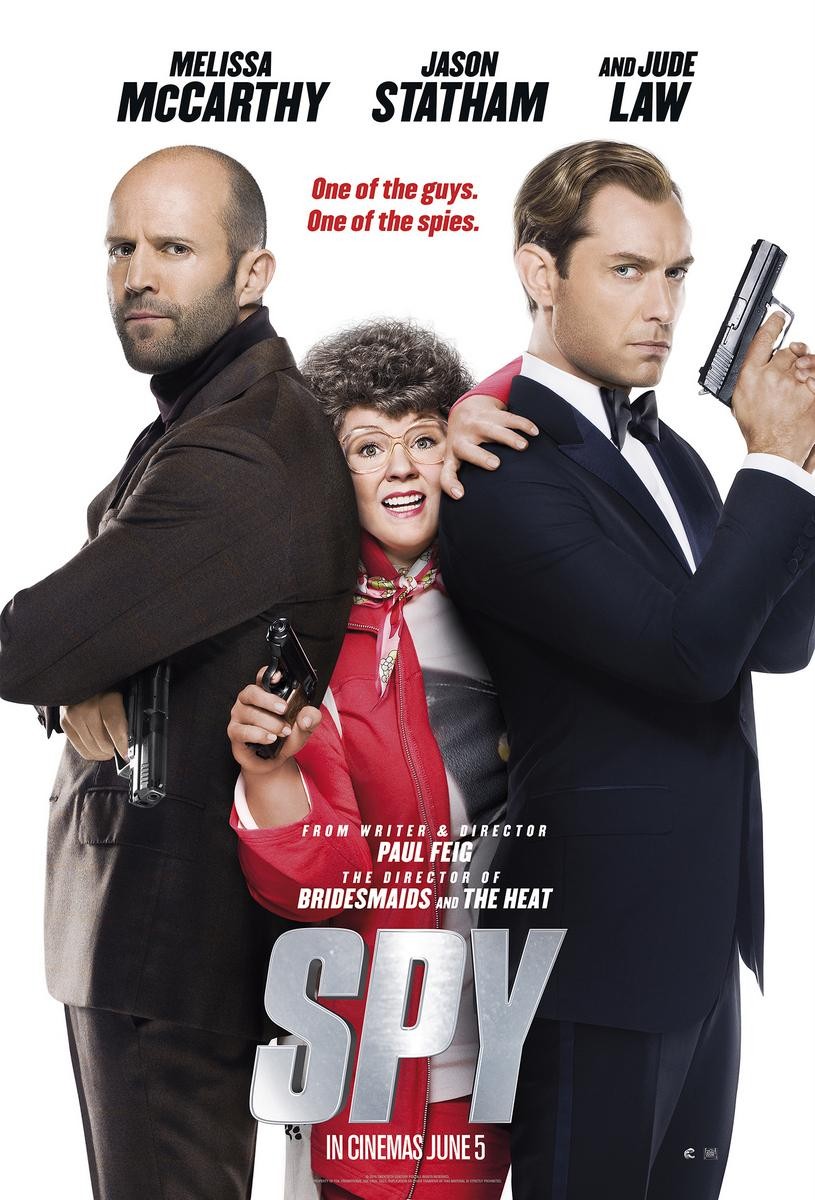 This week's releases offer four movies that are opening all across Canada and five in limited release. To start with, the wait for HBO's Entourage movie is finally over! Since the series finale in 2011, fans have waited for the movie. What kind of problems can Vince, E, Turtle and Drama get into when Ari loses his mind? Meanwhile, Melissa McCarthy stars alongside Jude Law and Jason Statham in the anticipated action/comedy Spy.
The wait is over. Entourage hit theaters on Wednesday. Adrian Grenier is back as Vincent Chase, who sets out to make his own movie, but it goes over budget. It's up to Ari Gold (Jeremy Piven) to secure additional financing so the film can be finished and the boys, E (Kevin Connolly), Drama (Kevin Dillon) and Turtle (Jerry Ferrera) don't have to move back to Queens. For showtimes click here.
Trailer: Entourage
Spy finds Melissa McCarthy as a CIA employee who gets a chance to go undercover, much to the displeasure of her colleague, Rick (Jason Statham). There's plenty of action and laugh-out-loud moments as Statham gets the chance to play funny, and McCarthy makes the most of her moments as a wisecracking desk agent who gets to go out in the field and learns to play tough. Click here for showtimes.
Trailer: Spy
Insidious: Chapter 3 is actually a prequel to the previous two in this franchise. This latest installment finds a teenage girl who begins having visions of her dead mother. When she receives help from a psychic, she realizes the visions are a threat from a supernatural entity looking to take over her body and soul. Click here for showtimes.
Trailer: Insidious: Chapter 3
Love & Mercy blends the catchy tunes of the Beach Boys with the story of how they attained fame, and what became of co-founder Brian Wilson, who struggled with mental illness after drug use. Click here for showtimes.
Trailer: Love & Mercy
The horror film Berkshire County opens June 5 in Toronto, Whitby and Kanata. It finds a teenage girl who's babysitting at an isolated country mansion on Halloween. She finds her night transformed into a horrifying and violent game of cat and mouse. Click here for showtimes if you're in any of those cities.
Trailer: Berkshire County
Jennifer Connelly, stars as a single mother named Nana in Aloft. Despite being unable to save her youngest son's life, Nana finds she suddenly has the ability to heal. She abandons her elder son to go work as a healer and years later, he goes to find her. Click here for showtimes.
Trailer: Aloft
Some Kind of Love is a documentary about a sister who has continued to live in her family's posh London home, while her brother has become a renowned New York doctor. Bound by duty, he returns home to the house, which has seen years of deterioration, and has to decide what to do about it. It plays June 5 in Vancouver, June 12 in Toronto,
June 13 in Ottawa and June 24 in Victoria. Click here for this week's showtimes.
Trailer: Some Kind of Love 
Sunshine Superman tells the story of Carl Boenish, considered by many to be the father of the BASE jumping movement. He was also a freefall cinematographer. His feats led him to fame, but also to tragedy. The movie opens June 5 in Toronto and Vancouver; June 12 in Waterloo and June 17 in Ottawa. Click here for showtimes.
Trailer: Sunshine Superman
Live from New York! opens Wednesday June 10 only in select cities. It explores the early years of Saturday Night Live and follows its evolution into a comedy institution that has made stars of many of the comedians who've appeared in the show.  Click here for showtimes.
Trailer: Live from New York! 
And there you have it! No matter which city you're in, have a great time at the movies and make sure to come back here afterwards and tell us what you thought!