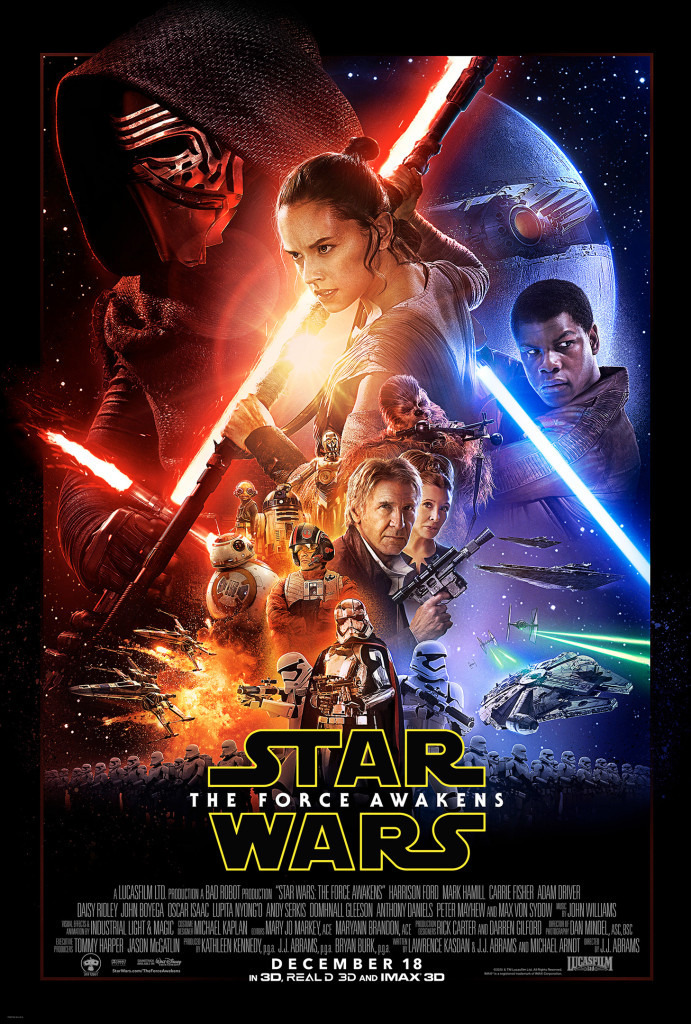 The trailer for Star Wars: The Force Awakens has debuted and we have it here.
In honor of the trailer launch, Lucasfilm also released a new Star Wars: The Force Awakens poster (shown here).
We are introduced to new characters Rey (Daisy Ridley) and Finn (John Boyega).
Finn is a Stormtrooper, but seems disillusioned, saying he was raised to do one thing, but has nothing to fight for. Meanwhile, Kylo Ren (Adam Driver) talks to the skull of Darth Vader, saying he will finish what Vader started.
Han Solo (Harrison Ford) confirms that the stories Rey and Finn have heard about what happened are all true, that the Dark Side and the Jedi are all real.
Carrie Fisher makes a brief appearance in the trailer as Princess Leia, who is being comforted by Han.
Star Wars: The Force Awakens, starring Harrison Ford, Mark Hamill, Carrie Fisher, Adam Driver, Oscar Isaac, Lupita Nyong'o, Andy Serkis, Domhnall Gleeson and Max von Sydow opens in theatres on December 18, 2015.
Click here to watch the trailer.