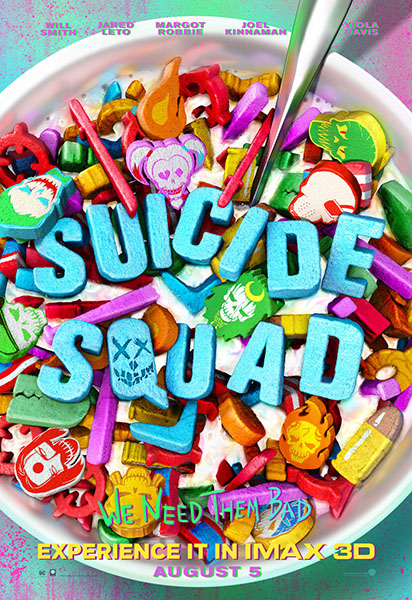 Possible spoilers below!
The Flash (Ezra Miller) will appear in Suicide Squad.
The news broke via a screenshot of the film's cast, listed in order of appearance. The screenshot does not include the entire cast, but it does confirm that Ezra Miller's The Flash will appear after Boomerang (Jai Courtney) is introduced.
Fans have speculated that Boomerang, after being surrounded by what appears to be lighting in the film's trailer, is actually The Flash, who generates lightning when he moves.
That means two members of the Justice League — Batman (Ben Affleck) and The Flash — will appear in Suicide Squad. The Flash and Batman also appear in the Comic-Con Justice League trailer released earlier this week.
Check out the screenshot below.
How excited are you for Suicide Squad? Fan girl in the comments, and don't forget to check out our exclusive interviews with Margot Robbie, Will Smith and director David Ayer. ~ Yanis Khamsi