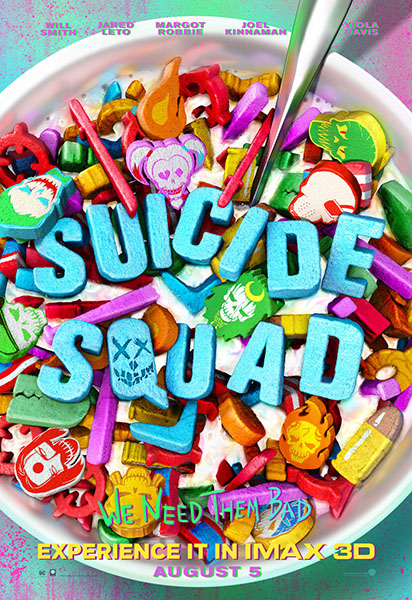 Warner Bros. released new Suicide Squad posters today, as well as character one sheets.
These images were posted to the Suicide Squad UK's Twitter yesterday. Jared Leto is the Joker, a psychopathic killer with a sick sense of humor. Margot Robbie is Harley Quinn, a former psychiatrist who once treated the Joker. Now she and the Joker are a super villain power couple. Will Smith is Deadshot, a sniper with a killer aim.  The rest of the characters are also featured in the ad campaign.
Suicide Squad UK tweeted: "These are the bad guys, the worst of the worse… and you're gonna love them!"
Suicide Squad hits theaters August 5, 2016.
Check out the new posters below. What do you think? Excited for Suicide Squad? Tell us in the comments below. ~ Yanis Khamsi