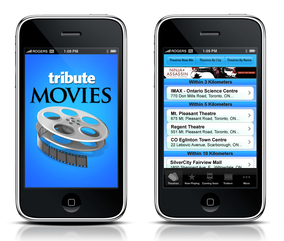 Tribute has updated its iPhone app! The new version will continue to offer showtimes from theaters across Canada and the US, movie synopsis and the latest trailers.
Improvements include:
* Faster page loading
* Faster trailer streaming
* Enhanced city search
We listened to you!
We are currently working on the next version of our Tribute Movies app, which will include new features based on your suggestions.
Coming soon:
* The latest celebrity news
* DVD and Blu-Ray search
* Movie search by actor and director
* Ticketing
Thanks, Tribute Movies App users for your feedback! Your comments make us better! Click here to download the new version.