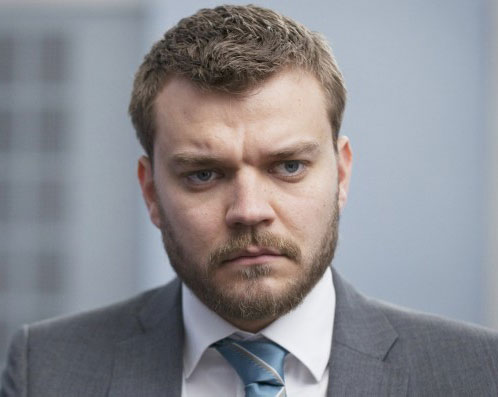 Actors say they love to play the villain. It gives them something to chew on, both figuratively and literally. And viewers love to watch the bad guy. In fact, we love to hate those villains. Game of Thrones is full of characters we love to vilify.
Take Ramsay Bolton. We watched him torture Theon endlessly, brutally rape his newlywed bride and then force Theon to watch it happen.
The sorceress, Melisandre, gave birth to a shapeshifting demon baby that went on to stab Renly Baratheon. Then she counseled Stannis Baratheon to dispatch his own daughter.
Viserys Targaryen molested his sister Daenerys, then forced her to marry Khal Drogen. And finally, there is King Joffrey, perhaps the vilest of them all.
Well, now we get to add another villain to the list. Euron Greyjoy, younger brother of Balon, and uncle to Theon, will be front and center as the Greyjoys get a lot more air time in season 6.
Pilou Asbaek (pictured above in the TV series Borgen), who is playing Pontius Pilate in the upcoming 2016 version of Ben-Hur, has been cast in the role of the devious and ruthless pirate Euron Greyjoy.
Coming to relieve Daenerys of her dragons, as well as shake other things up, Euron sports an eye patch and captains the ship "The Silence," crewed by sailors who have had their tongues cut out.
Recent reports say the Danish actor has been spotted in Ballintoy, Northern Ireland. Game of Thrones fans will recognize that the series is partially filmed there. ~Sharon Salsberg