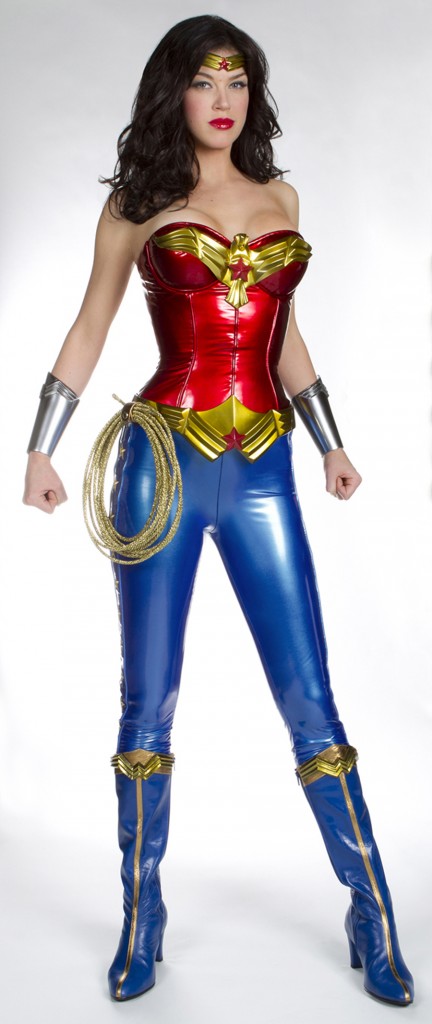 Comic book movies are all the rage these days so it's no wonder the small screen is following suit. The latest comic reboot to hit the boob tube is Wonder Woman.
Cast in the coveted title role is Adrianne Palicki (Friday Night Lights). The new and improved Wonder Woman (a.k.a. Diana Prince) costume was revealed recently on EW.com and is a more modern version of the classic costume made famous by Lynda Carter in the 1970's.
Palicki is now shooting the series directed by David E. Kelly, who admits that he's totally out of his comfort zone. "When I started thinking about all the complications and potential layers to this superhero, I just got more and more intrigued," Kelly told the New York Times. "It was also something I was a little bit afraid of. That's good, too. Any writer should get out of his or her comfort zone, and this was way outside of mine."
Once all involved approved the script, the series was given the green light and the search for Diana Prince/Wonder Woman was underway. According to Kelley, "She's got to be strong, smart, emotionally accessible—and, oh yeah, an Amazon!" And as for choosing Palicki, Kelley said it was a no brainer. "I just knew it. I had an instinctive feeling that this was her," he said of Palicki, who recently made her debut in the Wonder Woman costume. "So then she read [for the part]. And she was. And she is." The series is set to debut this fall.
What do you think of the new suit?