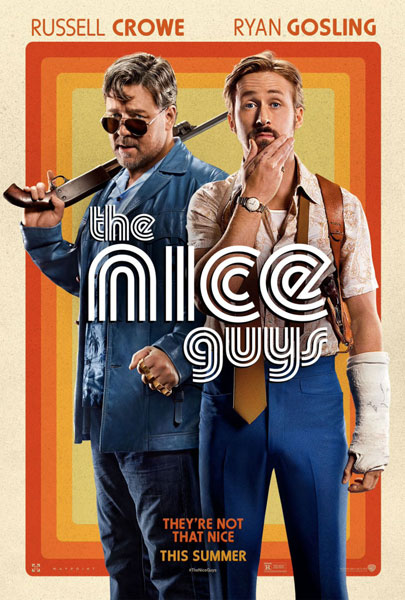 A '70s buddy-cop adventure starring Ryan Gosling and Russell Crowe? I know it may sound strange, but onscreen The Nice Guys might be the best '70s cop comedy ever made.
P.I. Holland March (Gosling) and hired enforcer Jackson Healy (Crowe) team up after the death of a famous porn star prompts a series of unusual murders. While Healy is the tough, no nonsense character, Gosling's Holland March is a bumbling idiot whose morals (or lack thereof) allow him to take money from a woman looking to find her dead spouse — she hasn't seen him since the funeral.
While March and Healy perfectly execute every buddy cop cliche, and writer-director Shane Black perfectly captures smoggy '70s Los Angeles, it is March's daughter Holly (Angourie Rice) who steals the show.
She may be only 13, but Holly is the most intelligent character in The Nice Guys. When she and her father are in the car, it is Holly who drives, presumably because of March's inability to turn down alcohol. Rather than being relegated to damsel status, Holly is the unsung hero.
I won't spoil any of the jokes, but not five minutes went by without the theater roaring in frenzied laughter. The jokes are accessible, but the keen cultural consummate will pick up on jokes tailored for a student of '70s culture.
The Nice Guys was a pleasant surprise, and a movie I would watch again in a heartbeat. The self-aware comedic style found in Superbad, which is now nearly 10 years old, has only become more popular.
While most comedies are hit-and-miss, The Nice Guys is the rare perfect comedy. I could re-watch it a month from now, a year from now, or 10 years for now.
Have you seen The Nice Guys? We'd love to hear what you thought of it! To rate it and write your own review, click here.
~ Yanis Khamsi