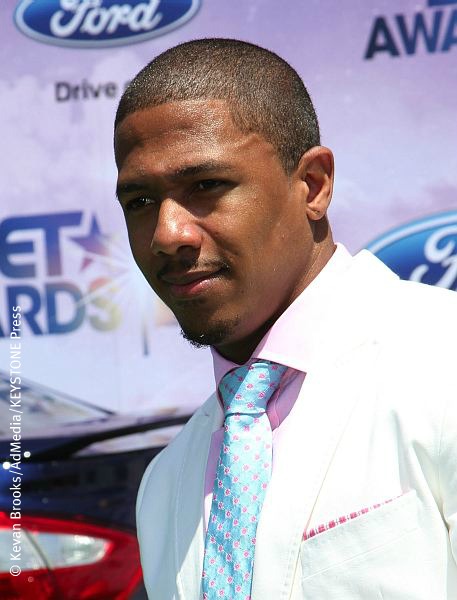 Is a Nick Cannon and Mariah Carey reunion around the corner? According to Nick, "You can never say never."
The estranged couple recently spent Easter together with their three-year-old twins, Monroe and Moroccan, for an egg hunt at the Bronx Zoo in New York City.
Rumors have been flying about Nick and Mariah since he filed for divorce last December, with word going around that he plans on writing a tell-all book about their marriage — a rumor he says has him disappointed in the media.
"It's funny, even to see people that I know and respect kind of report rumors and just ridiculous stuff that comes from nowhere. You could have just called me and asked me," he said. "I guess it's like people go for the story and sensationalism instead of figuring out the truth. And when there is no drama, people want to create drama. Like I said, if you guys want to continue to perpetuate negativity, do that. But I'm good and happy and so is my family. I don't know anything about no tell-all books or anything like that."
Since the split, Nick has reportedly been linked to model Jessica White and Mariah has been linked to director Brett Ratner. As for Nick's advice on love? "Just go for it, love hard."
Nick and Mariah's seventh anniversary is just around the corner on April 30th. Do you want to see them get back together? ~Sandra D. Sukraj