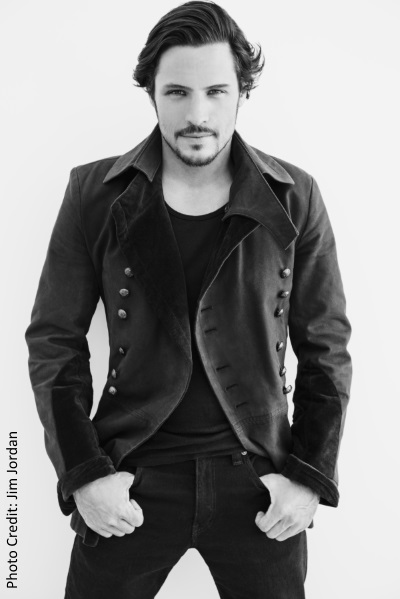 You may know Nick Wechsler as heartthrob Kyle Valenti in Roswell, the sci-fi teen drama that had a huge cult following. For the last four years, Nick has played the boy-next-door Jack Porter on the popular ABC show Revenge, which had a huge debut in 2011 with almost 10 million viewers. He plays Emily Thorne's (Emily VanCamp) childhood friend and love interest. The show is known for dramatically killing off characters and the most recent death sure shook audiences. With only two episodes left until the series comes to a close, we caught up with Nick to find out what's going down in the finale and if there is a chance for Jack and Emily.
With the success of Roswell and now Revenge, how does it feel?
Roswell is a different kind of success. Roswell's success is more under the radar, you know, but with this show [Revenge] everywhere I go people have heard of it. Someone knows someone who watches it or something. If they aren't the ones who watch it then they know someone does. It's a little more far reaching. Roswell is sort of a cult but it it feels good. It's been a long time. It feels very nice to be a part of something that people are actually excited about.
What can fans expect from the final two episodes of Season 4? The last is titled Two Graves – tell me it's not another dramatic death!
(Laughs) Well, I can't tell you that because that's our bag, man. We take out a meaningful character in the last or at some point in the last episodes. I mean someone's going to, you just got to see who. It's a matter of who dies at the end. It's a culmination of everything, so without giving everything away, you're going to want to see these last two episodes.
After four seasons, it only seems fitting for a Jack-Amanda reunion. What do you think? 
Well, where they are at now, we know at the end of this last episode Jack came back from L.A. early to testify and at the end of that he found out that she had actually gone to the airport to stop him so the next time we see him he is going up the steps to her place. So we know he went to her after that, he was about to go after her. There's a chance, it's just a matter of do we have time to do that? Is it this season or is it next season? Because right now she's in jail as of the end of the last episode so will he confess his feelings to her while she's in jail? I don't know, we'll see.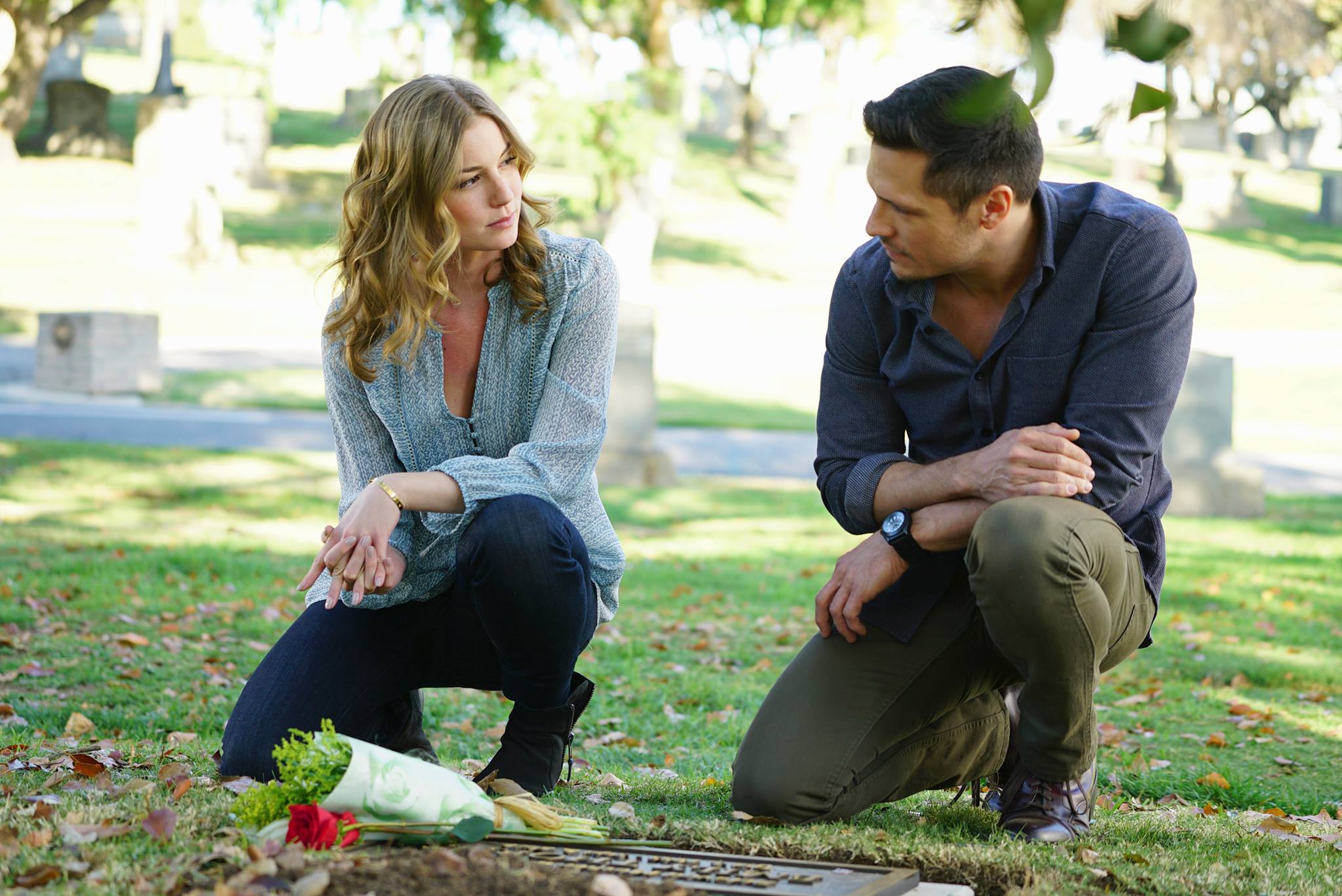 If you could resurrect one character from the last four seasons, who would it be?
That's a tough one. I'm going to say Aiden because I think the love triangle that was the truest love triangle on the show was between Aiden, Jack and Emily, because Emily's feelings for Daniel were weaker. They were based on her using him at the church to get to his family but her feelings for Aiden actually threatened her feelings for Jack and vice versa. But I also think that because we were largely missing a villain this season, we kind of didn't have one and half way through this season we were like, "Oh wait, it's Margaux," but until then we had no one and he's just so amazing so I think Henry (Czerny). It would have been nice to have Henry back. I don't want to bring him back like, "Just kidding, he didn't die." I don't think it would be great to do that because too many people have survived their own deaths on our show but if we could have never killed him, even though I think his death scene is awesome too, but I think he is just such an amazing actor and you just love to hate him.
Do you plan to do more television or films or both?
My ego is a small one and I don't pretend to have any control over that so I'll do whatever I'm able to get. Hopefully at this point I can tweak my career in the direction of something that I like. But a lot of my career is composed of a lot of stuff I wouldn't watch, but I was not in the position to say no. But hopefully I can tweak it in a direction of stuff that I would be happier to be a part of, more proud of having on my resumé. I would love to do some movies, it could also be TV.  I think you know things are trending towards shorter seasons now, and the model is changing. I think it's the best time for TV because we are also making the highest quality TV ever made so I would like to be a part of that too.
Do you have a dream role?
No actually, I haven't really thought of a role that I would love to do. There are types of roles, there are characters that are so perfectly played that I don't want to touch them, but that I'm like I couldn't do that guy any better but I want to play like that. Like David Brent in The Office, Max Fisher in Rushmore, Berry Egan in Punch-Drunk Love. Just people like that.
What's next for you after Revenge?
Well, currently it is going to be laying down and sleeping in but if I can't do that for long then it's whatever good things we can make happen. Right now there is nothing on my plate and I'm thankful for that but I also want to not be doing that for too long. Currently my plan is to take a little break and then reengage and get reinvigorated.
Thank you so much for chatting with us and hoping to see you again on screen soon!
That you very much, that's very lovely.
Watch the next episode of Revenge on Sunday, May 3 at 10 p.m. ET/PT, 8 p.m. MT, 9 p.m. CT on City (/ABC). Revenge finale will air Sunday, May 10. ~Marriska Fernandes