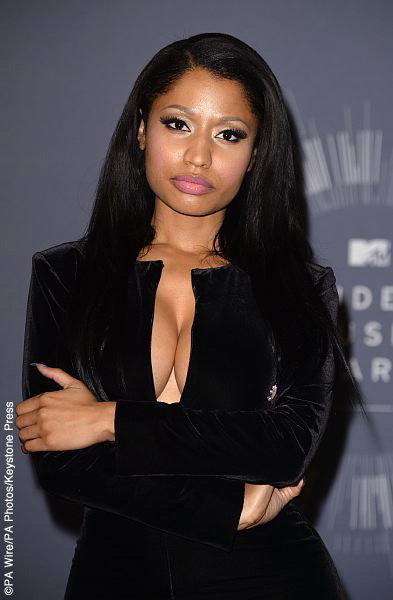 Two members of Nicki Minaj's team were stabbed in an overnight incident in Philadelphia.
Nicki's tour manager De'Von Pickett, 29, was rushed to a nearby hospital where he was pronounced dead. Eric Parker, 27, remains in critical condition, but is expected to survive. Both men were in Philadelphia to prepare for Nicki's tour, which is set to begin next month in Europe for her latest album The Pinkprint.
Hours later, Nicki confirmed the incident on Twitter: "Two members of my team were stabbed last night in Philly. One was killed. They had only been there for two days rehearsing for the tour."
According to reports, the incident started inside Che Bar & Grill in Philadelphia's West Oak Lane neighborhood before spilling out into the street where a man believed to be in his 30s pulled out a knife. Police say they found a cell phone and blood outside of the bar. Investigators believe surveillance cameras may have caught some of the incident. Early witness reports also say the incident had to do with a recently fired employee. Police have yet to confirm or deny this report.
Rapper Fabolous posted a photo on Instagram of De'Von and Eric with a lengthy caption, which reads in part, "Please send Eric Parker your blessings & a prayer for him to pull thru. And RIP to the fallen soldier Day Day."
Nicki re-posted the photo, adding in part, "Another senseless act of violence that took the life of a great guy. So sad."
Rihanna shared her condolences on the photo-sharing site with a post reading in part, "Sad to lose a beautiful spirit like yours #RIPDayDay."
The suspect, who is still at large, was allegedly seen driving off in a grey Buick LeSabre. ~Sandra D. Sukraj
Two members of my team were stabbed last night in Philly. One was killed. They had only been there for two days rehearsing for the tour.

— NICKI MINAJ (@NICKIMINAJ) February 18, 2015