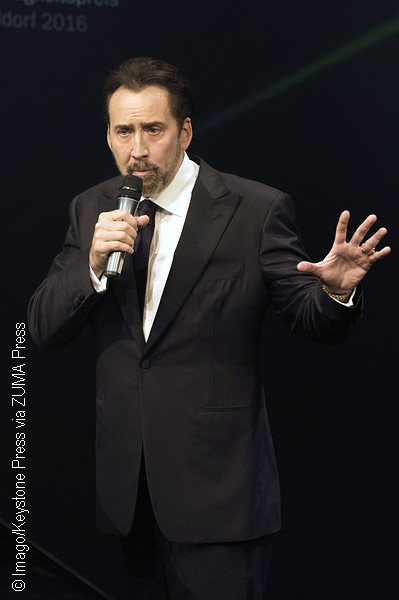 Longtime Superman fan Nicolas Cage is finally getting the chance to play his hero in an upcoming DC movie. In the late 1990s, Cage was cast as Superman in Tim Burton's movie, Superman Lives, but unfortunately it was cancelled before filming began.
Cage, who was such a big fan that he once owned Action Comics #1, the first comic book to ever feature Superman, and who even named his son Kal-El, was incredibly disappointed, especially since he'd even undergone costume fittings in preparation to play the Man of Steel.
Note: If you want to know more about what actually happened, check out the 2015 documentary The Death of "Superman Lives"; What Happened? by clicking here. You can also watch the trailer for the movie below, which has footage of Cage in his Superman costume.
However, it has just been revealed that Cage will finally portray Superman when he voices him in the animated film Teen Titans Go! To The Movies. Also providing voices are Kristen Bell as the voice of Jade Wilson and music stars Halsey as Wonder Woman and Lil Yachty as Green Lantern.
Teen Titans Go! To The Movies hits theaters on July 27, 2018.