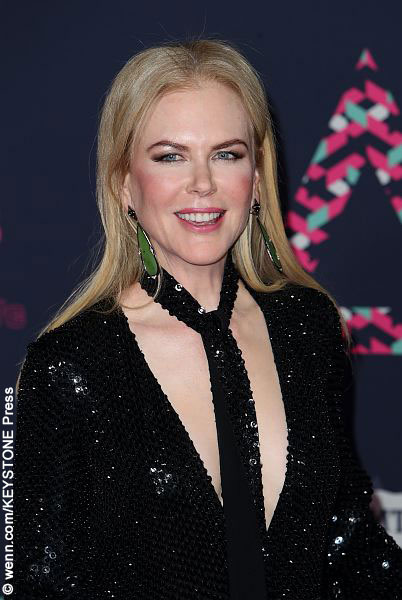 Years after its premiere season, the acclaimed drama series Top of the Lake is set to wash onto shores for a second run with Oscar winner Nicole Kidman on board.
BBC confirmed the Australian actress' casting this week as she arrived in Sydney to begin filming. Nicole's attachment to the project has been rumored for over a year.
The Emmy and Golden Globe-winning series will return with Nicole at the helm, but will also feature season one stars Elisabeth Moss and Holly Hunter, an Oscar winner in her own right. Both actresses earned rave reviews for their powerful performances back in 2013.
Jane Campion will again take the wheel on the series as director. It won't be Jane's first time pairing with Nicole — both women worked together on the Oscar-nominated 1996 drama Portrait of a Lady.
The first season of the series followed Elisabeth's character Robin Griffin, a detective, as she investigated the disappearance of a pregnant 12-year-old girl in a remote New Zealand mountain town. Holly Hunter appeared as a spiritual leader named GJ.
The second season, subtitled China Girl, will unfold four years later. It will follow Elisabeth's character Robin as she tackles the case of an unidentified body which washes up on Sydney's Bondi Beach.
Game of Thrones star Gwendoline Christie will also play a part in the series, and taking on smaller roles will be David Dencik (Tinker Tailor Soldier Spy) and Alice Englert (Beautiful Creatures).
In an interview with The Daily Telegraph, Nicole said, "I am very excited to be coming home to work with darling friend Jane Campion, whose work I respect and admire. I'm also so happy to be joining the incredible Elisabeth Moss." ~Matthew Pariselli