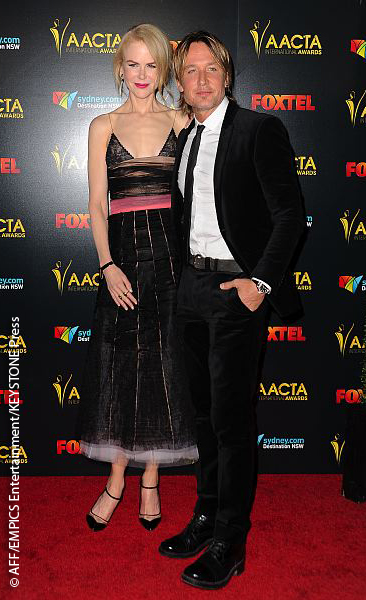 Nicole Kidman, 49, wants to be a mom again! She just has to convince Keith Urban.
In a new interview with BBC 2, the Lion star confessed that she wants to have "two or three more children," but admitted that her husband Keith is "maxed out."
"I love, love children. I love raising children … they make me feel good and I love being around and I love the ups and downs," she said. "I love watching them grow and the things they say and teach."
But of her country crooner hubby, she said, "He's kinda maxed out. He's like, 'I'm done baby, I'm done. Let's just focus on what we have.'"
Although the Oscar winner doesn't have the zoo-sized family she'd always envisioned, she said she's perfectly content with her brood of four (adopted Isabella, 24, and Connor, 21, with Tom Cruise, and Sunday Rose, 8, and Faith Margaret, 6, with Keith).
"I hate to use the word regret because I have no regrets … I'm so blessed," she said, adding that she would still "consider" adopting again.
Nicole, who was born in Hawaii but raised in Australia, touched on an even more pressing topic during the 16-minute interview — America's new president.
"I'm always reticent to start commenting politically, I've never done it in terms of America or Australia. I'm issue based. I'm very, very committed to women's issues," she said. "I just say, [Trump's] now elected, and we as a country need to support whoever's the president because that's what the country's based on." ~Shelby Morton
What do you think about Nicole's comments about babies and Trump? Sound off below!