Nine box office flops of 2014
By Alexandra Heilbron on January 9, 2015 | 4 Comments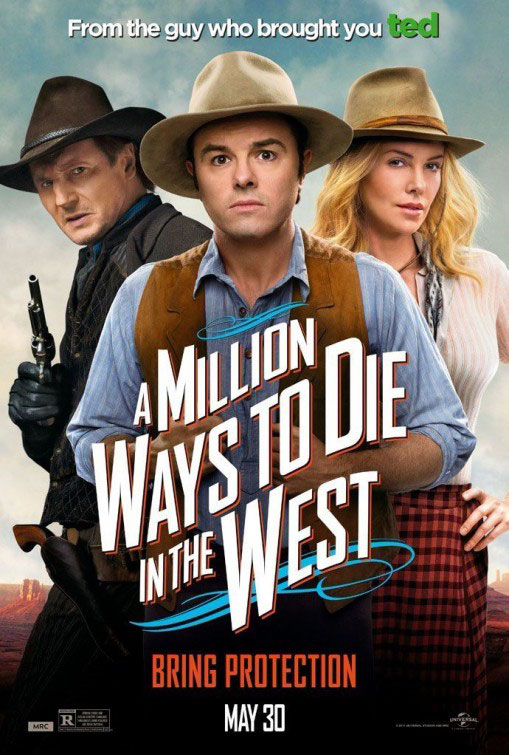 It was a year of huge successes at the box office — sequels such as Transformers: Age of Extinction, The Hobbit: The Battle of the Five Armies, X-Men: Days of Future Past, Captain America: The Winter Soldier, The Amazing Spider-Man 2 and The Hunger Games: Mockingjay – Part 1 all landed in the top 10 of the highest box office earners of 2014. A few new movies also sneaked in – Guardians of the Galaxy, Maleficent and Interstellar.
However, there were more than a few films that didn't do as well as expected by their respective studios. It may be because they weren't marketed well, or only opened in a small amount of theaters, or they could just have been – let's be honest – stinkers. Here are nine of the 2014 movies that flopped at the box office.
Seth MacFarlane's A Million Ways to Die in the West had a lot going for it – MacFarlane had just enjoyed tremendous success with his first movie, Ted, and he hired A-list co-stars such as Charlize Theron and Liam Neeson, but most moviegoers didn't enjoy it. The movie received a 2.5 star rating on Tribute.ca, with users commenting "Trashy movie. Save money and time" and "One of the worst movies I have ever seen." The budget was an estimated $40 million and it barely made that back with $43.2 million at the domestic box office. It definitely wasn't the hit studio executives had hoped for.
The first Step Up movie, starring Channing Tatum, was such a huge hit that it spawned several sequels, even though they're missing that special Channing magic (although he makes a brief appearance in the second one). For the latest one, Step Up All In, the producers brought back Briana Evigan and Ryan Guzman, who starred in earlier (but different) Step Up sequels. Despite that, this Step Up installment fared worst of all the sequels so far, earning only $14.9 million at the domestic box office. It probably means the end of Step Up movies.
Jersey Boys, based on the hit Broadway musical, scored Clint Eastwood to direct it, but not even his skilled hand could save it. It earned $47 million at the domestic box office, only $7 million more than its estimated budget of $40 million.
Legends of Oz: Dorothy's Return, the animated follow up to the classic movie The Wizard Oz, should have been a shoo-in. After all, how many people count that as their favorite movie of all time? Unfortunately, most of them didn't show up at the box office and it earned a measly $8.5 million domestically. That's a huge loss for the studio, which sunk an estimated $70 million into the budget. It appears that people who did venture out to see it really enjoyed the film – it earned 4.3 stars out of 5 stars from the 21 Tribute.ca viewers who saw it.
Men, Women & Children did not get good reviews and that was reflected at the box office. To be fair, it was a limited release, but it didn't even earn $1 million at the domestic box office in 2014, taking in only $706,000. It has a great cast, including Ansel Elgort, Adam Sandler, Jennifer Garner and Emma Thompson, and I thought it was a terrific movie, but people just didn't show up for it.
Get On Up tells the story of James Brown, and featured a killer performance by Chadwick Boseman in the lead role. Our reviewer, Janine Wyslobicky, loved it, but felt the plot fell short by not really touching on Brown's legal and drug troubles. It made only $30.7 million at the domestic box office. Click here to read the DVD review.
When I first read the synopsis for Winter's Tale, I was a little confused. The plot seemed pretty far-fetched, and when I saw it on the big screen, it was forgettable, despite adequate performances by the leads: Colin Farrell and Jessica Brown Findlay. Maybe it was because Farrell, at 38, seemed too old for the role and probably also a little old for Findlay, who was 23 when the movie was filmed. This is a common occurrence in films – and I'll discuss an even bigger age difference in the next movie. At any rate, the estimated budget for Winter's Tale was $60 million. It took in $12.6 million at the domestic box office. It's safe to say there won't be a sequel.

Woody Allen's Magic in the Moonlight was a limited release, meaning it screened only at select theaters. I'm not sure why – it was a really cute film. But here's what may have turned viewers off. Some people are avoiding Woody's movies because of the controversy surrounding his private life. He's been accused of inappropriately touching his adopted daughter Dylan when she was seven, and he married Soon-Yi Previn, 38 years his junior and the adopted daughter of his ex-girlfriend Mia Farrow. Somewhat mirroring Woody's life, Colin Firth, 54, played the romantic lead in the movie, and the role of a never-married man with a doting aunt seemed like it would have better suited a younger actor, possibly one in his thirties (at most). His co-star, Emma Stone, was 25 when the movie released, and appears much younger in the film, so the pairing was somewhat odd. The movie made only $10.5 million domestically.
And finally, you would think Frank Miller's Sin City: A Dame to Kill For would have had great returns at the box office. The first Sin City movie was a hit nine years ago, and avid fans should have been eager to see the sequel. However, while the first movie garnered rave reviews, the follow up film earned mostly negative notices. With an estimated budget of $65 million, it took in only $13.8 million at the domestic box office.
Did you see any of these box office flops? What did you think of them? Tell us below.
---
---
---
---
Similar Articles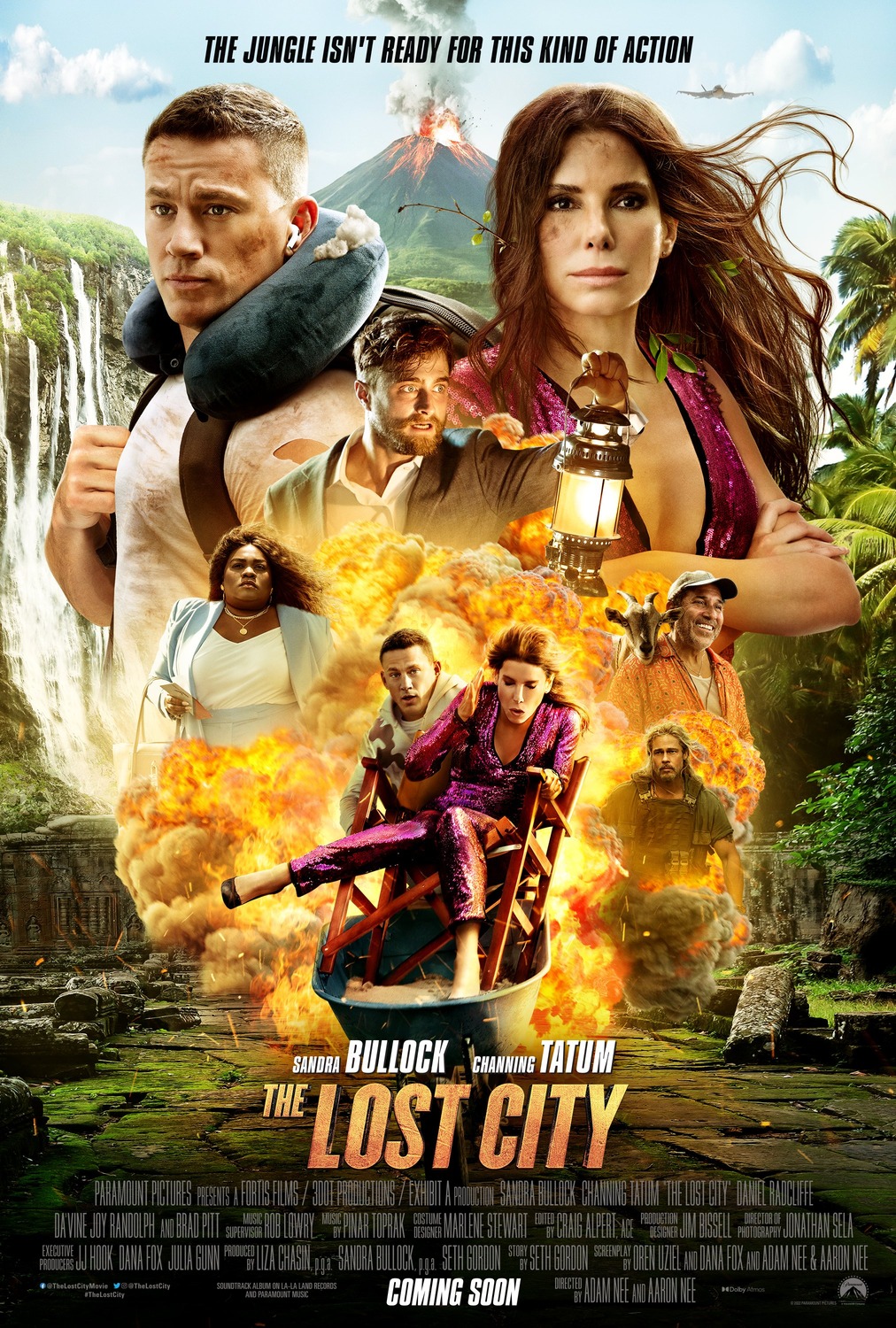 March 24, 2022 | Leave a Comment
The Lost City starring Sandra Bullock, Channing Tatum, Daniel Radcliffe, and Brad Pitt, is a hilarious rom-com that plays out beautifully on the big screen.
---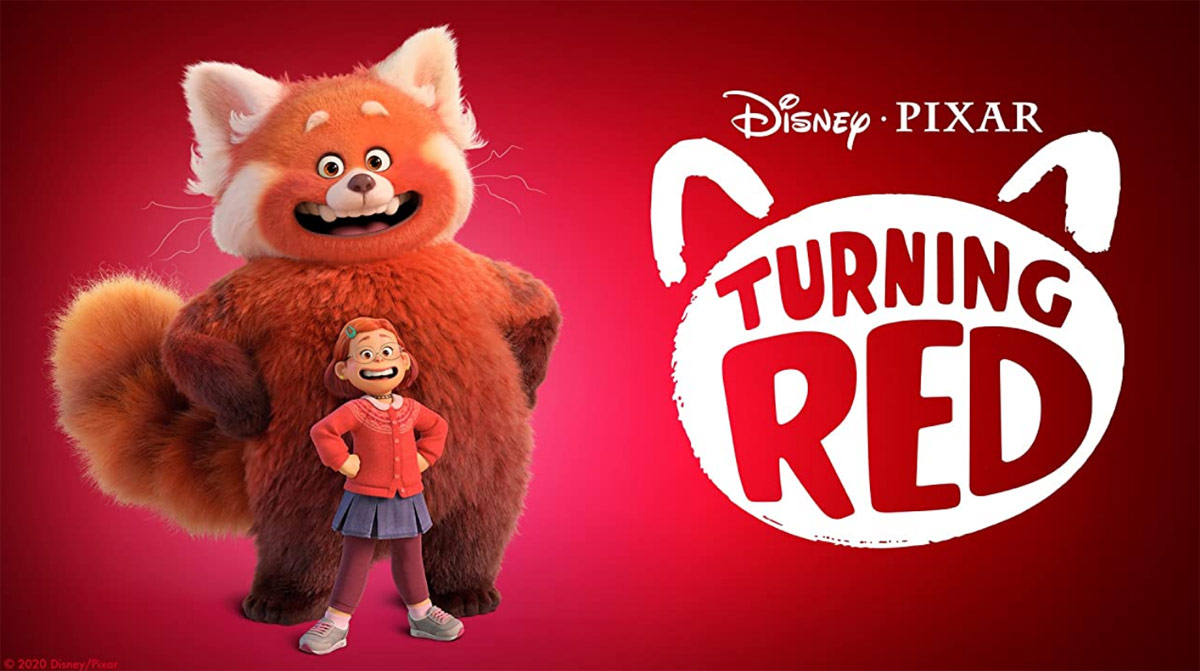 March 2, 2022 | 4 Comments
Hollywood studios, including Disney and Warner Bros., announced this week they're pulling their movies from opening in Russia due to the invasion of Ukraine.
---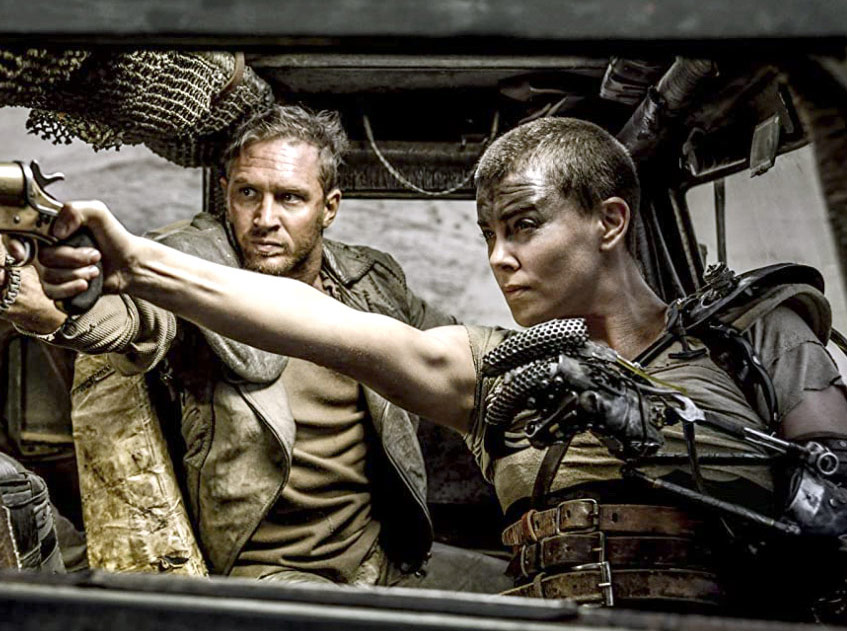 February 23, 2022 | 16 Comments
During filming of Mad Max: Fury Road, Charlize Theron felt so threatened when her co-star Tom Hardy became aggressive, that she asked for on-set protection.
---