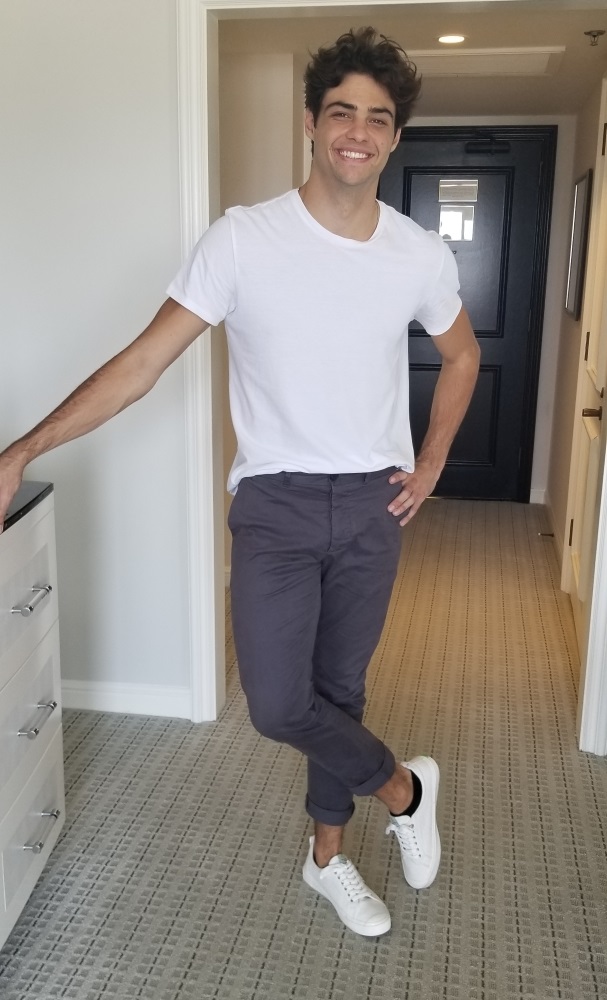 Teen heartthrob Noah Centineo stars in two upcoming Netflix rom-coms, To All the Boys I've Loved Before (Aug. 17) and Sierra Burgess is a Loser (Sept. 7).
To All the Boys I've Loved Before follows high school student Lara Jean (Lana Condor), whose life spirals out of control when her secret love letters to every boy she's ever had a crush on are mysteriously mailed out. Noah plays Peter, one of the recipients of these letters, who may or may not help Lara Jean out of this mess.
Sierra Burgess is a Loser follows Sierra (Shannon Purser), a high school student who becomes a victim of mistaken identity when she receives a text from her crush Jamey (Noah), who thinks he texted popular cheerleader Veronica.
I sat down in Los Angeles with Noah Centineo to discuss his new two films, the character he related to, being catfished and more! ~Marriska Fernandes
Let's start with what you liked about each of these scripts.
In Sierra Burgess, I loved the elements of loving yourself and embracing your insecurities and challenging society in letting them define love or beauty. With To All the Boys, I loved the idea of not being afraid to love, and not being afraid to love for the first time, because if you can have your heart broken, because you really love someone and learn that you can heal, and will heal, I mean that's an incredible lesson!
How did you approach the character – any sort of preparation? Did you watch teen rom-coms like Sixteen Candles?
(Laughs) Actually, I haven't seen Sixteen Candles.

No way!
I haven't, but I did see Fight Club. For Peter, I played lacrosse with some homies a little bit. Jamey is more intelligent and emotional while Peter is more egotistical. So I found those sides to myself when it came time to be those characters.
It felt like you had amazing chemistry with Lana. Can you talk about working with her?
There was a lot of getting to know each other on set. We met at a first audition and we hadn't been chosen for the roles yet. I asked her if she wanted to read lines with me and she said no (laughs). And then we met for the second time at the chemistry read and I hadn't remembered that. She reminded me of that.

What about working with Shannon on Sierra Burgess?
For me, when I get to work with such talent, their dedication to their craft and talent is all I see. That's something I respect. Shannon is so kind and so there with you. I loved working with her.

Do you see yourself more as Peter or Jamey?
Jamey.
It's funny how one film is about love letters and the other is about dating through texting. Which do you prefer?
I think love letters are fantastic. I think they're endearing. It has not been lost on me, I'll say that. I also appreciate being able to listen to someone talk on the other end of the phone. Even being able to see them and interact with them. Although I do think there's a disconnect between person-to-person interactions because of technology.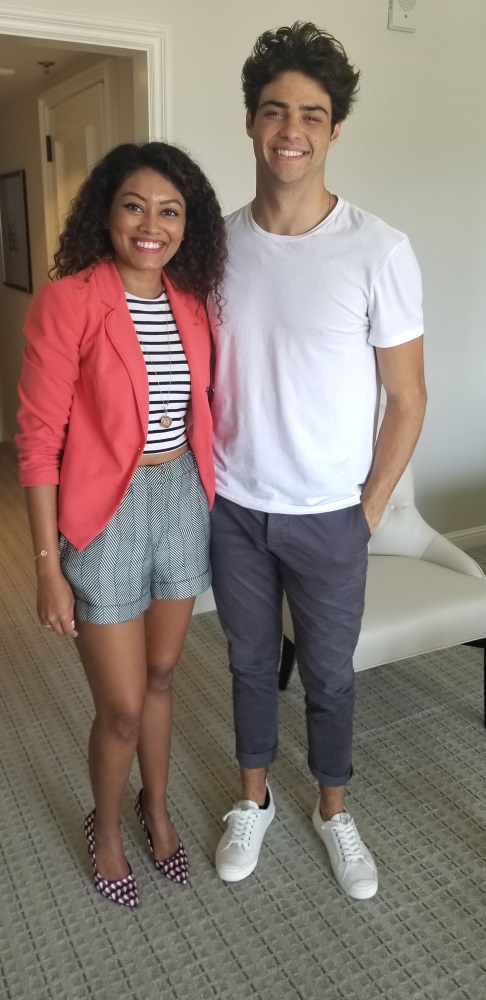 Have you been catfished before or have you catfished someone?
Yeah, I think nowadays on social media it's near impossible not to meet someone who is not who you think they are.
If you could catfish anyone in Hollywood, who would you pick?
I wouldn't. I would be like, "Yo, it's me, wanna hang?" And they'd be like, "Nah!" (laughs)

Complete the statement: Noah Centineo is…
Noah Centineo is….here.

What are you currently binging on Netflix?
Black Mirror.

What's next for you?
I'm working on a film called The Stand-In. It's about a young man who is extremely enterprising. He comes from a low income household so he decides to build an app that allows him to be a stand-in date for hire by anyone. He does this in the hope of making enough money to get into his dream school.
Click here to read our interview with Lana Condor.
To All the Boys I've Loved Before premieres globally on Netflix on August 17.
Sierra Burgess is a Loser premieres globally on Netflix on Sept. 7.