Nope by Jordan Peele is imaginative & entertaining – review
By Alexandra Heilbron on October 25, 2022 | Leave a Comment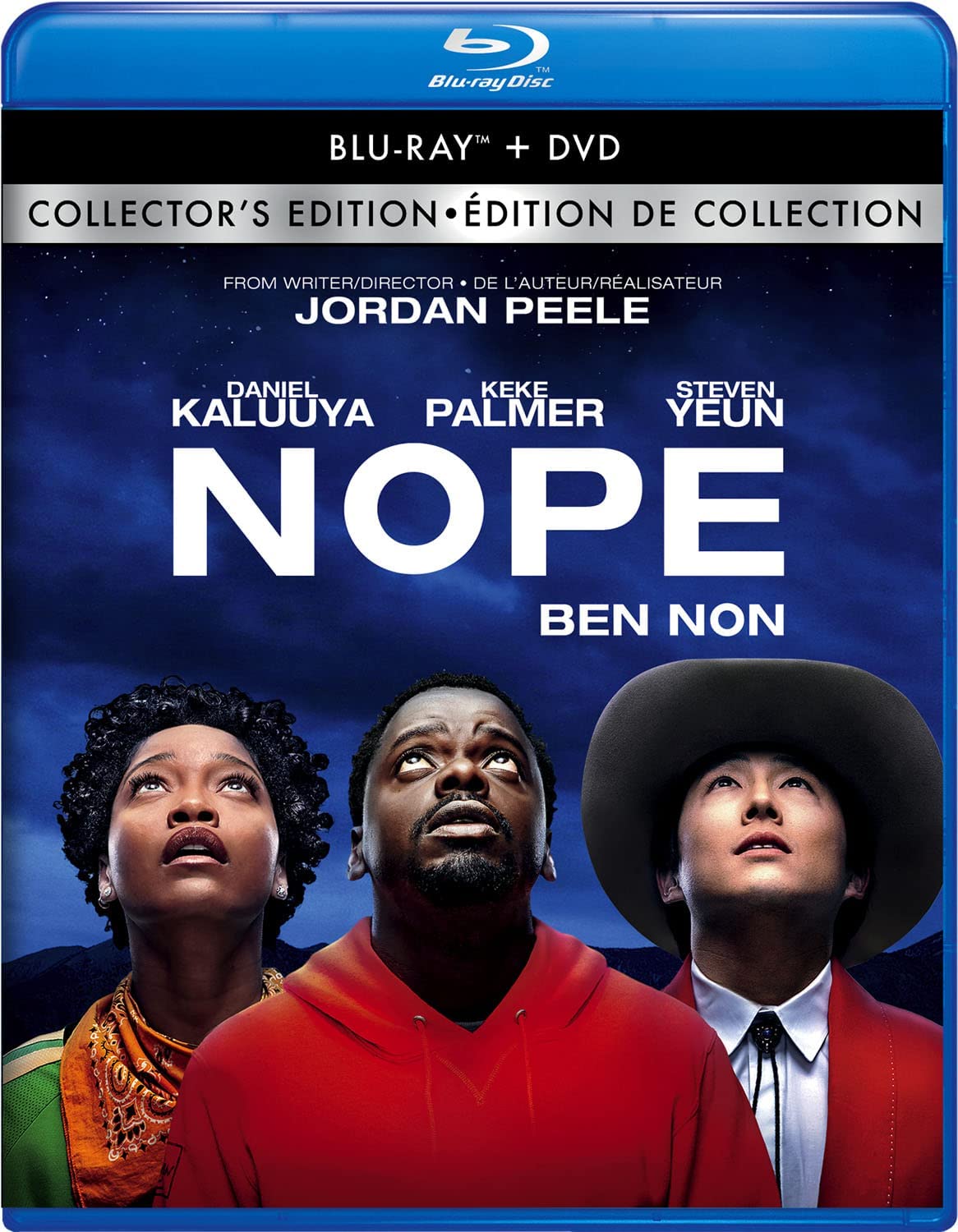 Jordan Peele's debut film, Get Out, was so unique that moviegoers were eager to see more from the Oscar-winning screenwriter and director. Nope is his third outing as both screenwriter and director, and with this film, he offers up even more ingenuity and polish than in his previous two.
From the beginning, when something odd happens to OJ Haywood's (Daniel Kaluuya) father, and years earlier, a catastrophe occurs on a film set during the taping of a 1998 TV sitcom starring children and a chimpanzee, we initially get only bits of what happened and don't see how the two occurrences could be connected. There are also a lot of shots of skydancers, which will become crucial to the plot, but that won't play out until the climax of the film.
OJ's father ran Haywood's Hollywood Horses, which provides horses for Hollywood productions. OJ tries to continue the business following his father's death, but he's so laconic and expressionless that it's clear to see why the filmmakers get frustrated. On the other hand, he's a wonderful horse trainer who speaks to his horses in quiet tones — and his horses are extremely well-trained and obviously trust him, but when it comes to business, it must have been his father who handled the people end of it. Luckily, his chatty and outgoing younger sister Emerald (Keke Palmer) soon arrives on set and smoothes everything over, but she's also so into promoting her other small businesses that she's not paying attention when a crew member startles the horse, causing him to kick out at the makeup person.
With their business taking a hit, Emerald returns to the ranch to help OJ, who takes the horse that was on set and sells him to a western-themed park, promising the horse that he'll get him back one day.
Other than selling horses, OJ has no way to make money, but Emerald has a plan. One night, after they both witness something extremely odd in the sky, she suggests that if they can capture the sight on high quality film, they could make a lot of money and even bring attention to their business.
As OJ, Daniel Kaluuya plays the "strong and silent" type to a point where you just wish he would do something and/or say something. It's an acting choice and luckily, about a third of the way into the movie, OJ begins to come out of his shell. It would be hard not to, with his talkative and active sister forcing him along on her schemes. Keke Palmer brings energy and joy to the role of Emerald, who is a force to be reckoned with — she's not easy for anyone to ignore — including cinematographer Antlers Holst (Michael Wincott), whom she's trying to enlist to help CJ and her in their plan. Add in tech salesman Angel Torres (Brandon Perea), who gets more involved than the siblings wanted, and you've got an array of entertaining characters who play off each other perfectly.
The film has plenty of nods to classic films and pop culture, including the 1958 pop hit "The Purple People Eater," all of which are fun to recognize, and while there aren't any laugh-out-loud moments, Nope offers quiet, understated humor in many scenes. Peele is an incredibly inventive and intelligent director and writer, and there's not a moment when you feel you should take a break to get a drink or a snack while watching Nope. Even the title becomes a source of amusement throughout the film.
Although Nope is listed as a horror, it's really not — it's not frightening; you won't find any jump scares and although there's some blood, it's not gory. Instead, Nope is fascinating, intriguing and wonderfully entertaining. ~Alexandra Heilbron
4.5 out of 5 stars
The Blu-ray comes with an array of entertaining Bonus Features, listed below:
Shadows: The Making of Nope – Jordan Peele, along with the cast and crew, takes you deep inside the making of Nope with a revealing and immersive 56-minute exclusive look behind the scenes.
Deleted Scenes – Each deleted scene has a list of credits, so that actors who didn't make it into the final cut still get a credit on the Blu-ray. Nice touch on the part of the director. Also, we see how the scenes with the chimpanzee were done. The chimpanzee is incredibly realistic, but as we find out, he was played by a human actor and later CGI is used to make him look like a chimp, to the relief of animal lovers.
Gag Reel – Amongst other lighthearted outtakes, we see horses doing what they need to, and Brandon Perea doing some of his own stunts as he gets twisted up in tarp and barbed wire.
Call Him Jean Jacket – The ideas and origins behind what appears to be a UFO in the film and how it gets a name. Jordan Peele reveals that Close Encounters of the Third Kind by Steven Spielberg was a big inspiration for him. We also have a look at the creation of the music for the film, which includes voices at Peele's request and is a mix of styles including western — and completely apropos for each moment on the screen.
Mystery Man of Muybridge – A fascinating look at the famous clip of the first horse and rider to be captured on film in 1895 or 1896 by Eadweard Muybridge, known for his pioneering work in motion-picture projection. The story plays a role in Nope as Emerald brags that the jockey in the film is her great-great-great grandfather. In reality, the jockey is not known, although the horse in the film was on record as Annie G.
If you've seen Nope and you'd like to rate and/or review it yourself, click here. Nope is now available on DVD, Blu-ray, and 4K Ultra HD.
---
---
---
Similar Articles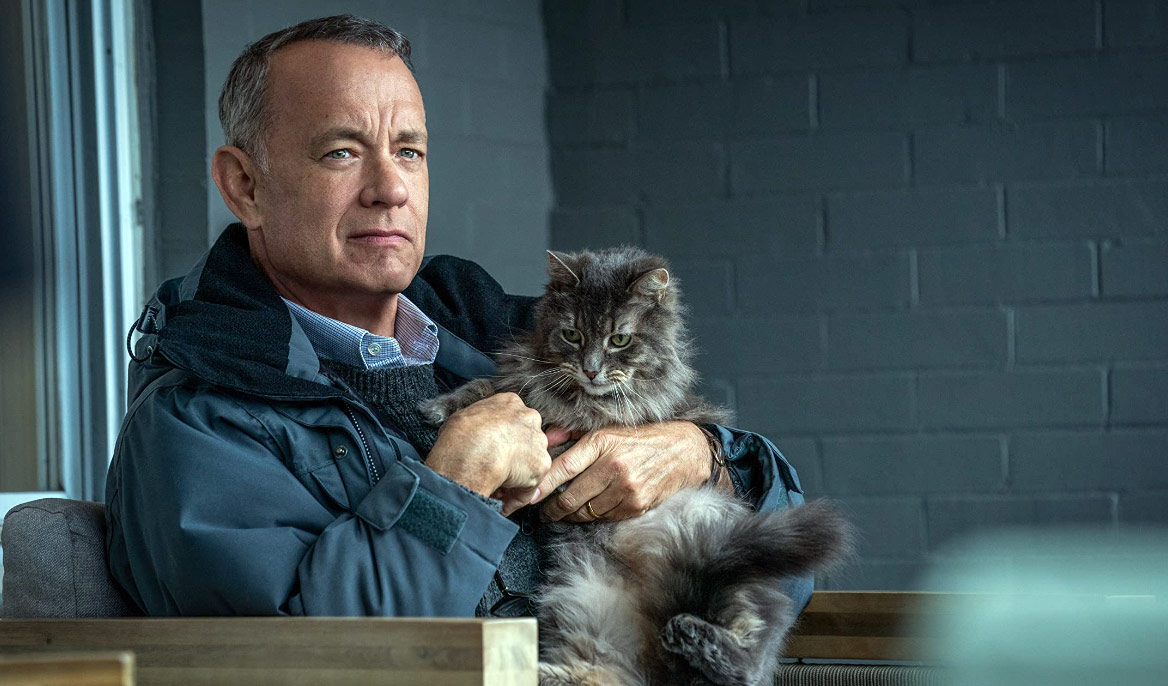 March 13, 2023 | Leave a Comment
Find out what's new this week on Prime Video, Disney+, Netflix, CBC Gem, Apple TV+, Paramount+ and more, as well as what's releasing on DVD and Blu-ray.
---
March 6, 2023 | Leave a Comment
Find out what's new this week on Prime Video, Disney+, Netflix, CBC Gem, Apple TV+, Paramount+ and more, as well as what's releasing on DVD and Blu-ray.
---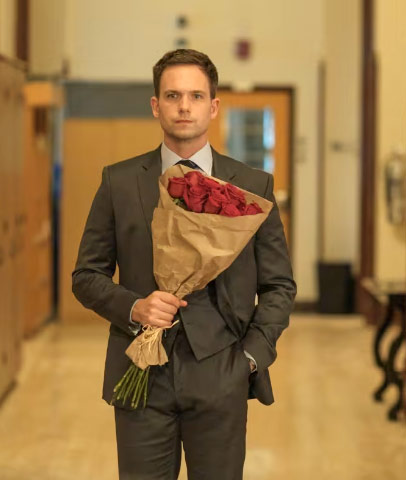 February 27, 2023 | Leave a Comment
Find out what's new this week on Prime Video, Disney+, Netflix, CBC Gem, Paramount+ and more, as well as what's releasing on DVD, Blu-ray, Digital and VOD.
---