Oakes Fegley shines in The Goldfinch – movie review
By Alexandra Heilbron on September 12, 2019 | 1 Comment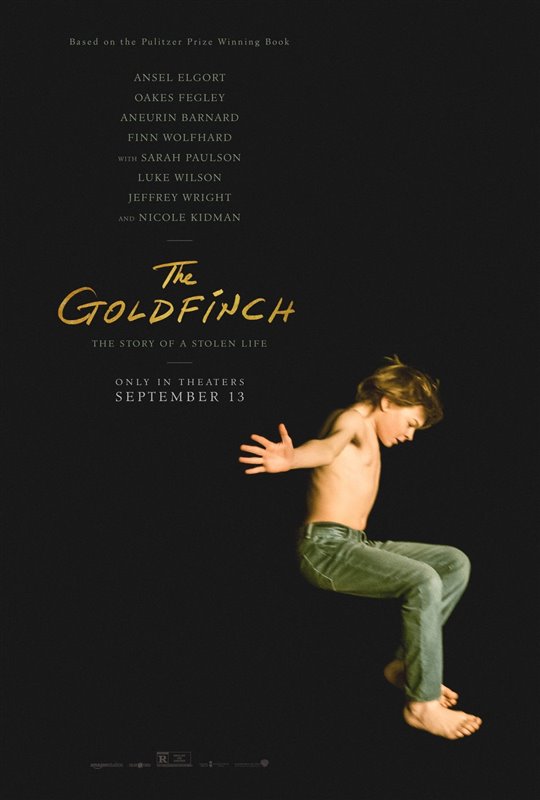 The Goldfinch is based on the Pulitzer Prize-winning novel of the same name, and although the story is basically the same, it's set up completely differently.
In the film, we get snippets of what has happened to 13-year-old Theo Decker (Oakes Fegley). We realize it's something terrible, and as a consequence he has to go live with a family he barely knows, but because the movie isn't played out in chronological order, we have to piece the information together as if it's a puzzle.
We see the adult Theo (Ansel Elgort) in an Amsterdam hotel room, and he's going through something, but we don't know for quite a while what it is that has him distraught.
We do see that young Theo is in a precarious position and just when it looks like he may have a chance at a stable life, his deadbeat father (Luke Wilson) turns up with his trashy girlfriend Xandra (Sarah Paulson) and moves the boy to Las Vegas. There, Theo makes friends with a Russian boy, Boris, who is also motherless, and who has a neglectful and abusive father. Boris introduces him to drugs, which sets Theo on an entirely different path than the one he would have taken, if his mother had still been alive.
Naturally, there's much more to the novel than the movie has time to show, and most of the cuts made sense, but it seemed like more cuts could have been made in order to make time to keep in things that were important. Xandra's neglect of her dog isn't clear, so we don't know why Theo rescues him. The dog could have been omitted as a character, especially since after the rescue, we never see the dog again.
Having read the book, I understood much of what wasn't explained in the film, but audiences who haven't read the book will struggle to understand what's going on. We don't see Theo's struggle over the years about what to do with the painting. We don't know why he's kept it. We don't see his relationship with Pippa develop, or even his relationship with Kitsey. In fact, he's engaged to Kitsey before we even realize his feelings for either girl. We also don't see anything of his friendship with Andy Barbour before or after going to live with the Barbour family.
However, the performance by Oakes Fegley, who carries most of the movie on his shoulders, is definitely worth the price of a ticket. Most of the screen time is devoted to Theo as a youngster, as he's first paralyzed by grief, then struggles to maintain composure as he's placed with people who are almost strangers.
Oakes shows a wide range of emotions throughout the movie. Anyone who's gone through a major loss themselves will recognize what Theo is going through as he desperately tries to appear "normal" while interacting with others in an attempt to fit in.
Several members of the supporting cast also turn in solid performances. Nicole Kidman is almost unrecognizable as the heavily-Botoxed Mrs. Barbour, who seems appalled by Theo's appearance at first, but who slowly grows fond of him in her stilted, formal way. Finn Wolfhard (Stranger Things) brings energy to the screen and provides a convincing Russian accent as Boris, while Jeffrey Wright as Hobie adds much-needed stability and warmth to both Theo and the film.
3 out of 5 stars.
If you've seen The Goldfinch and would like to rate/review it yourself, click here.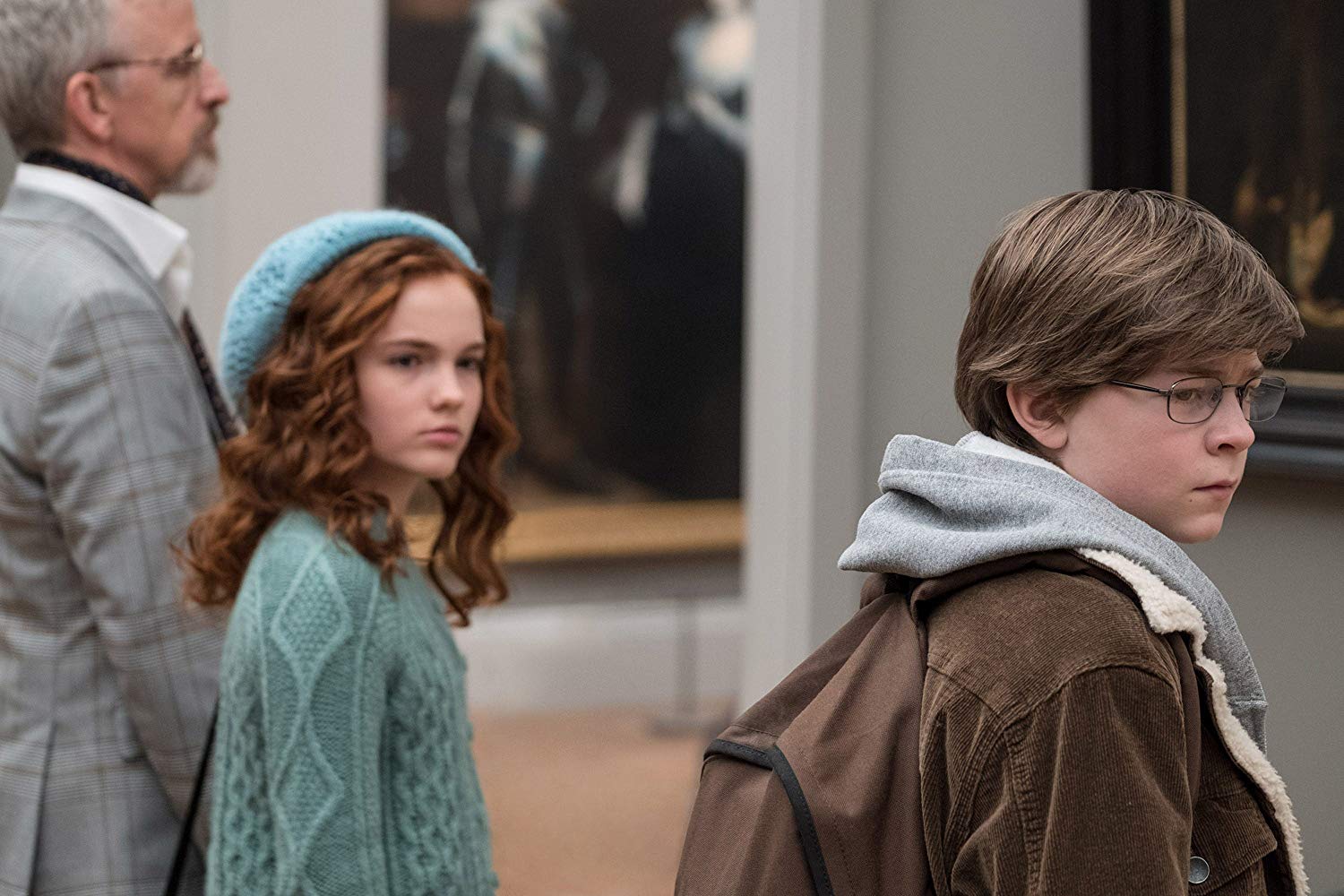 ---
---
---
---
Similar Articles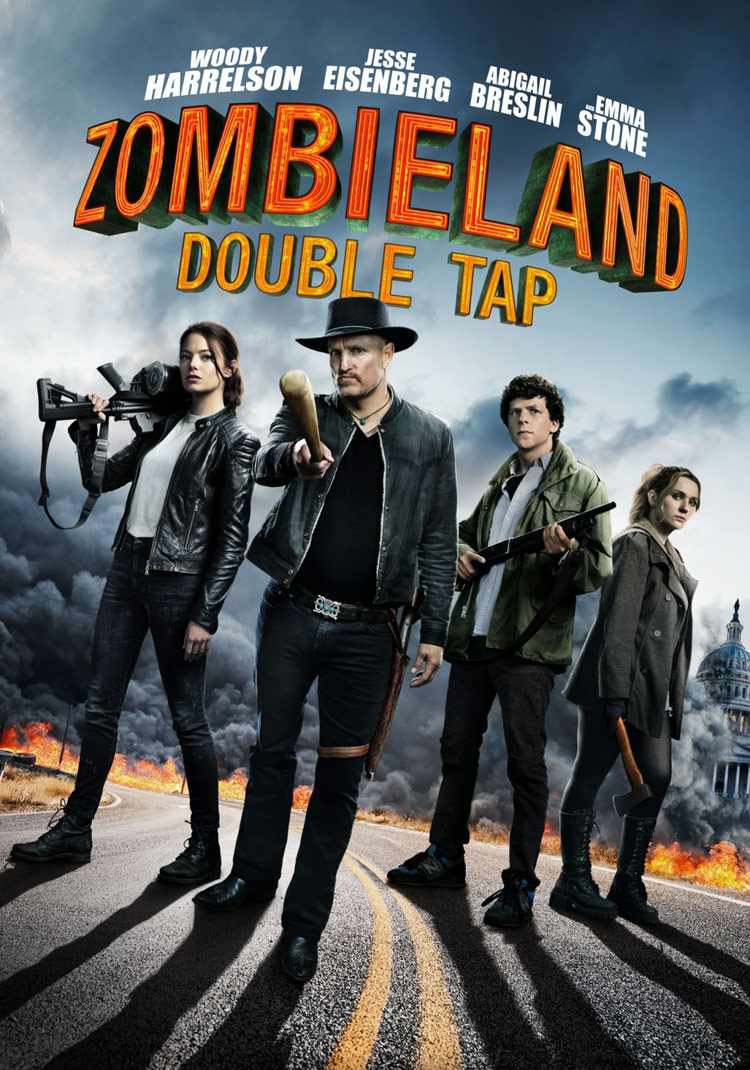 January 21, 2020 | Leave a Comment
Though Zombieland: Double Tap is far from being as fresh as the original, this sequel still features its likeable cast in all their zombie killing glory with some killer laughs along the way.
---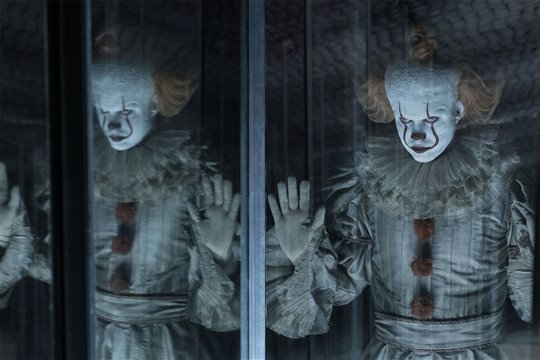 September 5, 2019 | 1 Comment
Pennywise, the devilish clown from Stephen King's novel returns to haunt in IT: Chapter Two, and this time he's even more menacing than in the first film.
---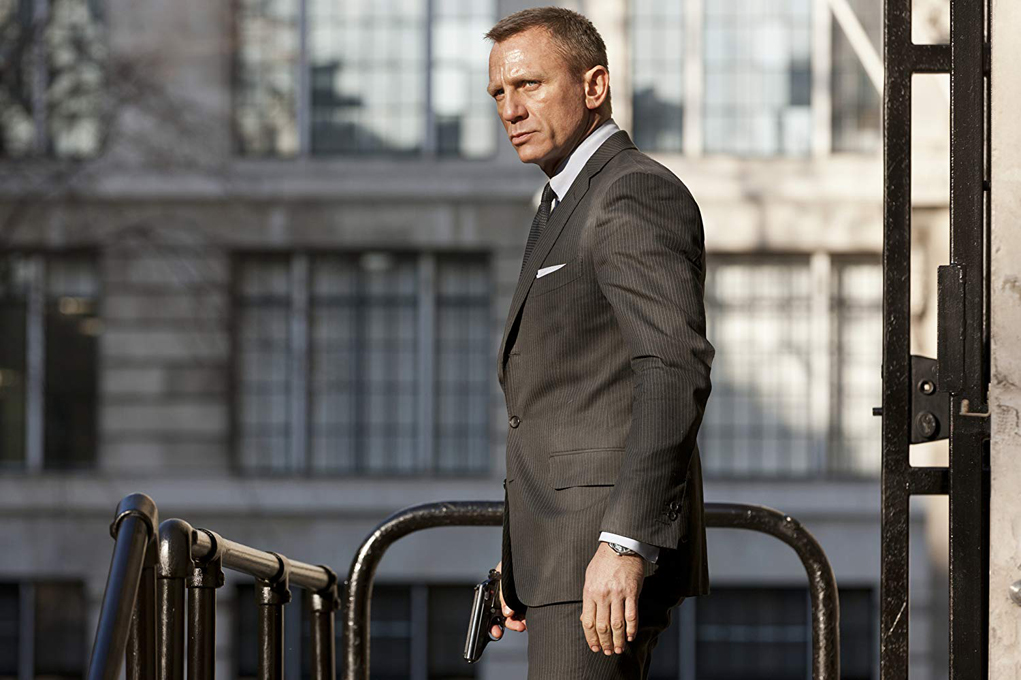 June 6, 2019 | 4 Comments
An explosion on the set of Bond 25 in Pinewood Studios at Buckinghamshire, England has resulted in damage to the stage and a minor injury to a crew member.
---