Ocean's 8 is clever and entertaining- Blu-ray review
By Tribute on September 12, 2018 | Leave a Comment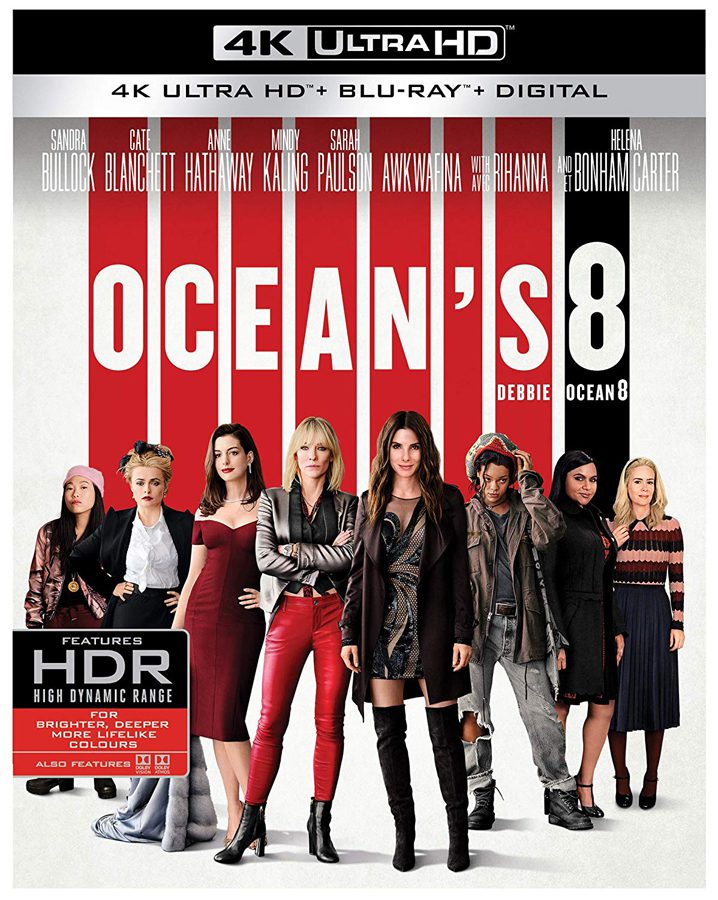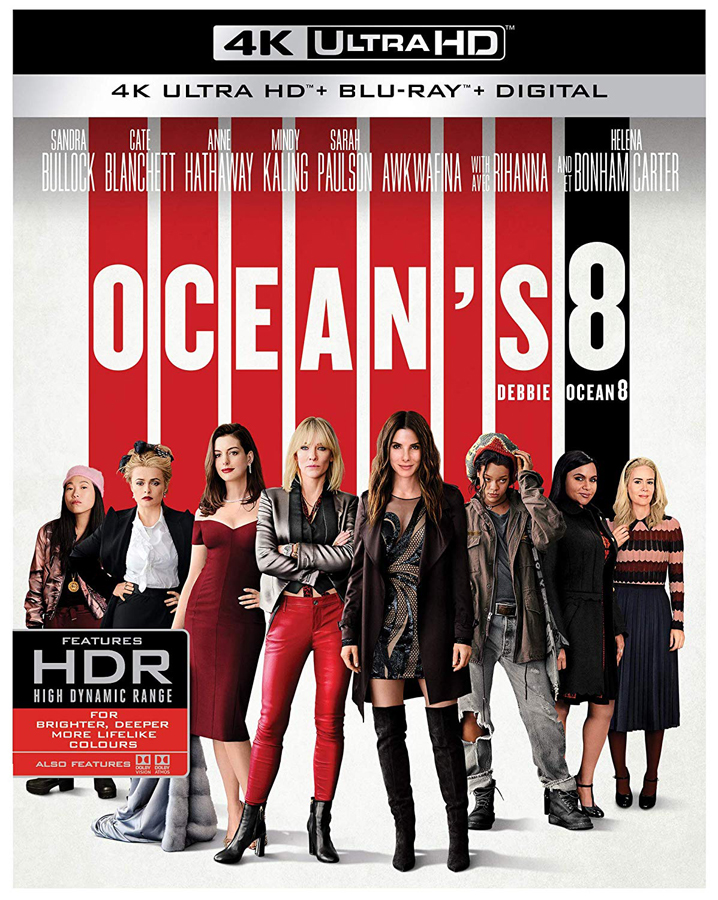 In Ocean's 8, we return to the world George Clooney and his band of merry men first started 17 years ago in Ocean's Eleven; a world where skillful thieves team up to execute an elaborate heist in pursuit of a generous payout. Except this time, it's the ladies' turn to earn some big money.
Debbie Ocean (Sandra Bullock) has just been released from prison after serving a five-year sentence. Although she convinces the parole board that she is completely reformed from her previous life of crime, freedom only means one thing for her: the opportunity to pull off her greatest heist yet.
She enlists the help of her former partner-in-crime Lou (Cate Blanchett) and the two set out to assemble a team of highly skilled women, promising them a hefty payout for their services. The target? Daphne Kluger (Anne Hathaway). Or rather, the $150 million Cartier necklace, known as the Toussiant, which she'll be wearing around her neck the night of the Met Gala.
The team is comprised of jewelry maker Amita (Mindy Kaling), profiteer and stay-at-home-mom Tammy (Sarah Paulson), street hustler and pickpocket Constance (Awkwafina), disgraced fashion designer Rose Weil (Helena Bonham Carter) and Nine Ball (Rihanna), computer hacker extraordinaire.
Much like in the original Ocean's movies, the first half of the film is all about the plan, skillfully explained with just enough obscurity that we as the audience don't really know the exact details, but we know enough to appreciate its complexity. Basically, we know the target, the promised payout, and how each person in the troupe will utilize their skills, which is really all we need.
As the movie charges forward, there are some definite bumps in the road that force the women to adapt accordingly. For instance, the necklace they plan to steal can only be opened with a special magnet that only the jewelry's security team has access to. But despite the challenges, the women manage to make it to the night of the Gala, where their elaborate plan is finally put into action. Now the only question is, will it prove as foolproof as they believe it to be?
Director Gary Ross keeps fairly close to the same formula we've seen in the previous Ocean's movies — introduce the team, explain the plan and then execute the plan. There are definitely similarities between them, but there's also enough original content that this movie can easily hold its own and stand independent from the previous ones.
The greatest praise for this film should be awarded to its all-female cast, and in particular Anne Hathaway, playing perhaps the most haughty, egotistical character of her career. And she does it perfectly. Every line from Daphne Kluger's mouth is delivered with a precise amount of derision; every hair flip, head tilt, and eye-piercing stare is practiced and easily establishes her as glamorous and deeply uncaring about anything that isn't about her. She is a definite standout in a cast overflowing with big names and big talent.
Sandra Bullock and Cate Blanchett offer tremendous performances as well. They're cool, level-headed and incredibly clever; the perfect duo to direct a team of criminals.
Bullock's Debbie Ocean is deliciously cunning and unapologetic, and she delivers the perfect amount of sardonic humor mixed with sober focus to firmly establish herself as team leader. She rarely even has to deliver a line to achieve this — her cool, tight-lipped stare does all the communicating she needs. She doesn't have the same easy charm that her brother Danny Ocean (George Clooney) brought to the originals, but that's because she doesn't need it to earn people's respect.
There are some characters that unfortunately aren't given the same opportunity as the others to stand out in the crowd. Mindy Kaling in particular could have easily contributed a lot more but wasn't utilized in the way I'd hoped she would be. She often blends into the ensemble, becoming a face in the crowd rather than an independent character.
Overall, the film is an entertaining and worthwhile watch. The plot is clever, the heist is gripping, and the cast all work tremendously together to create a team of criminals you are more than happy to root for — not always so easily achieved by a franchise "sidequel." ~Caitlyn Clancey
Blu-ray Bonus Features

A Heist in Heels – The film's all-star female cast and director Gary Ross sit down to talk about the ways in which Ocean's 8 celebrates women.
Ocean's Team 3.0 – Each of the eight team members are explored a little deeper with insight given from both the cast and co-writer Olivia Milch.
Re-imagining the Met Gala – The movie created its own Met Gala for the big heist sequence, which was certainly no small feat, considering the elaborate pageantry and beauty of the real one. Crew and experts alike weigh in on the authenticity of the imagined event and how the costumes, set design and expert cinematography all came together to create the spectacular new Met Gala.
Deleted Scenes – There are two deleted scenes included on the Blu-ray. In one, Tammy describes in greater detail the planned heist to members of the team, and in the other scene we see Debbie continue to tease Tammy about her new life as a mom living in the suburbs.
Click here to get your own Blu-ray/DVD copy of Ocean's 8 at Amazon.ca.
---
---
---
Similar Articles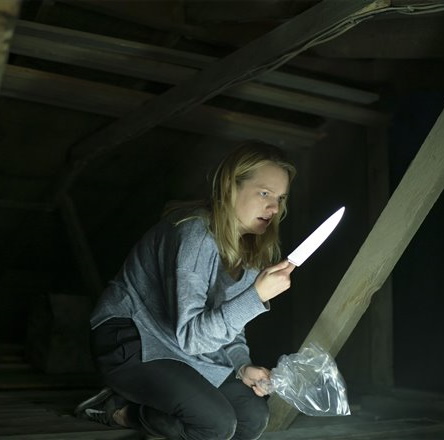 May 26, 2020 | 1 Comment
The Invisible Man is an edge-of-the-seat psychological thriller that will not only be enjoyed by horror fans, but thriller lovers as well. Read our review!
---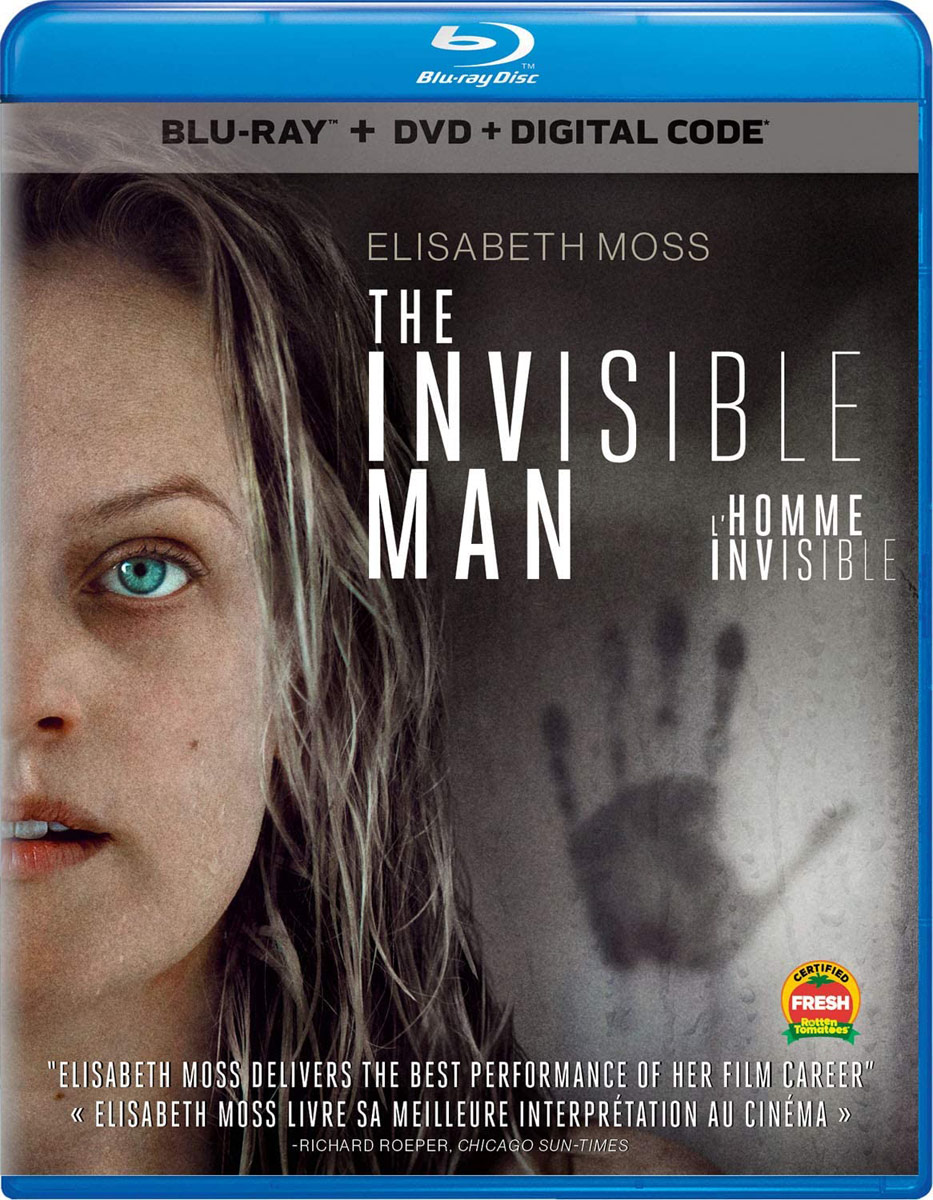 May 26, 2020 | Leave a Comment
There are several movies available to buy or rent for home viewing, including two horror films, an uplifting musical-themed film, a thriller and more!
---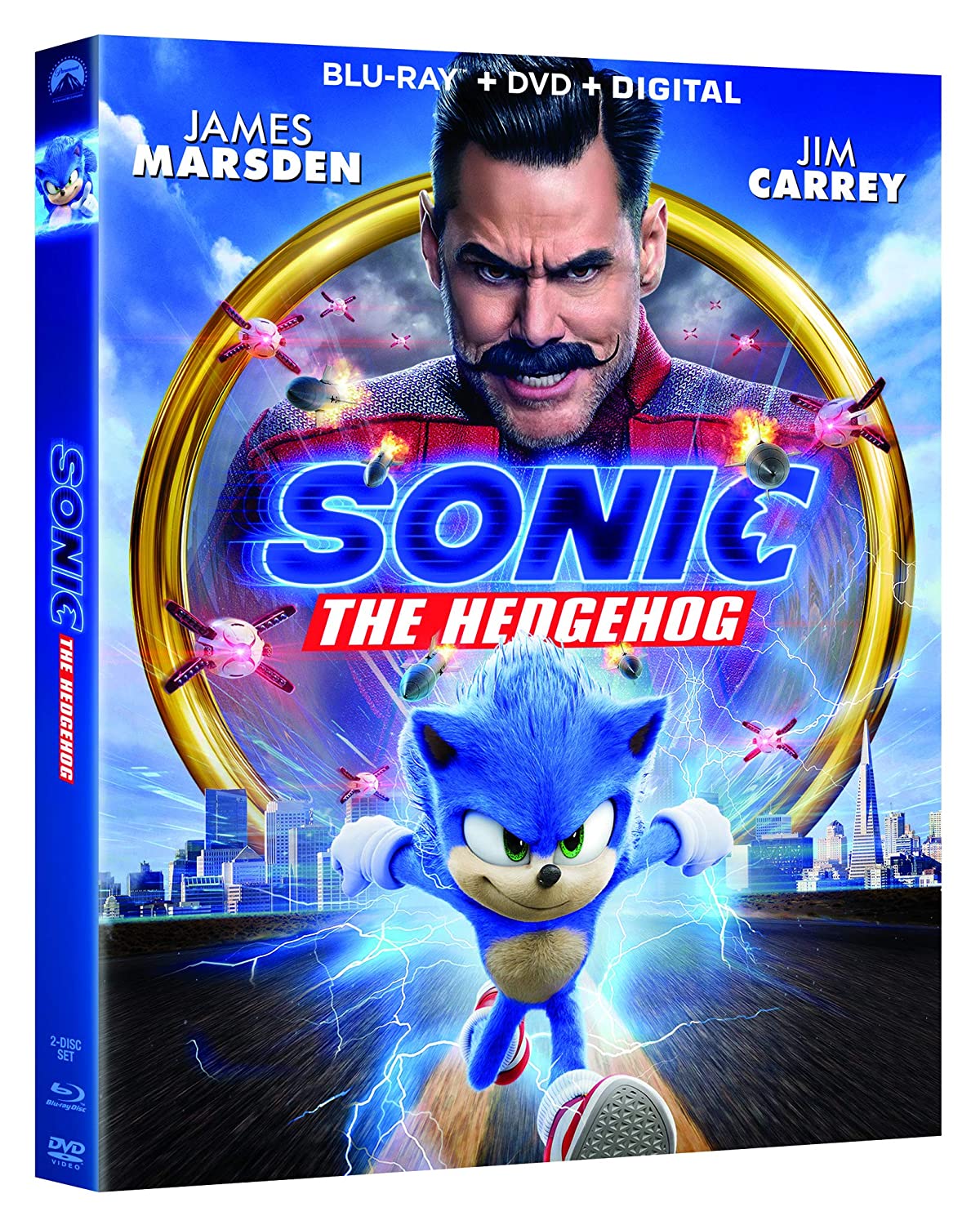 May 21, 2020 | Leave a Comment
Sonic the Hedgehog is a fun film that stays true to the tones and themes of the video game and also ensures young fans are taken on an epic adventure.
---