Office Christmas Party: a riotous, tawdry good time – DVD review
By Tribute on April 4, 2017 | 1 Comment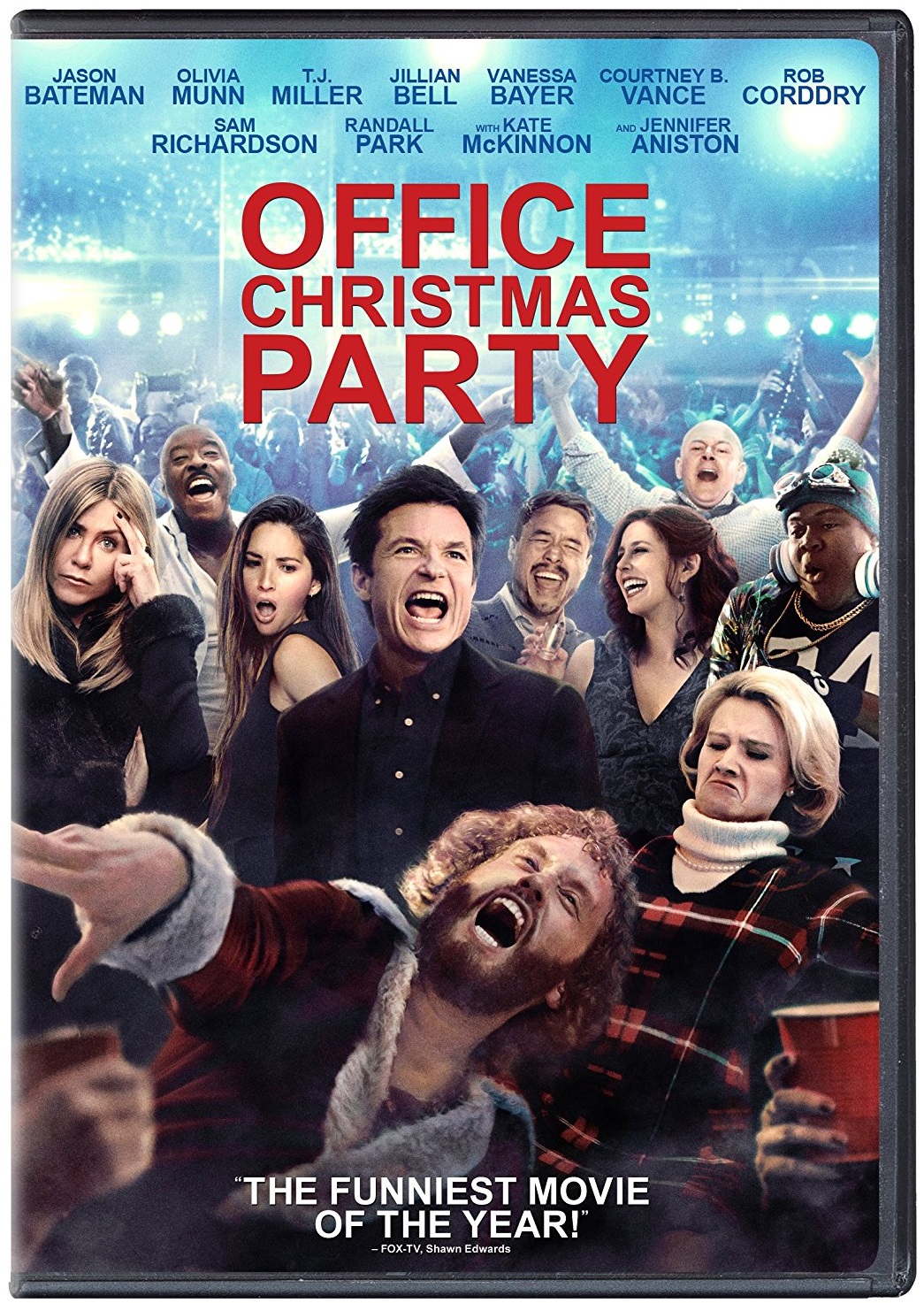 Watching a Christmas film isn't an activity everyone is eager to do in spring. Watching a film about a raucous, raunchy and unruly party, however, is an appealing idea in any season.
Office Christmas Party is Josh Gordon and Will Speck's (Blades of Glory) wildly entertaining lovechild. Written by Justin Malen, Laura Solon and Dan Mazer, it chronicles one company's effort to embrace the holiday spirit and in the process, secure a client in order to stay afloat.
The film opens in Chicago by introducing the viewer to Josh (Jason Bateman), the newly divorced chief technical officer of a tech company called Zenotek. Access is granted to his workplace and his dynamic, animated group of colleagues. Included in the bunch are: Tracey (Olivia Munn), a quirky, ingenious developer with an idea to revolutionize the Internet and with whom Josh has a romantic history; Mary (Kate McKinnon), Zenotek's odd yet endearing HR director; and Clay (T.J. Miller), an irresponsible goon who also happens to be the head of the branch.
The first third of the film focuses on Zenotek's preparations for its "non-denominational holiday mixer." But the merry plans are spoiled with the arrival of Carol (Jennifer Aniston), Clay's sister and CEO of the company. The ice queen waltzes into the office wearing stilettos and without a hair out of place, and coldly cancels all Christmas festivities. The female Grinch also drops a bomb on Clay, Josh and Tracey — if they don't drum up a way to secure Data City, a major account they're pitching to snag, she'll pull the plug on the entire branch.
This is when the crafty trio decides to approach Walter (Courtney B. Vance), Data City's representative, and invite him to their office Christmas party (which they choose to pursue at all costs). What they have in mind, however, isn't so much a low-key, one-drink-per-person social as it is a rip-roaring rager. Replete with vibrators, a female escort dolling out sexual favors in the bathroom, water coolers labeled "Gin," "Vodka," and "Tequila," and a snow-making machine that releases cocaine on the partygoers, there's nothing subtle or classy about the gathering.
The brand of comedy Office Christmas Party adopts is similar to that featured in The Hangover or even Bridesmaids. It's brash, brazen, vulgar and silly, and wholly engaging.
From Jason to Olivia and on-screen siblings T.J. and Jennifer, the cast excels. The cream of the crop, though — or star atop the Christmas tree — may be Kate McKinnon (or the "farty cheese lady" as Jennifer's character nicknames her). But to earn that title, she faced tough competition from office security guard Carla (Da'Vine Joy Randolph) and Uber driver Lonny (Fortune Feimster), who has a penchant for the word "bitch" (always said with extra zest).
As a sidenote, audiences may be wondering where Kathryn Hahn's role in the film went. After seeing her in We're the Millers and Bad Moms, she seems like an actor perfectly suited for Office Christmas Party. Her shamelessness and spunk would fit right in.
Between a reindeer drinking from a toilet bowl to an orgy going down in the bathroom stall next door, there's no shortage of untamed, unabashed fun in the film. The horse-riding Jesus may strike a particularly comedic chord in viewers.
Office Christmas Party is not suggestive or understated. Rather, it prides itself on holding nothing back and boldly depicting the most profane, inappropriate antics of drunken partiers. But it succeeds in exactly what it aims to achieve — to induce laughter. So grab a (spiked) glass of punch and RSVP to one of the most amusing, audacious and debauchery-heavy on-screen bashes in recent memory. You won't leave with your dignity, but you won't regret it, either.
If you've seen Office Christmas Party and would like to share your thoughts, click here. ~Matthew Pariselli
---
---
---
---
Similar Articles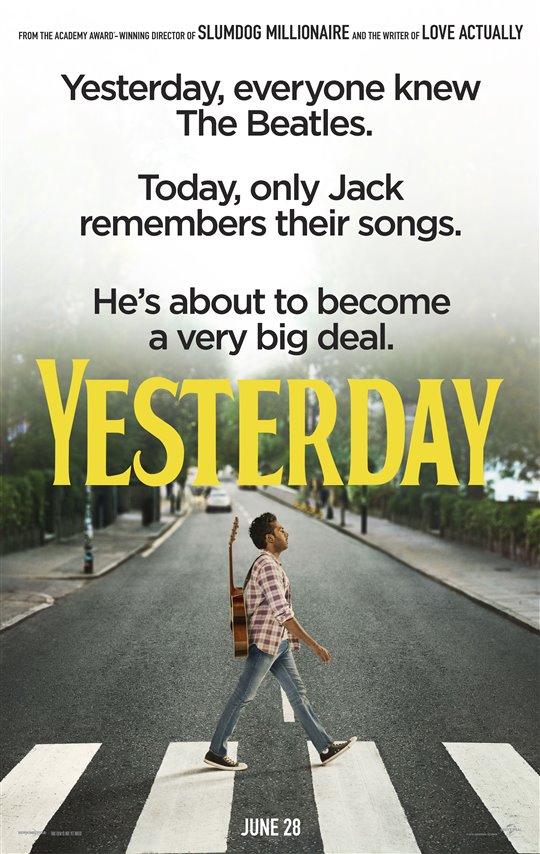 June 27, 2019 | 6 Comments
Yesterday is a hilarious comedy about a young musician who becomes famous for playing songs written by The Beatles when a global blackout alters the universe.
---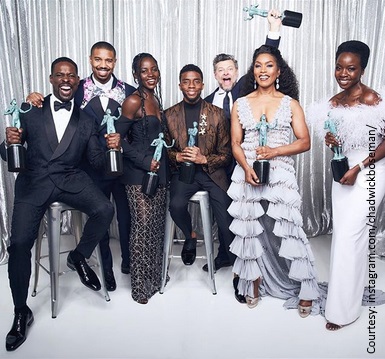 January 28, 2019 | 1 Comment
The 2019 Screen Actors Guild Awards took place in Los Angeles last night. Rami Malek and Glenn Close nabbed the top awards as well as the cast of Black Panther.
---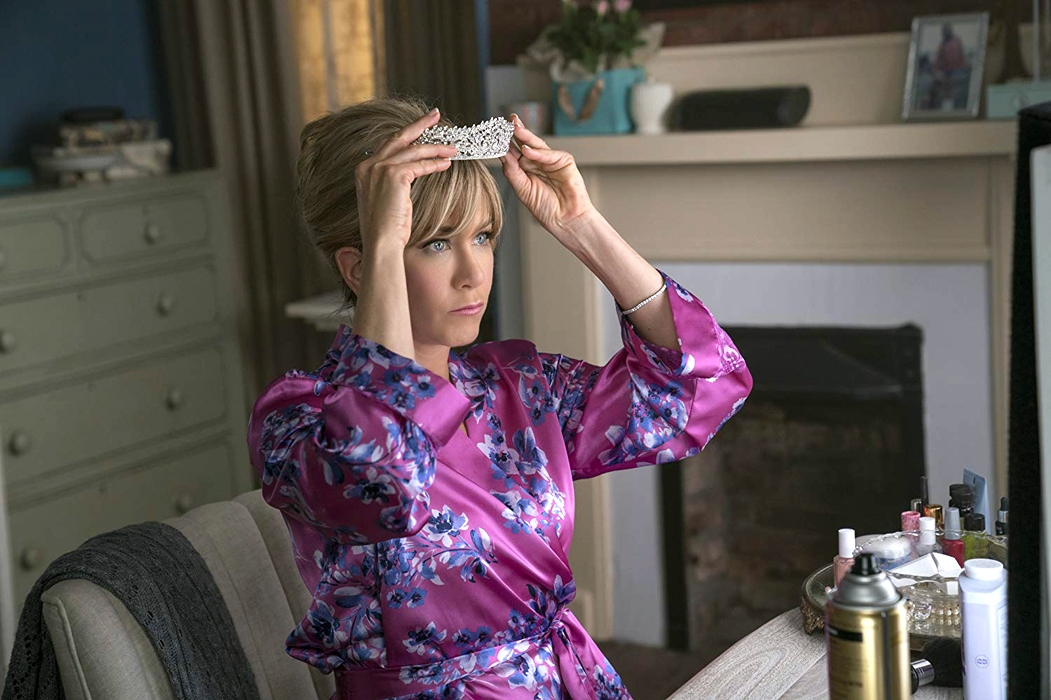 November 22, 2018 | Leave a Comment
Check out some of the original content Netflix is offering this December 2018, including movies featuring A-list stars, as well as which shows are leaving.
---