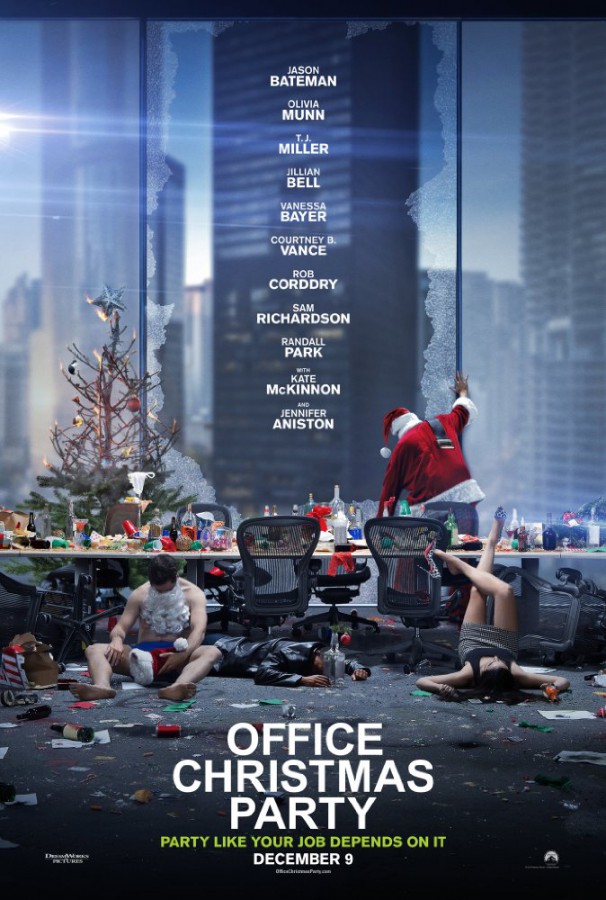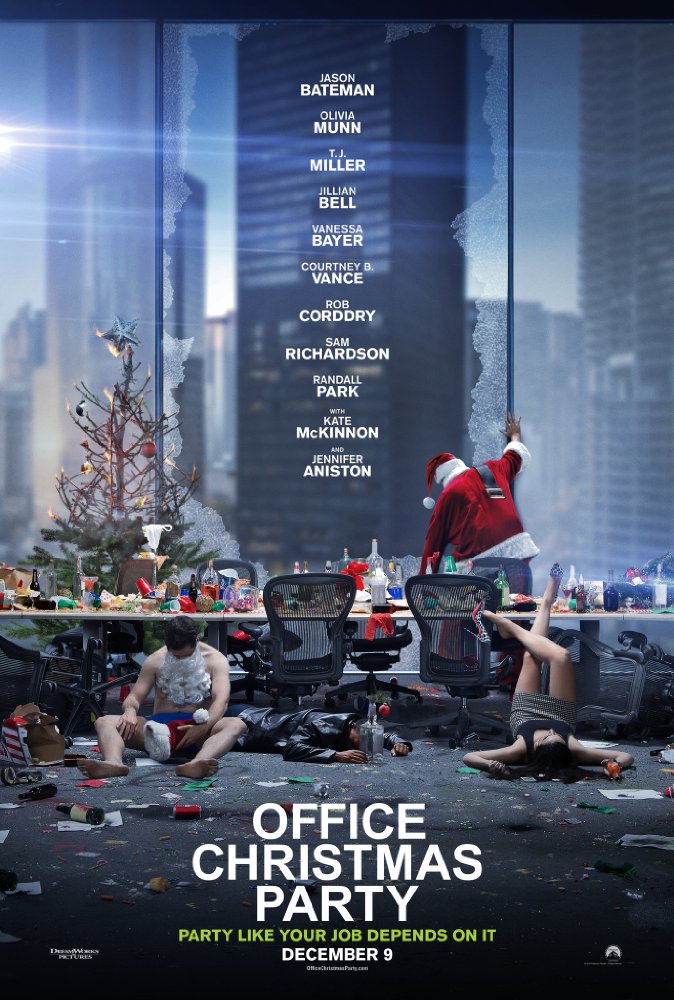 Although Office Christmas Party couldn't capture the top spot at the box office last weekend, the holiday comedy's third trailer did manage to sneak its way to the top as the most-watched trailer of the week.
Baby Groot for the win! With over 81 million views in its first 24 hours of release, it's no wonder the hilarious and adorable teaser trailer for Guardians of the Galaxy Vol. 2 also landed itself among the most-popular trailers here at Tribute.ca.
Another long-awaited first look, the fast-paced first official trailer for The Fate of the Furious, rode its way to the top five, while the premiere trailer for Allied and the final trailer for Arrival follow closely behind.~Shelby Morton
Make sure to check out all the top trailers below:
1. Office Christmas Party
2. Guardians of the Galaxy Vol. 2
3. The Fate of the Furious
4. Allied
5. Arrival
Office Christmas Party- When hard-partying Chicago bank manager Clay's (T.J. Miller) CEO sister Carol Vanstone (Jennifer Aniston) threatens to shut down his branch, he decides to throw an epic Christmas party against her wishes in order to secure a huge client and save the branch. He sets up the party with help from his co-workers, including Mary (Kate McKinnon) and Tracey (Olivia Munn), as well as his Chief Technical Officer, Josh (Jason Bateman), but the party turns out to be a lot crazier than anyone had anticipated, as it leaves the office in a state of chaos and destruction.
Guardians of the Galaxy Vol. 2- Picking up after the events of the first Guardians of the Galaxy, the whole gang — Peter Quill aka Star-Lord (Chris Pratt), Gamora (Zoe Saldana), Groot (Vin Diesel), and Rocket (Bradley Cooper) — is back, but this time it's to uncover the mystery of Peter's true parentage.
The Fate of the Furious- The eighth installment of the Fast and Furious franchise now has Dom (Vin Diesel), Letty (Michelle Rodriguez), Roman (Tyrese Gibson), Tej (Ludacris), and Luke (Dwayne Johnson), settling into their new team dynamic, without Brian (Paul Walker) or Mia (Jordana Brewster). However, when Dom suddenly betrays them — and sends Luke to jail — to team up with a dangerous criminal terrorist named Cipher (Charlize Theron), their "family" as they know it thrown into disarray. Now the Fast and Furious crew has been recruited by a top-secret government ops team, led by Frank Petty (Kurt Russell), in order to help stop Dom and his new boss from committing unspeakable acts of terror.
Allied- In 1942 Casablanca during WWII, Max Vatan (Brad Pitt), a French-Canadian intelligence officer, meets French Resistance fighter Marianne Beausejour (Marion Cotillard), on a deadly mission behind enemy lines. They fall in love while working together on a mission to kill a German official, and afterwards Max convinces Marianne to come with him to London to marry him. She does and the happy couple soon have a child together. However, their relationship is threatened by the pressures of war, especially when Max is told that Marianne may be a Nazi spy. He's given 72 hours to find out the truth, and if the suspicions are true, he's ordered to execute her or be hanged himself.
Arrival- When mysterious spaceships land in various locations around the world, the military hires an elite team consisting of linguist Louise Banks (Amy Adams), Ian Donnelly (Jeremy Renner) and Colonel Weber (Forest Whitaker) to investigate. As mankind is on the verge of a global war, Louise must learn the language of the aliens to allow communication, and the team must determine whether these alien crafts simply come in peace — or are a threat to humanity. Based on a 1998 short story by Ted Chiang called Story of Your Life.