One More Time starring Christopher Walken and Amber Heard – DVD review
By Tribute on June 17, 2016 | 1 Comment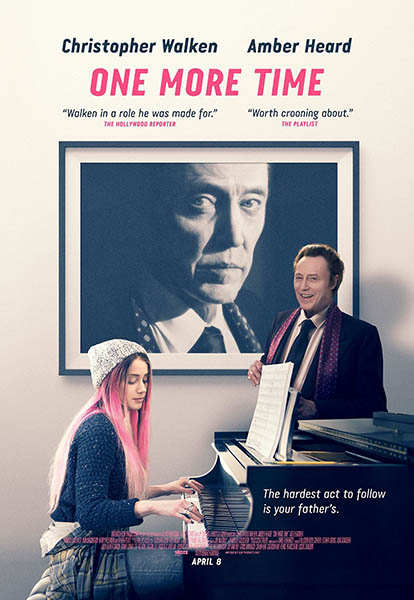 One More Time is the story of singer-songwriter Jude (Amber Heard) and her father Paul (Christopher Walken). Paul was a crooner back in the day. His Wikipedia page (which Paul edits nightly) puts him among the top tier of crooners, but still short of Frank Sinatra, Dean Martin and Tony Bennett.
Jude makes a living as session singer, although she usually shows up late to her dates. Jude often wakes up hungover with a strange man in her bed. When her landlord and she have a "disagreement over rent," Jude heads for the Hamptons to stay with her father's family.
Paul has been pretty happy these days. He wrote a song, something he rarely does, that he's sure will be his comeback hit. He asks Jude to play piano while he performs the song for his sixth wife Lucille, Jude's sister Corinne, Corrine's husband Tim and their young son David.
Christopher Walken can really sing, and so can Amber Heard. When they sang, I felt their characters' tumult. We can hear Paul's bitterness as well as Jude's sense of isolation. She calls her father Paul, not dad, and the reasons why are doled out slowly throughout the movie.
The movie is dialogue heavy and mostly consists of the two actors playing off each other. It's like watching a great tennis match. One serves and the other responds brilliantly. It's not just the script, it's how the actors interpret the material.
The most curious detail about One More Time is the fact that it's a fictional story that for some reason takes place in the mid 2000s. That's too recent to be a period piece, and it's so subtle that many will probably miss it. But it's there. The cars are of that era, Jude's cellphone and iPod are of that era and so is the popularity of the Flaming Lips, who broke into the mainstream in 2002.
These characters were set up so well and Jude is such a likable and sympathetic character that I was left wanting more of her. Amber Heard made Jude feel like a real person, something that can elude even the most A-list of actors.
She broke my heart when she sang Montreal. According to the song, something grave happened in Montreal. Jude sings, "I'm never going back to Montreal." This is never explained in the movie, which takes place in New York City. This mysterious melody adds another dimension to Jude. Jude is guarded and sharp tongued, but in this song we get a glimpse of what she was like as a girl. We can hear fragments of her past, told not literally, but through associative metaphors. I can't stop listening to Montreal.  
I recommend One More Time for music lovers and for fans of movies that focus on characters and the relationships between them.
If you've seen the movie, tell us your thoughts in the comments and click here to review the movie.
If you haven't: listen to Montreal. Lie down, try not to cry. Cry a lot. ~ Yanis Khamsi
---
---
---
---
Similar Articles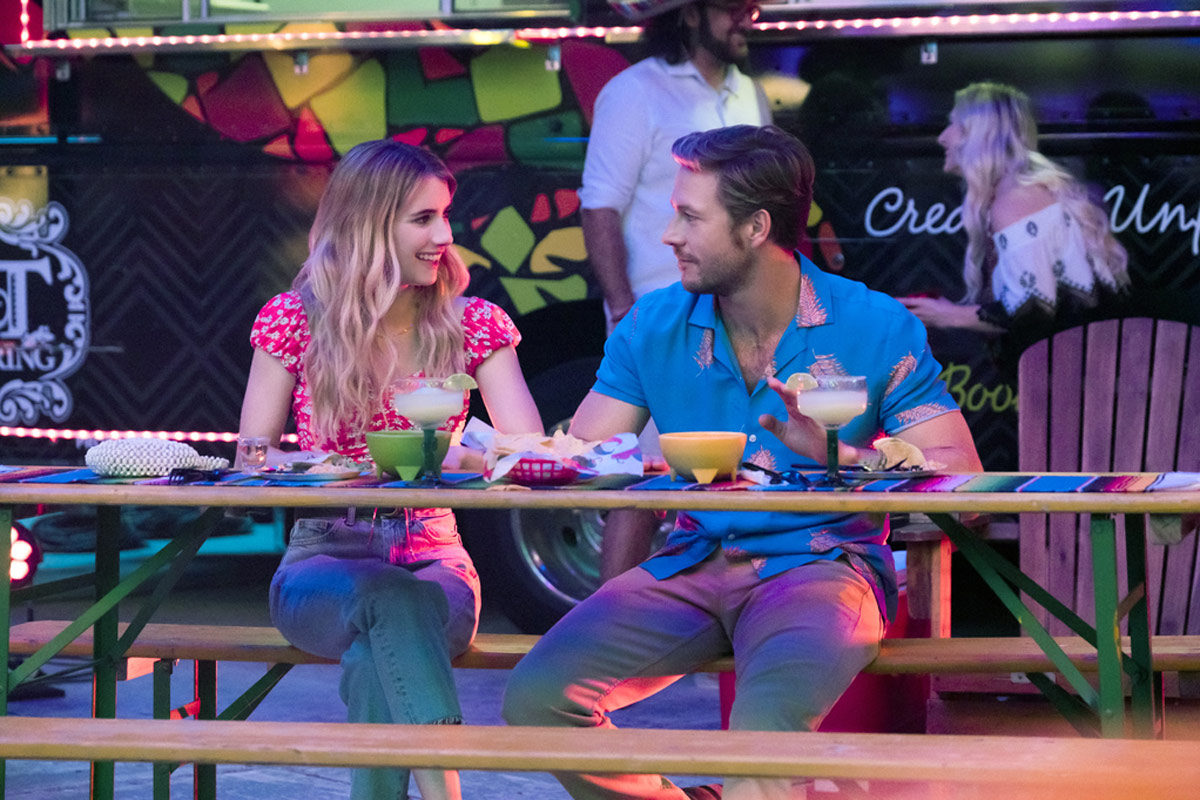 October 26, 2020 | 1 Comment
Check out what's releasing this week on DVD, Blu-ray and on streaming shows, including Disney+, Netflix, Amazon Prime Video, BritBox, Acorn TV and Sundance Now.
---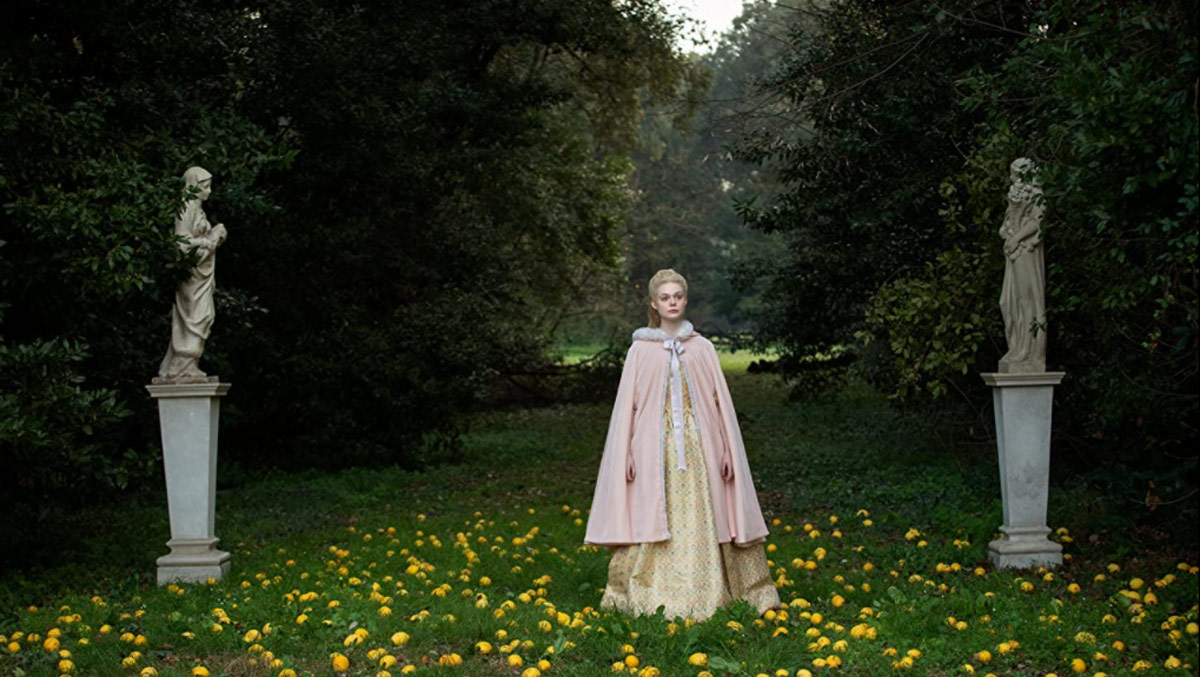 October 19, 2020 | Leave a Comment
Check out the new DVDs, Blu-rays and streaming shows (Netflix, Amazon Prime Video, BritBox, Acorn TV, Sundance Now and Disney+) coming out this week.
---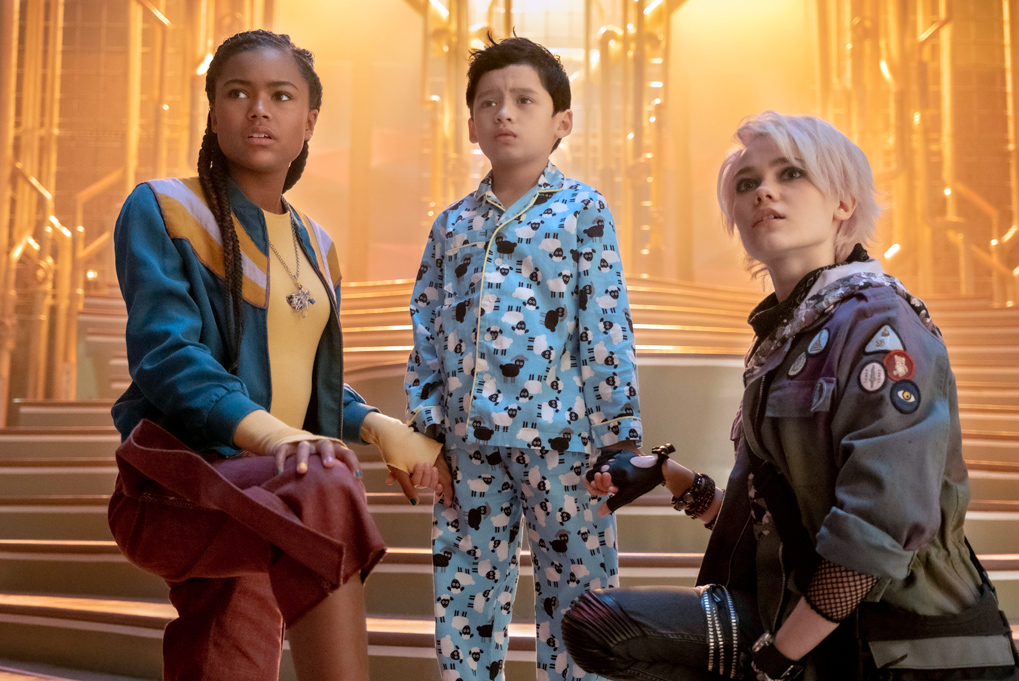 October 13, 2020 | 1 Comment
Check out the new DVDs, Blu-rays and streaming shows (Netflix, Amazon Prime Video, BritBox, Acorn TV, Sundance Now and Disney+) available to watch this week.
---