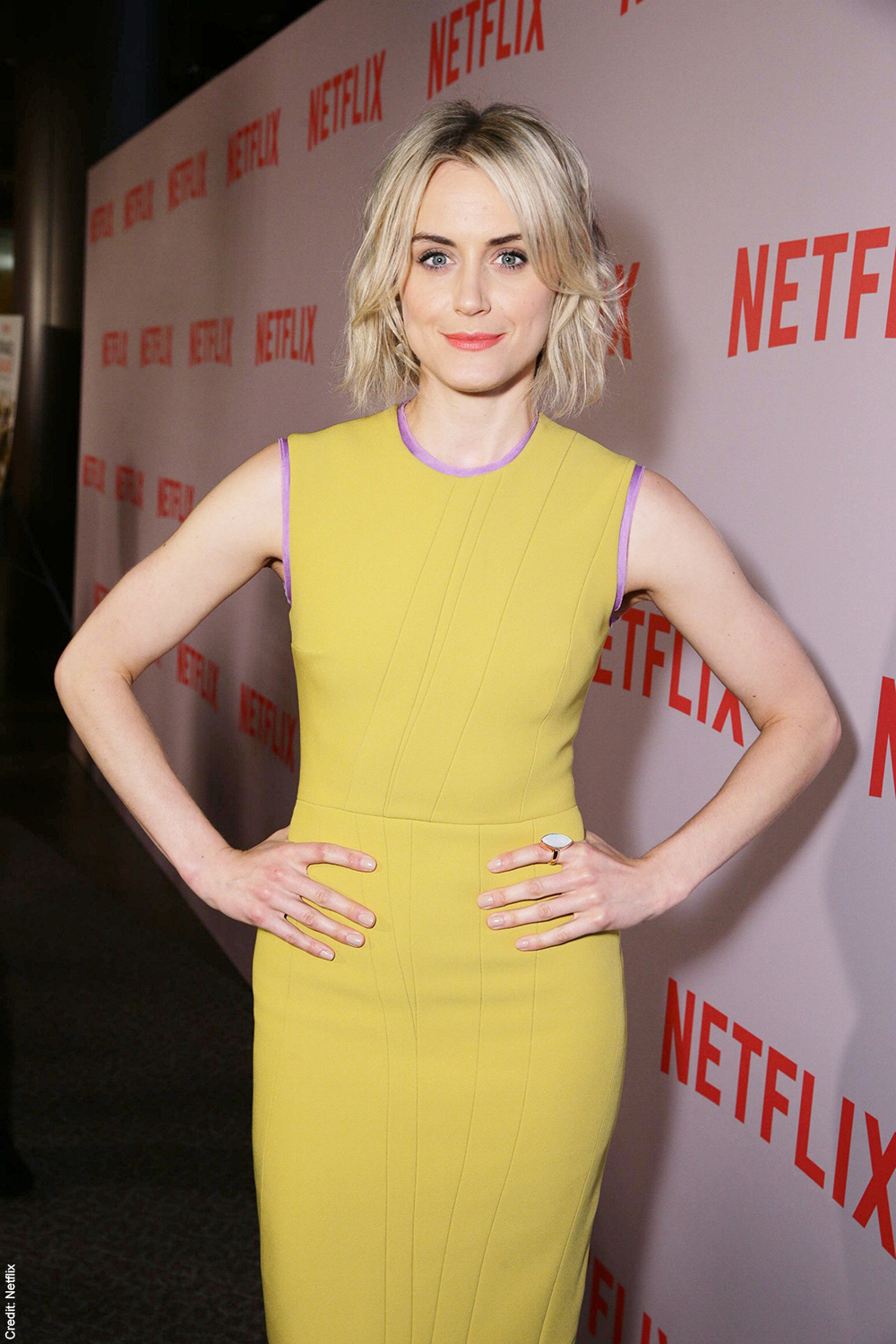 The cast of Orange Is the New Black came together for a panel discussion in Los Angeles yesterday to answer questions about the upcoming third season.
Orange Is the New Black is an original Netflix series that has a very strong following and has won multiple awards, including three Emmy Awards, two SAG Awards, two AFI honors, three Critics' Choice Television Awards, one NAACP Image Award, one PGA Award and two GLAAD Media Awards.
Jenjo Kohan, creator of the hit series, was joined by six cast members to talk about what fans can expect in season three. The Hollywood Reporter covered the event and heard the women open up about the show's nudity. Star Taylor Schilling says she has a difficult time with nude scenes.
"I've been scared of the nudity, so I've needed some hand holding. It's a physical manifestation of the internal vulnerability. Once that's very clear, as an actor, I can go anywhere, I've gained a lot of confidence through that, too," she said.
Kohan says she would add a lot more nudity to the series if she could but only if she has a good reason for it.
Speaking about season three, Kohan says, "It's a little lighter than season two." She says fans can expect to get a little more background history of the characters and see more of a focus on faith and motherhood.
The show has brilliant characters, storylines and really gives an insight into some of the problems with the U.S. prison system. Kohan feels strongly about the issue and says, "The prison industrial complex is a giant embarrassment and failure in this country."
The third season of OITNB hits Netflix on June 12. Check out the panel photos below. ~Erin Stewart