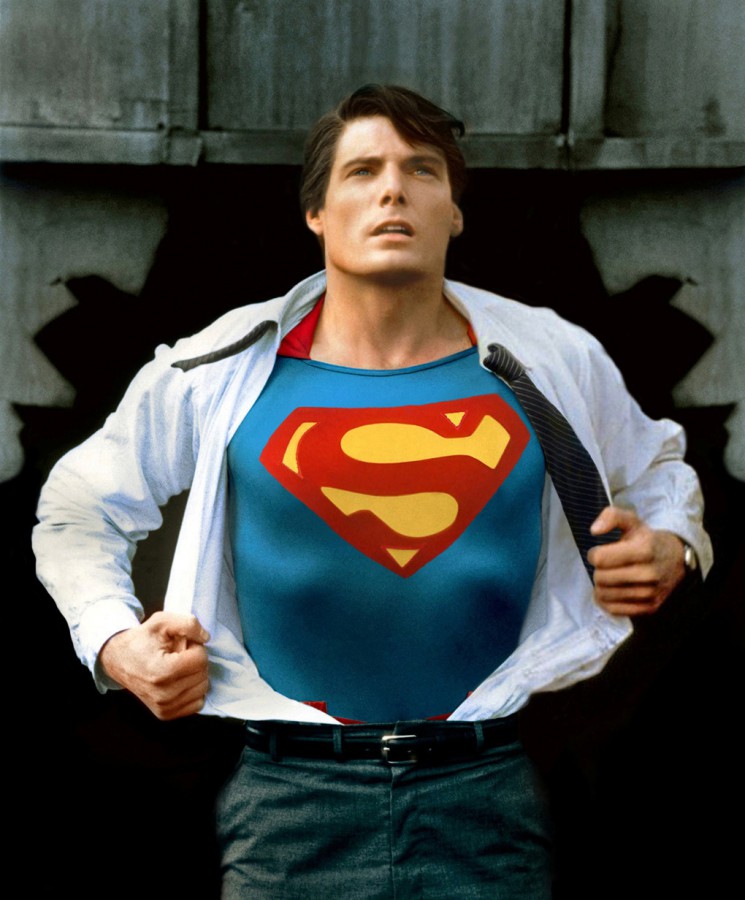 Have you ever wondered what it's like to be the Man of Steel? Have you ever dreamed of fighting crime just as the Caped Crusader does?
Well, fans can now be that much closer to feeling like their favorite superhero.
Original costumes worn by Christopher Reeve and Michael Keaton have been put up for auction for die-hard film lovers to bid on. The ensembles are being sold by Los Angeles-based Nate D. Sanders Auctions.
The "muscle tunic" worn by the late Reeve in 1978's Superman during the iconic flight scenes is one of the costumes available. The outfit also includes some unique details: two stitched holes on the sides that were used to attach the harness, and four snaps to attach the cape. The tag at the nape of the neck reads: "CHRISTOPHER REEVE / 12312 WITH MUSCLES / SUPERMAN." It comes with a Prop Store Certificate of Authenticity.
The Batsuit, made famous by Keaton in 1992's Batman Returns, is also available to the highest bidder. The costume comes equipped with some of the original components featured in the Tim Burton-directed film, including the cowl, cape and body. Some additions, according the auction's website, such as the gloves, belt, Batman symbol, and boots are replicas for the display.
Bidding starts at $40,000 and $35,000, respectively. Auctions for both items close on Jan. 26, 2017. ~Ashleen Grange