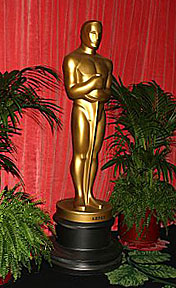 The 87th Oscar nominations will be announced live tomorrow morning (Thursday, January 15, 2015) at 5:30 a.m. PST/8:30 a.m. PST and we will be featuring the live stream right here! Chris Pine, Academy President Cheryl Boone Isaacs, and directors Alfonso Cuarón and J.J. Abrams, will be announcing nominations in all 24 categories from the Samuel Goldwyn Theater in Beverly Hills.
Cuarón and Abrams will announce the nominees in the following categories at 5:30 PST /8:30 a.m. EST: Animated Feature Film, Documentary Feature, Documentary Short Subject, Film Editing, Original Song, Production Design, Animated Short Film, Live Action Short Film, Sound Editing, Sound Mixing and Visual Effects.
Immediately afterwards, at 5:38 PST/8:38 a.m. EST, Pine and Boone Isaacs will take the stage to unveil the nominations for Best Actor, Best Actress, Best Supporting Actor, Best Supporting Actress, Cinematography, Costume Design, Directing, Foreign Language Film, Makeup and Hairstyling, Original Score, Adapted Screenplay, Original Screenplay and Best Picture.