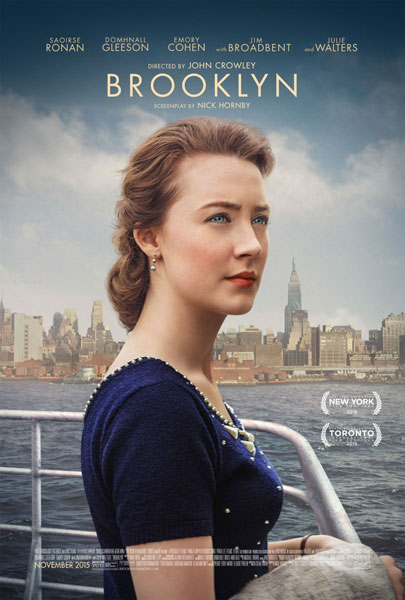 Canadian co-production Brooklyn starring Saoirse Ronan has earned more than $4 million in Canada and $30.8 million in North America, making it the highest-grossing Canadian film to be released in 2015.
More than two months after it first hit theatres, audiences are still flocking to see this film about a young Irish woman who is torn between two countries and two men (Domhnall Gleeson and Emory Cohen) when she moves from a small town in Ireland to Brooklyn in the 1950s. The film opened November 20 in two theatres (one each in Toronto and Vancouver) and is now playing on 122 screens across the country.
Brooklyn has has three Oscar nominations, including Best Picture, Best Actress (Ronan) and Best Adapted Screenplay (Nick Hornby) and three Canadian Screen Award nominations (Best Picture, Original Score and Cinematography).
"We are thrilled to see a Canadian film achieve such remarkable success. Canadian audiences have fallen madly in love with Saoirse Ronan's character because she represents so many of us who have immigrated to Canada. The film lovingly captures the pull of the home left behind and the prospects of a bright future in a new country," says Hussain Amarshi, President of Canadian distributor Mongrel Media.
The film was partially shot in Canada, with Montreal doubling as Brooklyn. "The tremendous work of the Montreal crew paid off and we are excited that Canadian audiences have embraced the film. It's a privilege to be part of such a great film," added Pierre Even and Marie-Claude Poulin from Canadian co-producer, Item 7.