Oscar-winner Justin Hurwitz talks about First Man score
By Marriska Fernandes on January 24, 2019 | Leave a Comment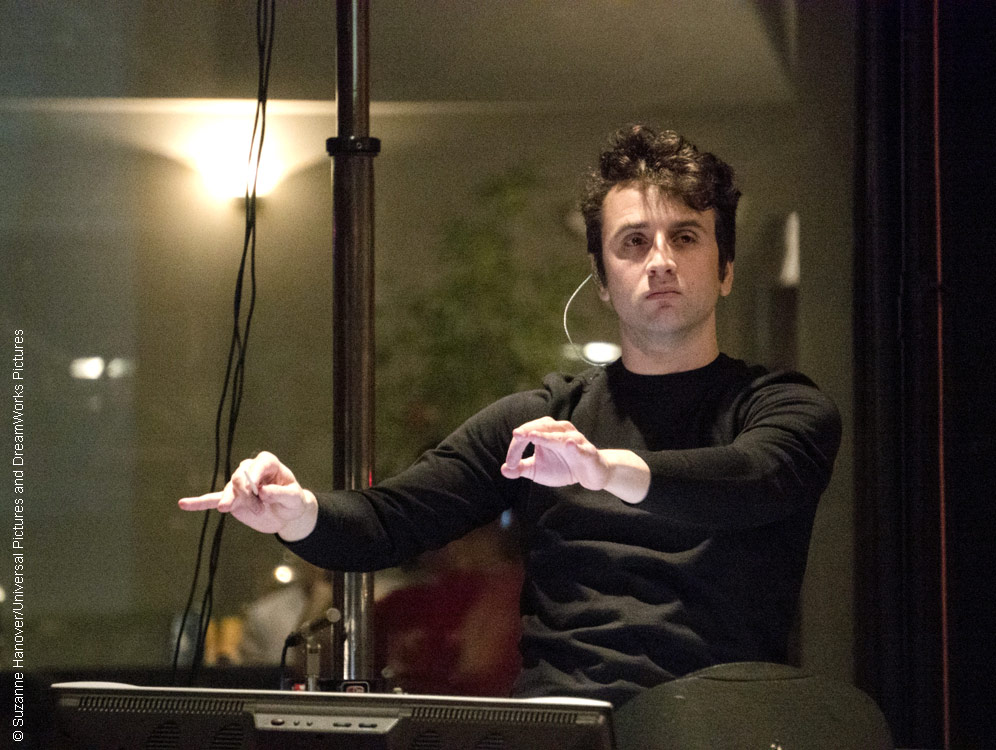 Oscar-winner Justin Hurwitz returns to collaborate with Damien Chazelle on the Oscar-nominated First Man. They previously collaborated on Guy and Madeline on a Park Bench, Whiplash and La La Land. Justin composed the original songs for La La Land, which earned him Oscars for Best Original Song ("City of Stars") and Original Score.
First Man follows Neil Armstrong's (Ryan Gosling) journey to the moon, chronicling the years that led to his success. We are also shown the man behind the hero — a glimpse at the struggles in his personal life.
Earlier this year, Justin picked up awards for Best Score for First Man at the Golden Globe Awards and the Critics Choice Awards. To celebrate the film's Blu-ray release this week, I spoke with the composer about the film's score and more.
Damien told you this was going to be something you'd never done before — how was your approach different for this film?
Yes, he said the music would be very different from anything we've done. The first thing we always do is come up with the themes at the piano. It's the same concept for any movie. Whether it's Whiplash or La La Land or First Man, it's the same thing — we try to find melodies at the piano. As soon as we do that, the conversation turns to how it sounds as the score. That's where the process is different for First Man. In the past we just recorded ensembles of musicians. I would orchestrate it with a ton of musicians, get it played and that was it.
For this project, Damien said you need to learn new things — electronic music, maybe some music production. So as soon as we settled on the right themes for the movie, I threw myself, for maybe about eight months, into experimenting with instruments I hadn't used before. Vintage synthesizers, learning how to play a theremin and manipulate recordings. We had never done anything like that. There was eight months of just experimenting with sounds before we got into scoring anything.
What kind of conversation did you have with Damien about the score?
The first thing Damien always talked about was what he wanted to feel from the score — what he wanted to feel emotionally. At the beginning we talked about the score having the feeling of grief and pain. He talked about a cosmic pain — the feeling of Neil almost searching the universe for answers. That was the most important part. Beyond that we talked about sounds. He wanted a mixture of a hint of sci-fi and a sort of cosmic sound married to a very classical, emotional orchestral sound. We talked about how to mix those two. We needed some otherworldly elements, but also wanted it to be very human and heartbreaking. So by combining the electronics with the orchestra, we could find the right mixture.
Was it a daunting task to find a way to balance Armstrong's inner battle of loss and grief and his big mission to the moon?
Yes, that was one of the challenges — how to score the really big moments of the movie and the small moments of the movie and have it all feel like the same score. I think the approach we took was to have a very thematic score… a couple of main themes and two secondary themes. Then we tried to have an old school approach to scoring, but tried to use those themes and then manipulate those themes to serve all sorts of situations.
The moon-landing sequence is a big moment. What went into composing that score?
There are a lot of phases to it. The first phase was coming up with the right melodies on the piano — that took two months. The main theme is the theme of loss and pain, and there's the secondary theme of family. After that Damien wanted me to actually mock up a queue demo for the moon landing. It was another two months of shaping the landing queue, going back and forth with Damien every day on it. It was during pre-production he would tell me what the shots were going to be and what the timings were going to be so I could figure out the instrumentation and architecture of it so we could have a demo to draw storyboards. A year later during the editing room, I'm sort of recrafting it again to fit the picture.
You've worked with Damien on four films now — how would you describe him as a director?
Damien has this incredible combination of having such a strong and thorough vision for his movies and he is incredibly collaborative. By that I mean, he is so specific about what he wants — with all of his collaborators. He knows what he wants and he won't stop working with each and every one of us until he gets exactly what he envisioned and that's because he has a strong vision for his movies. He also puts a lot of trust in his collaborators.
First Man is now available on Blu-ray, DVD and Digital HD. Click here to read our review and click here if you've seen it and would like to rate/review it yourself. ~Marriska Fernandes
---
---
---
Similar Articles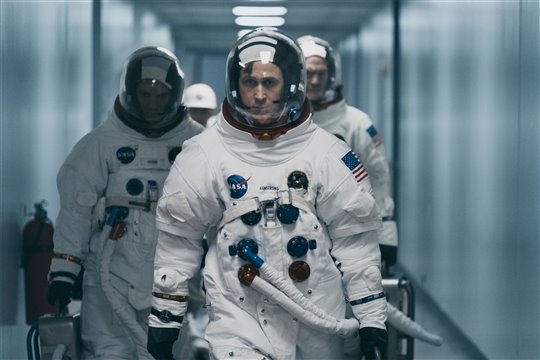 January 24, 2019 | Leave a Comment
First Man is a biopic based on Neil Armstrong's journey to the moon. It chronicles the eight years it took to get there. Click here to read our review.
---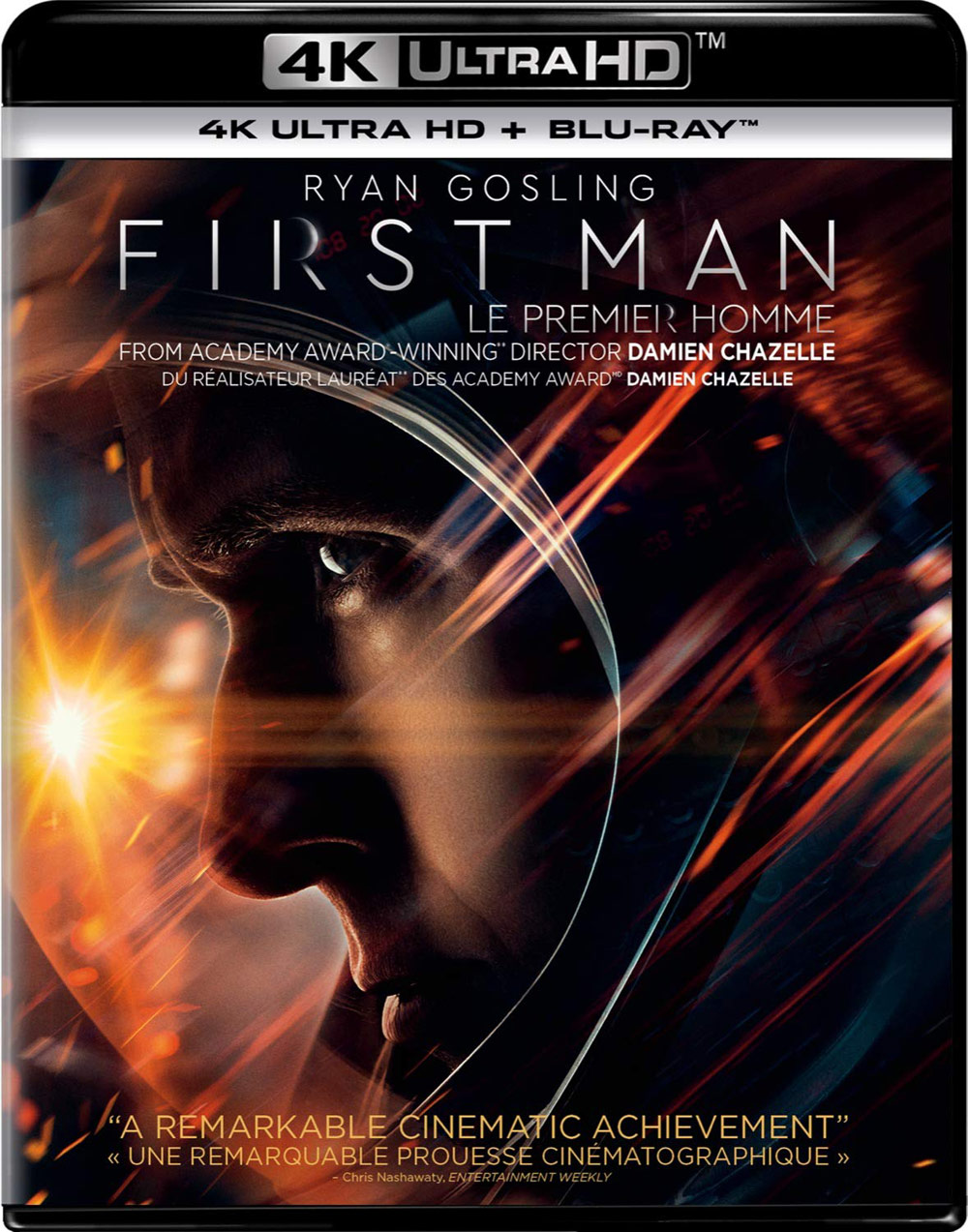 January 22, 2019 | Leave a Comment
There's a lot to be excited about with the Blu-rays releasing today in stores and online! Check out the award-winning First Man starring Ryan Gosling and more!
---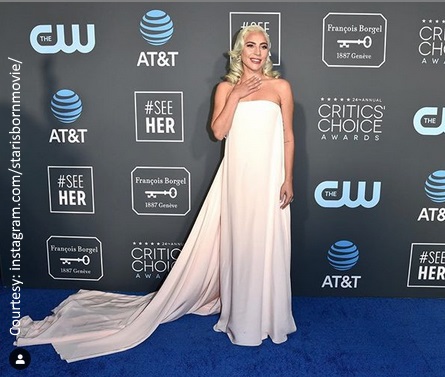 January 14, 2019 | 2 Comments
The 24th annual Critics' Choice Awards took place night, with Christian Bale and Lady Gaga winning the top honors of the night. Click here for the winners list.
---