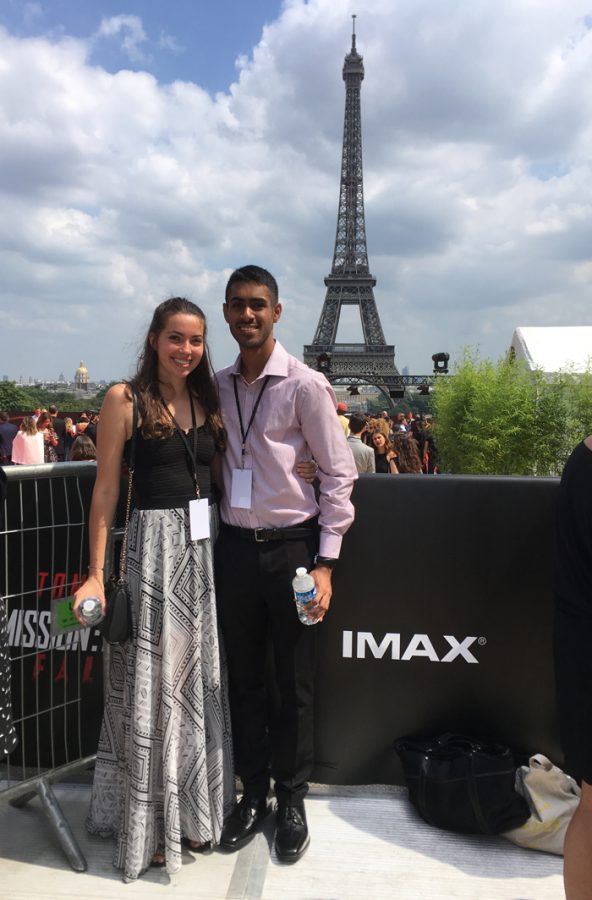 The winner of our trip to attend the Paris premiere of Mission: Impossible – Fallout was Daniel Pokhoy. He was flown to France for a three-night stay commencing on July 10, 2018.
He and his guest, Claire Mireille Murray, were given a tour of Paris and had the opportunity to meet and have photos taken with Tom Cruise, Simon Pegg, Henry Cavill, and other stars at the Mission: Impossible – Fallout Paris premiere!
Here's what he told us: "The trip was amazing. Couldn't believe I won, and honestly thought it was too good to be true for a good while. I immediately told my family, and I took my roommate on the trip because she was wondering what all the screaming was about. This is my second time winning a Tribute contest, first being a portable speaker from a Passengers movie promo. I enter pretty frequently.
"When we got to France we checked out the Catacombs of Paris, and some local spots to try French cuisine including escargot and foie gras with wines. We also climbed the Arc de Triomphe and the Eiffel Tower. The bus tour was very cool — we had the chance to check out sites like the Louvre Museum.
"The premiere was awesome. Didn't expect to actually meet the actors and actresses. The movie was amazing, and managed to leave with autographs."
Check out Daniel's photos below and click here to read our user's reviews of Mission: Impossible – Fallout!