Our top 10 pandemic films to watch with caution
By Marriska Fernandes on March 20, 2020 | 8 Comments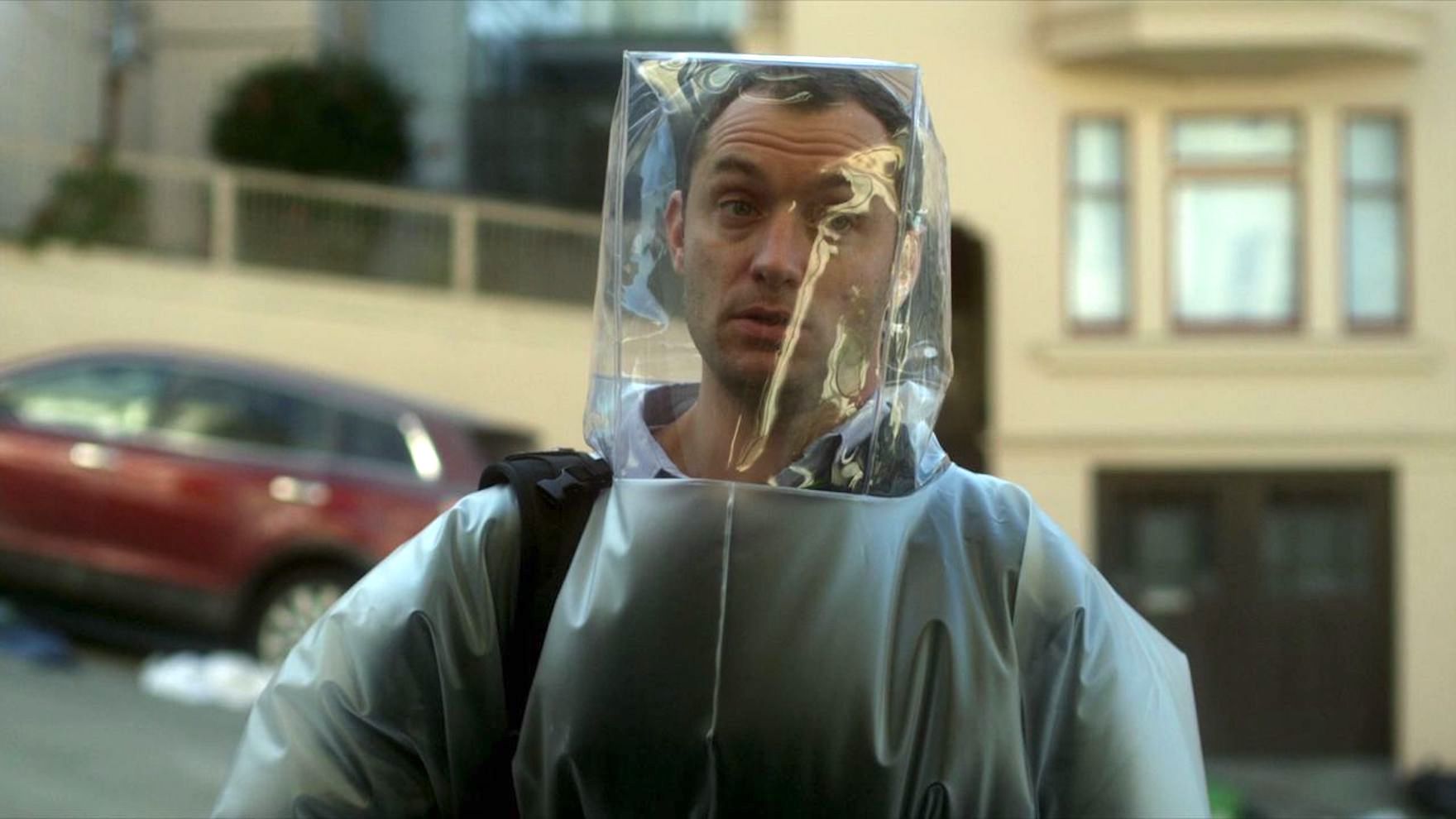 Since social distancing and self-isolation are recommended to stop the spread of COVID-19, many of us are turning to streaming platforms and video-on-demand titles to keep entertained in these troubled times.
Not surprisingly, pandemic films have been generating a lot of buzz, and are actually trending in the top spots on streaming platforms in Canada and the States. We have compiled a list of pandemic films that are of interest right now. Keep in mind that if you're extremely anxious about the current state of affairs, you might instead want to check out this list of what to binge-watch, or this list of top-ranked films. ~Marriska Fernandes
Steven Soderbergh's Contagion is among the top five films currently streaming on Netflix, while it's among the top ten on iTunes. Beth Emhoff (Gwyneth Paltrow) goes on a business trip to Hong Kong, and two days after arriving home in Minneapolis, she suffers a seizure and is rushed to the hospital, where she dies. Her husband, Mitch Emhoff (Matt Damon), soon discovers that their son Clark has also fallen ill and died. The virus spreads quickly to other cities. As the epidemic grows, the worldwide medical community races to find a cure and control the panic that spreads faster than the virus itself.
An African monkey carries a virus that makes its way through America. Army doctors struggle to find a cure for a deadly virus spreading rapidly. The film stars Dustin Hoffman, Rene Russo, Morgan Freeman, Kevin Spacey, Cuba Gooding, Jr., Donald Sutherland, and Patrick Dempsey.
This is a Netflix original series that's also in the top 10 list. In this docuseries, which was completed just before the coronavirus outbreak, meet the heroes on the front lines of the battle against influenza and learn about their efforts to stop the next global epidemic, not realizing that it's just weeks away from beginning.
Set in the near future, in which a virus of epic proportions has overtaken the planet, there are more infected than uninfected, and humanity is losing its grip on survival. The only hope is finding a cure and keeping the infected contained. Lauren (Rachel Nichols) is a doctor, who, after the fall of New York City, comes to Los Angeles to lead a team to hunt for and rescue uninfected survivors.
When people look into the eyes of an entity that takes on the form of people's worst fears, they start committing suicide. Melanie (Sandra Bullock) witnesses what's happening and takes two young children on a desperate, dangerous journey to find a safe place, far away from the chaos. Click here to watch our interview with Trevante Rhodes, who also stars in the film.
It begins with no clear warning. It seems to come out of nowhere. What is causing this sudden, total breakdown of human behavior? Is it some kind of new terrorist attack, an experiment gone wrong, a diabolical toxic weapon, an out-of-control virus? Is it being transmitted by air, by water.. how? Written and directed by M. Night Shyamalan, this film stars Mark Wahlberg and Zooey Deschanel.
No one is safe from the viral pandemic threatening to wipe out the human race. Determined to elude the deadly virus, Danny (Lou Taylor Pucci), his brother Brian (Chris Pine), his girlfriend Bobby (Piper Perabo) and Danny's school friend Kate (Emily Van Camp) speed across the Southwestern U.S. to reach a place of possible safety.
As an unnatural threat kills many people around the world, Paul (Joel Edgerton), along with his wife and son, have sealed themselves away in their home. When a desperate young family seeking refuge arrives, they're put to the ultimate test.
A powerful virus is unleashed on the British public following a raid on a primate research facility by animal rights activists. Transmitted in a drop of blood, the virus locks those infected into a permanent state of murderous rage. Within 28 days the country is overwhelmed and a handful of survivors begin their attempts to salvage the future, little realizing that the deadly virus is not the only thing that threatens them.
This sequel to 28 Days Later picks up six months after the rage virus has annihilated the British Isles. The army declares that the war against infection has been won, and that the reconstruction of the country can begin. As the first wave of refugees return, a family is reunited — but one of them unwittingly carries a terrible secret. The virus is not yet dead, and this time, it is more dangerous than ever.
---
---
---
---
Similar Articles
---
---
---