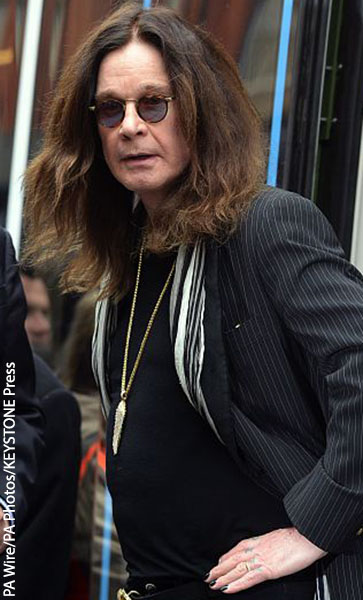 After his marriage was nearly destroyed earlier this year, Ozzy Osbourne has opened up about the demons that damaged his 34-year marriage to Sharon Osbourne.
"Over the last six years, Ozzy Osbourne has been dealing with a sex addiction," a rep for the musician said. Sharon left Ozzy after finding out that he'd had a four-year-long affair with Michelle Pugh, his former hair colorist, but recently, the married couple announced they were "back on track."
However, Michelle scoffs at his admission to being a sex addict, and publicly spoke out about her affair with Ozzy, who she calls the "greatest love of my life." In an interview with PEOPLE, she claimed they knew each other for a year professionally before he first made a move on her.
She describes their affair as "an old-fashioned romance" and claims they had a "very real relationship." A rep for the rocker states that Michelle is exaggerating their relationship, as it was only physical and a result of his sex addiction.
He also said that Ozzy is "sorry if Ms. Pugh took their sexual relationship out of context. He would like to apologize to the other women he has been having sexual relationships with."
Ozzy is currently getting intense therapy for his addiction, and is working to save his marriage with Sharon. "Ozzy is mortified at what his behavior has done to his family," the rep added. "He thanks God that his incredible wife Sharon is at his side to support him."