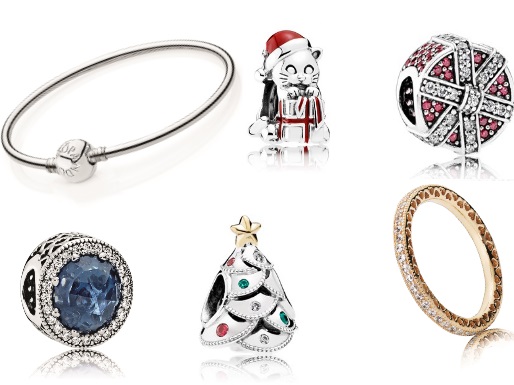 The Winter 2016 collection from PANDORA is just what the holidays demand. The collection is sparkling with glittery stones, illuminating metals and frosted flowers. The magical midnight-blue charms certainly put me under a spell.
My favorite is the Radiant Hearts, Moonlight Blue Crystal & Clear CZ, $90 CDN, which is embellished with rose-cut stones framed with cubic zirconias and is a perfect charm for the special someone in your life.
Another must-have is the Hearts of PANDORA, PANDORA Rose & Clear CZ, $100 CDN. This rose-colored heart ring with stone embellishments is a beautiful, romantic piece that will melt away her heart.
If you have yet to buy your Christmas presents, PANDORA has a slew of charms from their Magic of Christmas collection. Their new Floating Locket necklace and pendant, $110 CDN and Christmas Wonder Petites – which can be placed very delicately inside the sapphire crystal locket walls – is another wonderful gift that will make her smile this season.
Other adorable charms include the Sleighing Santa, $60 CDN, Christmas Kitten $50 CDN, the Shimmering Gift $95 CDN, Sweet Gingerbread Man $45 CDN and the Festive Tree, $85 CDN. ~ Marriska Fernandes