Paul Gross and cast talk about Netflix's Tales of the City
By Marriska Fernandes on June 4, 2019 | Leave a Comment
Netflix's Tales of the City premieres June 7 and stars Laura Linney, Paul Gross and Murray Bartlett
Based on a book series by Armistead Maupin, Netflix's Tales of the City is a reboot of the 1993 limited series. This 10-part series starts a new chapter in the lives of the residents at 28 Barbary Lane. Laura Linney reprises her famed role as Mary Ann Singleton, in addition to serving as executive producer. She joins Paul Gross, who reprises his role as Brian, and Olympia Dukakis, who steps back in as Anna Madrigal.
The Netflix series, premiering June 7 picks up as Mary Ann, who left San Francisco 20 years earlier, returns to Barbary Lane, and reunites with her daughter Shawna (Ellen Page), ex-husband Brian, and her close friend Mouse (Murray Bartlett).
I sat down with showrunner and director Lauren Morelli and actors Murray Bartlett and Paul Gross to talk about the series and what fans can expect. ~Marriska Fernandes
How does it feel to be a part of something that is so deeply affecting members of the LGBTQ community and carries such weight?
Lauren: It feels like a great honor to be a part of it. Especially for a show like this that has such a history and for me to step in at this point and get to be a small part of it in bringing it back feels really exciting and a great responsibility.
Murray: This show had such a profound effect on a lot of us because it was one of the first times that queer characters were shown in a positive light and a show that had a lot of queer characters in it. It has a very special place in the hearts of a lot of people in the queer communities. It was so exciting to step in that role and bring it forward to the present.
Paul: It didn't occur to me when we were doing it that it was breaking ground or it was revolutionary. It was just a show. I remember being absolutely staggered when it suddenly created this ruckus — one of those horrible senators got up and basically argued that the entire fragment of American life would become torn if such a show continued and PBS should cancel it. It's a show about people who live in a family and it had an impact — PBS couldn't go on for the second season. They persevered and were able to make it elsewhere. So the fact that it's coming back now is a marker of some kind — not by any means the journey traveled is complete, but we have got somewhere. I'm just really hopeful it doesn't stir up the same wounds and hoping we've come far enough that this is now all part of our lives.
Murray: The show is so much about family and community and we really felt that. Tales of the City radiates that.
Paul: Right from the beginning…
Murray: Most of us came to this show with such love for it (laughs) so we're committed to honoring that and it's a beautiful way to get on to a show.
Paul: Except for Laura.
Murray & Lauren: Yeah.
Paul: She's not really family. [All laugh.]
So much has changed for the LGBTQ community in the 25 years since the 1993 series pilot. How does this reboot address the current social climate?
Lauren: I think the queer community has continued to expand and our ideas of ourselves and the ways in which we identify have changed. So hopefully the new iteration talks about those things where we have more trans characters as a result. We have a young couple, Jake who is a trans man and Margot who is his partner, negotiating some stuff around Jake's gender identity that hasn't been talked about on TV before. So continuing to allow that conversation to evolve feels new and different.
The writers' room is made up of all LGBTQ writers. How do their voices affect the narrative?
Lauren: I think it helps us portray being queer as a more diverse experience. Often when we see stories of ourselves, the community is presented as a monologue instead of we are an entire rainbow underneath that umbrella. So having different queer voices in the writers' room helps those stories feel more authentic. I have one way of identifying and I understand my own sexuality in that way. But somebody else who is in a different race or different class or different gender identity relates in a totally different way than I do. And they're able to speak to that experience in a way I can't.
Murray, I read that the original Tales of the City was always something that spoke to you, so how did having that connection help you fine-tune your character and essentially become Mouse?
Murray: Because I loved and continue to love Tales of the City so much, it made it a joyful experience for me to step into that role. I had seen the first season of the show, the TV version of the show and read a couple of the books initially, and for some reason I never made it to the second and third seasons, I'm not sure why. So when we came to do the show, I went back and read the books and really just tried to get the story and get the world of Tales from the books. It was an honor to play this character. I didn't feel concerned about what had come before partly because so much time has gone in between, and my character Mouse has been through so much since we last saw him in the TV versions of the show. So in some way, in the decades in-between, he has kind of formed into quite a different character.
Paul, you started playing Brian when the series began and now you've reprised your role. How has Brian transformed since you first played him and how did you approach revisiting that role?
Paul: I think he just transformed in a natural way of growing up — was quite shallow and self-involved. His concerns are completely different now — primarily to be a father. I didn't really ever think about it that much. His essence and core identity is still there and that felt familiar and the other stuff is what I already know. In particular, the relationship with my daughter, played by Ellen, is beautifully crafted. It's not perfect, but it's really nice.
Lauren, you described this story as "one of quiet revolution." How so?
Lauren: It's something Armistead did that I'm carrying forward. One of the first times I talked to him and I couldn't believe that in 1978 he was writing about queer characters. And they were just living their lives like it was nothing. It was just everyday life — it still felt so profound and revolutionary now. He said it's the ordinariness of it that makes it revolutionary. That really became my north star for the show.
"Home is a feeling" is the series tagline. What does home mean to you?
Paul: It's wherever I am with the people I love.
Murray: It shifts and expands through my life. It's mostly connected with the people who I'm strongly connected with. That's the heart of it, but it's also a place, and also a place in myself when I'm feeling grounded. It's multi-dimensional.
Lauren: My wife and a cozy blanket and then I feel like I'm home.
Tales of the City premieres on Netflix on June 7, 2019.
---
---
---
Similar Articles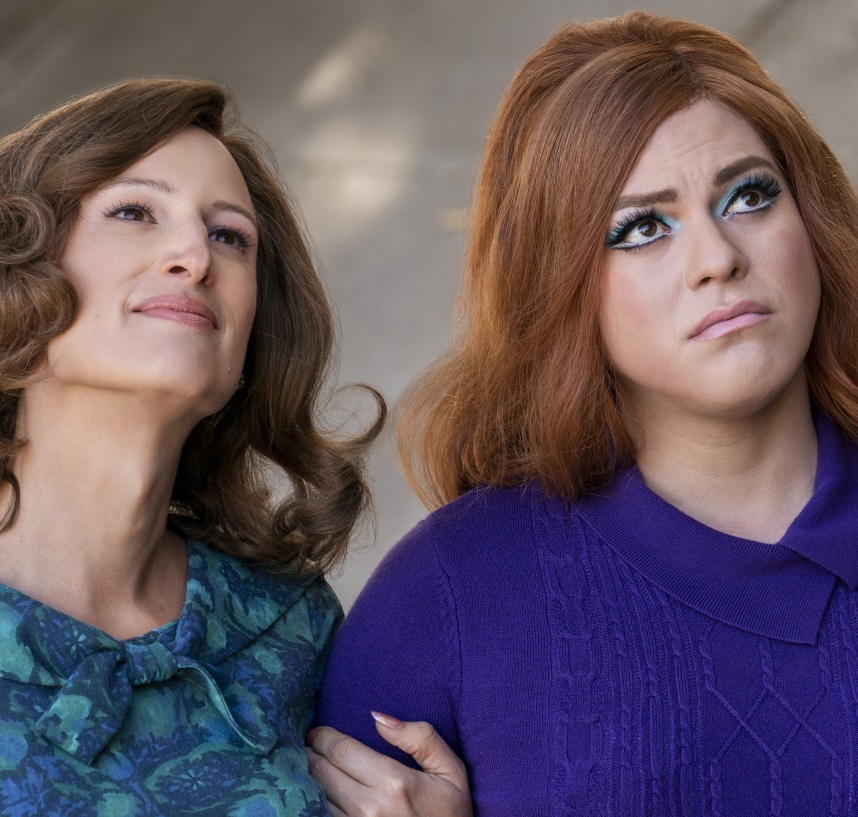 May 14, 2019 | Leave a Comment
In Netflix's new series Tales of the City, we get a first look at guest star Jen Richards as young Anna Madrigal and Daniela Vega as her best friend Ysela.
---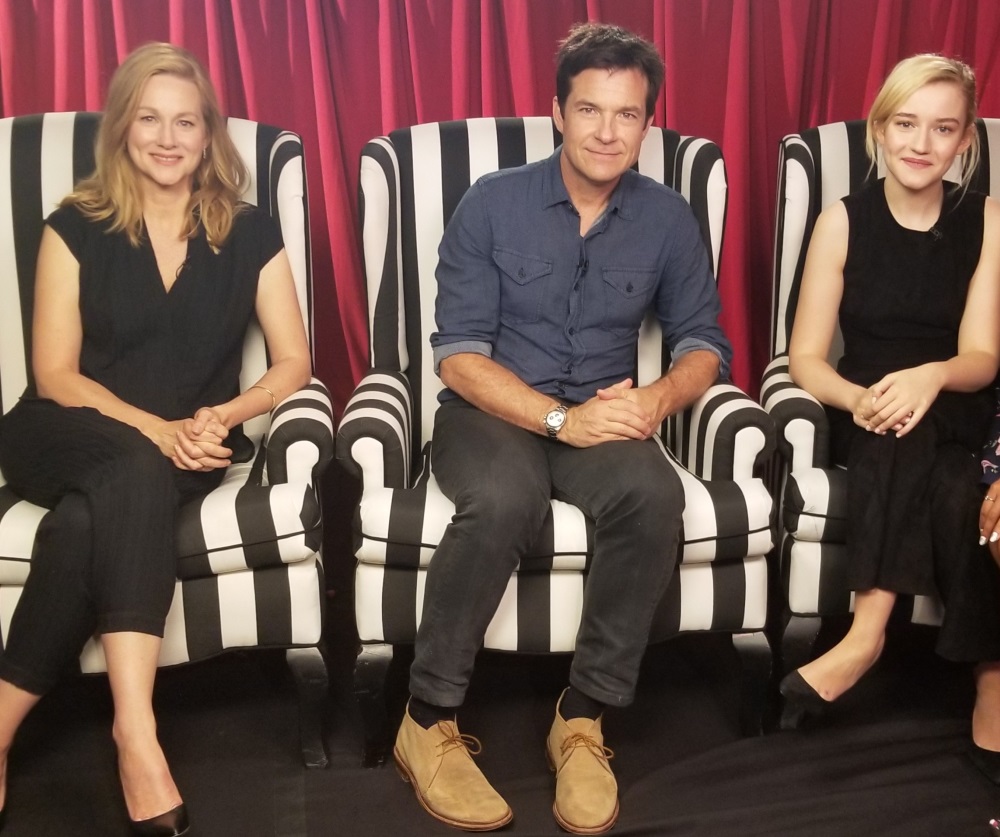 August 30, 2018 | Leave a Comment
We chatted with Laura Linney, Jason Bateman and Julia Garner in Los Angeles to discuss the second season of their Netflix show Ozark, which premieres August 31.
---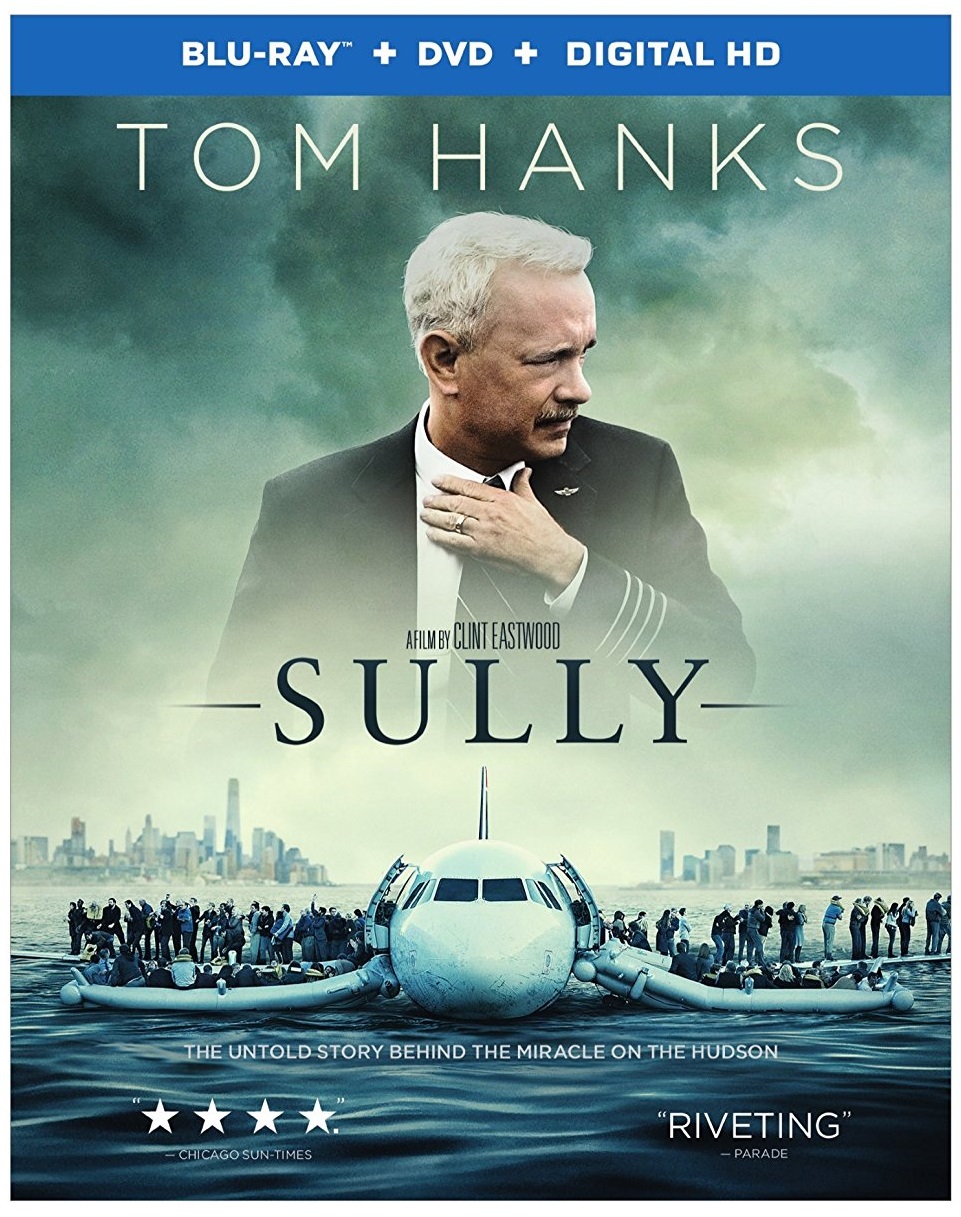 December 20, 2016 | 2 Comments
The moving true story of the Miracle on the Hudson is brought to the screen in Sully, out on Blu-ray and DVD today. Check out our review of Clint Eastwood's film.
---