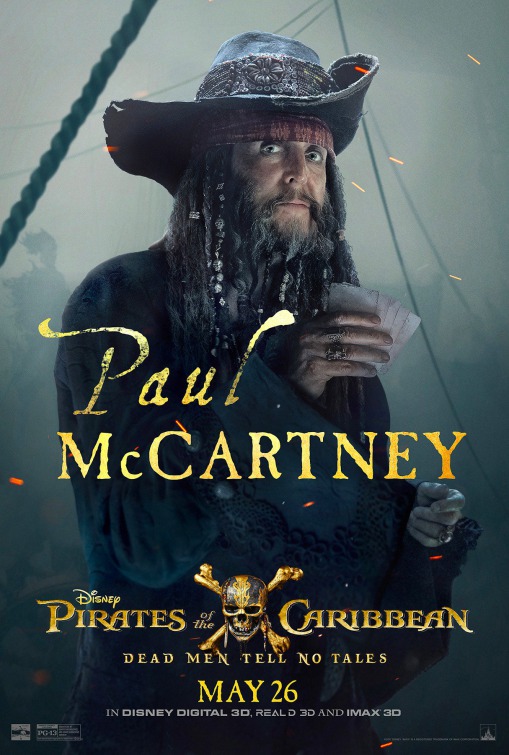 Music legend Paul McCartney took to Twitter this past weekend to reveal his character in the upcoming film, Pirates of the Caribbean: Dead Men Tell No Tales.
While it's been known for a while that The Beatles legend would have a part in the film, not much else was revealed — until now. While the rocker posted to his Twitter account only a poster of his character from the film accompanied by the hashtag #PiratesLife, we may be able to garner some details about who he's playing. Let's dissect, shall we?
Paul is nearly unrecognizable in the look, but he seems to be sporting a similar style to that of Captain Jack Sparrow (played by Johnny Depp, of course) — could the two be related in the film? It's a possibility, considering Jack's father was played by fellow music legend Keith Richards in Pirates of the Caribbean: At World's End — so why not stick with the theme?
We also see him holding what look to be a set of cards — perhaps he's a seedy gambler of the Seven Seas — someone who will have to be wagered with in the story? Speaking of story, we don't have confirmation as to how much Paul's character will appear in it, but seeing that his character received his own poster, it could mean that he has a significant part to play, regardless of whether it's brief or not.
Regardless, Paul makes an excellent pirate, and we can't wait to see what he brings to the film. You can catch him and Johnny Depp when they set sail for your theater screens on May 26th. ~Alexa Caruso