Pete's Dragon a timeless tale – Blu-ray review
By Alexandra Heilbron on November 29, 2016 | Leave a Comment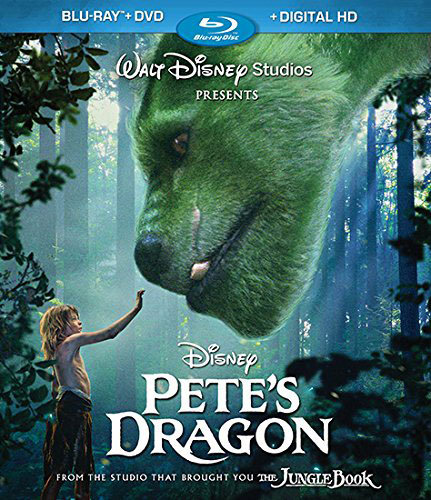 When I first saw Pete's Dragon on the big screen, I was amazed how much it reminded me of the kind of movies I'd loved as a child. Movies about kids who spent time outdoors, who had adventures and who didn't mind getting a little dirt on them. They were wholesome and usually, mostly adult free. The kids were real kids, not precocious or precious children who were like little adults.
Now that I've had the chance to see it on Blu-ray and watch the special extras, I found that director David Lowery, who also co-wrote the script, wanted the movie to have a classic feel to it. He's succeeded perfectly in that goal, having written a brand-new screenplay that's not based on the movie of the same name that came out in the 1970s, but with fresh characters and a new setting. Even the dragon is different. He may have the same name — Elliot — but he's CGI this time around instead of animated.
Elliot is like a giant fluffy dog who just happens to have wings. His emotions are plain to see through his facial expressions, just like those of a dog. Lowery is a cat lover and says in the special extras that he wanted Elliot to move like his cats. He actually does resemble a cat when he's bounding through the forest with Pete.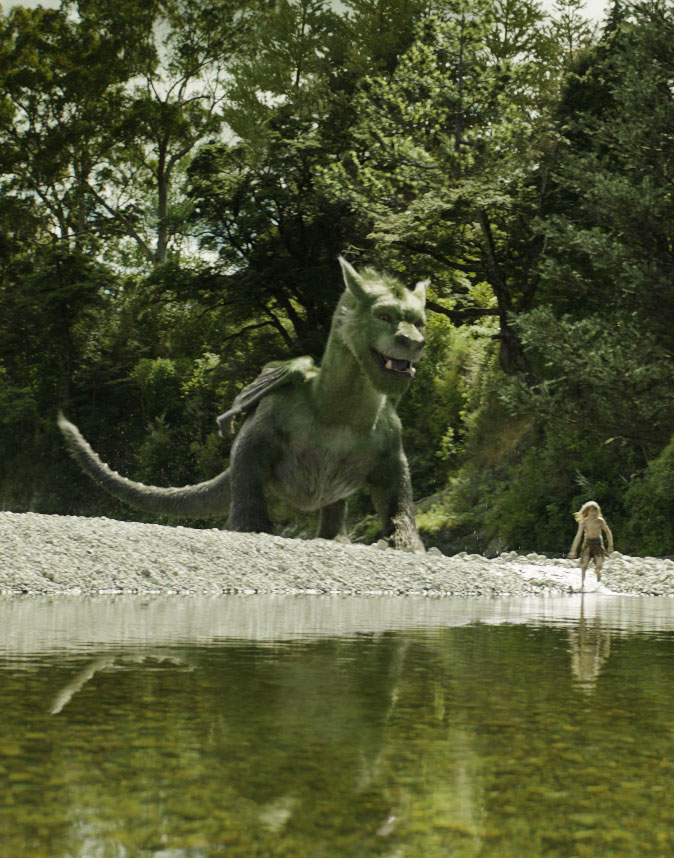 While watching the movie the first time, I had a feeling it didn't take place in modern times, but I couldn't put my finger on the year — it seemed timeless, which was exactly what Lowery was aiming for. Studying it more closely this time, I think it's probably set sometime between the mid-1970s and the late 1980s. There's a quick shot of a rotary phone — and the bicycles and trucks may be a little dated. The clothing, however, could be from any time period — there are no fringes or bell bottoms. But the movie has an innocent quality that sets it in a world apart — and reminds me of my childhood summers — running through the woods, climbing trees and just having fun.
Oakes Fegley, who plays Pete, does an amazing job portraying a wide range of emotions. He's orphaned at a young age and is brought up by a dragon, which means not having been bound by the rules of human society, he feels free to wear his emotions on his sleeves. Everything Pete feels is clearly portrayed to the audience by this remarkable young actor.
I also understood the relationships of the adults better this time — there are a few quick lines towards the beginning of the movie that I missed the first time around. Forest ranger Grace (Bryce Dallas Howard) has a boyfriend Jack (Wes Bentley), who owns a logging company. His younger brother, Gavin (Karl Urban), is in his employ. Gavin has been cutting trees farther back into the woods than Jack gave permission for, and that's how Pete is discovered.
If there's a villain in this piece, it's Gavin, but he's not evil, he just has some character flaws. When he spots Elliot, he sees the dragon as a chance to make money. He doesn't see him as a living being who enjoys his freedom.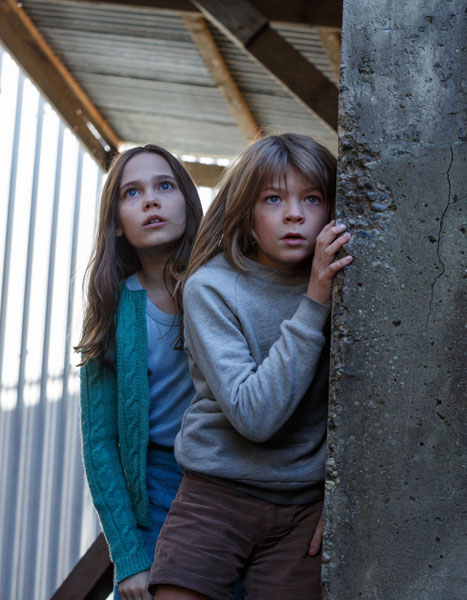 Amazingly, Pete has lived six years in the woods without breaking any bones or getting any serious cuts that would require medical attention — he joyfully sprints through the forest without shoes and climbs trees to their uppermost limbs. However, in a scene when Jack's daughter Natalie (Oona Laurence) climbs a tree with Pete, a branch snaps beneath her. In the special features, we see Oona and Oakes with harnesses attached. They actually did climb (and fall from) trees, slide down pipes and perform many of their own stunts, but with safety wires. At one point Oona enthuses that she loves climbing trees. Even Hollywood kids are still kids.
Essentially, the movie is about a boy who's been raised by a dragon for most of his life. He's spotted by humans, who want to help him, and he seems curious about them, too. He remembers his parents and probably longs for human contact, despite loving Elliot and not wanting to be away from him.
I highly recommend this film — if you have very young children, there's no sex or violence — although Elliot is in danger at one point. The scenery is breathtaking and may even inspire your kids to spend a little more time outdoors. Filmed in gorgeous, untouched New Zealand but set in the Pacific Northwest, the water is sparkling blue and green; the trees are tall and the forest is lush; there's not one frame of this movie that isn't absolutely stunning to look at.
I should also mention the music — Leonard Cohen's beautiful 1967 folk song "So Long, Marianne" is featured, but there are also new folk songs by The Lumineers and Lindsey Stirling, both of which are highlighted in music videos in the bonus extras.
Bonus Extras:
Notes to Self: A Director's Diary – Director David Lowery narrates the personal diary he kept through the filming of Pete's Dragon in this intimate and fascinating look at the movie's making.
Making Magic – Discover fun facts about what went into designing this spectacular, lovable dragon.
Disappearing Moments – My favorite bonus feature — David Lowery shares some of the scenes that didn't make it into the movie, including rough cuts in which the kids are attached by wires for stunts, and others in which the dragon is roughly added in the background.
Audio Commentary – With David Lowery, co-writer Toby Halbrooks and actors Oakes Fegley and Oona Laurence.
Music Videos: "Nobody Knows" by The Lumineers and "Something Wild" by Lindsey Stirling (featuring Andrew McMahon In the Wilderness).
Bloopers – Tons of fun, and a chance to see the actors clowning around as they giggle through messed up lines.
Pete's Dragon is now available on DVD and Blu-ray. If you have seen the movie and would like to rate/review it yourself, click here.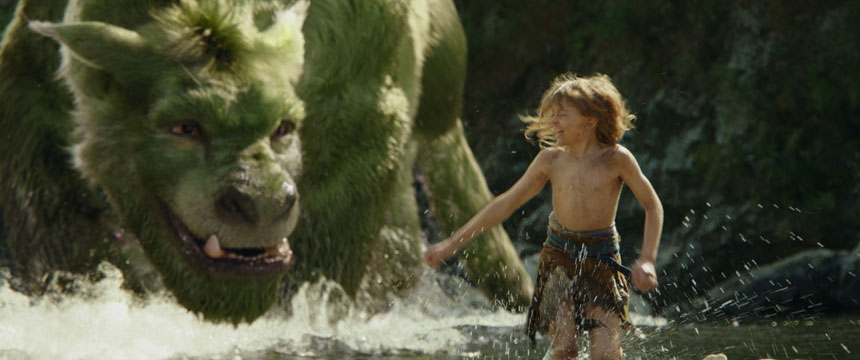 ---
---
---
Similar Articles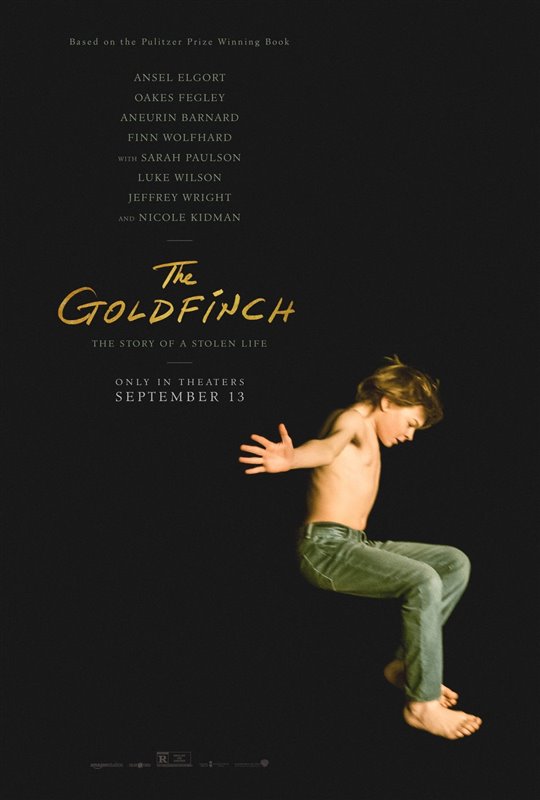 September 12, 2019 | 1 Comment
Oakes Fegley gives a nuanced performance in The Goldfinch as Theo, a boy who has survived a horrific event that completely changes the course of his life.
---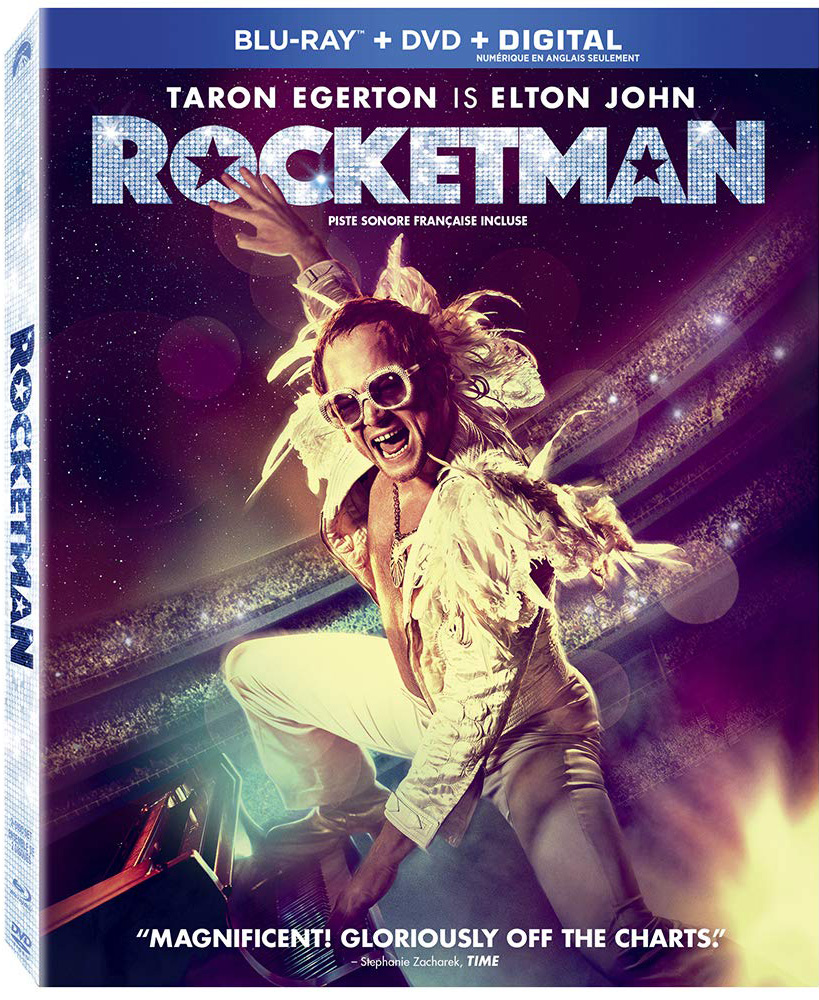 August 30, 2019 | 1 Comment
Rocketman is a musical fantasy based on Elton John's life, starring Taron Egerton in the lead role. The Blu-ray comes with over 75 minutes of bonus content.
---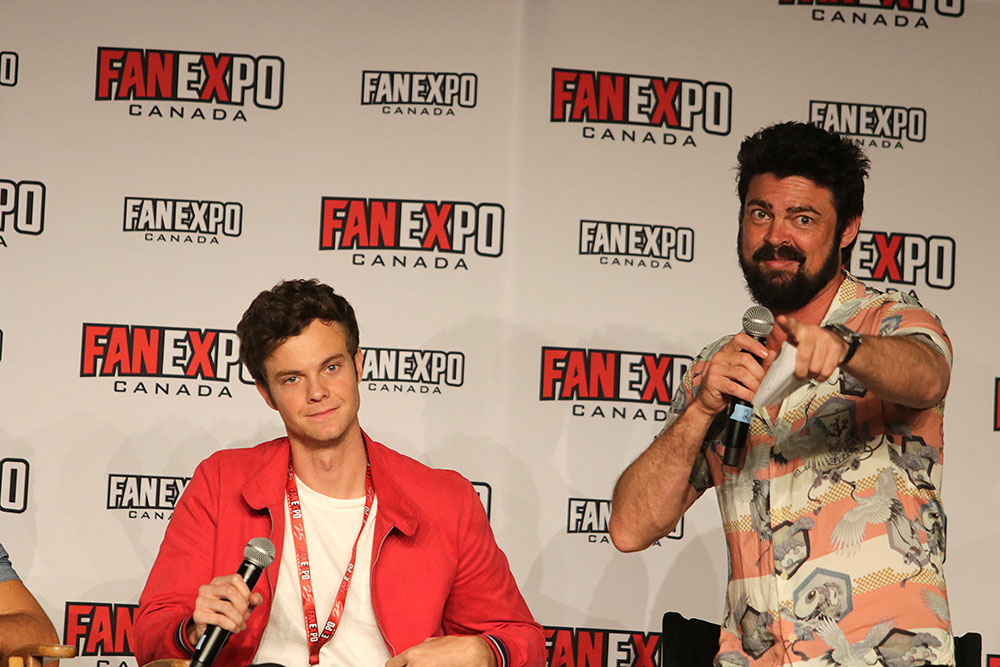 August 25, 2019 | Leave a Comment
One of the more hotly anticipated Q&A panels for this year's Fan Expo lived up to expectations with one of the more energetic and engaging rapport between stars and fans.
---